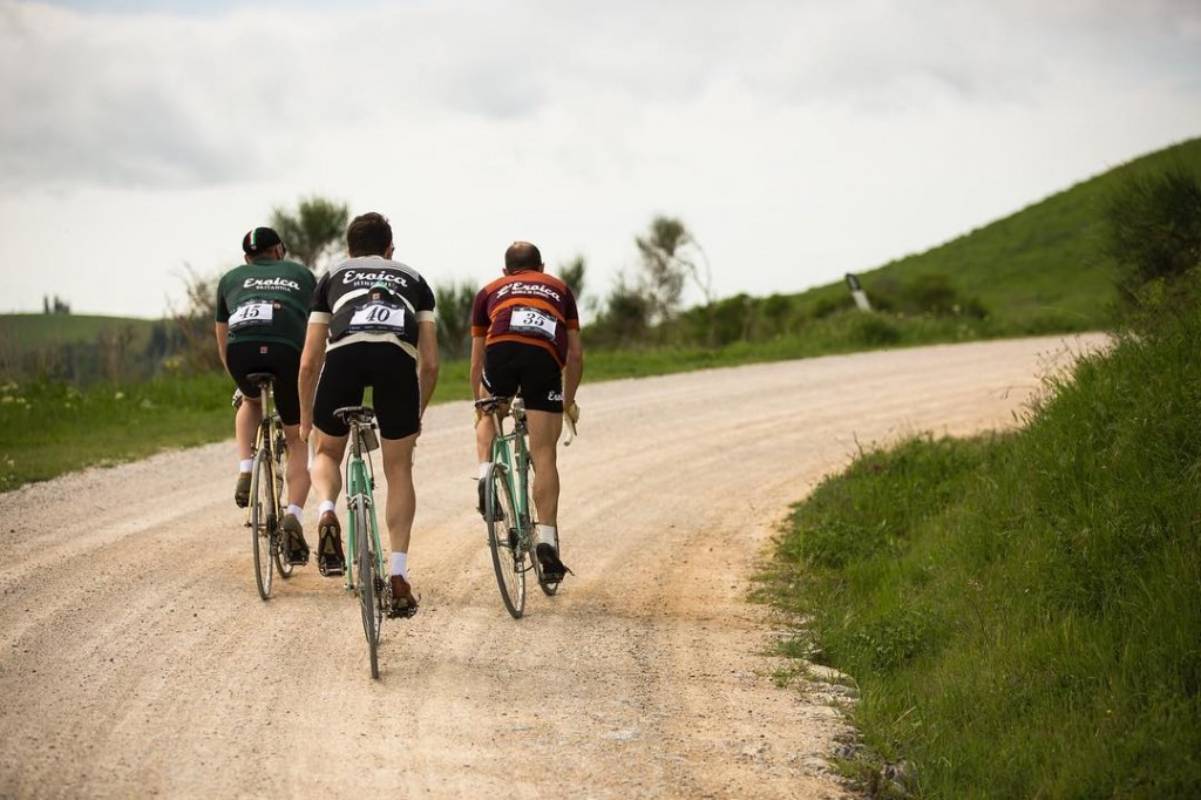 The Eroica: white roads and vintage bicycles
Explore Siena's Chianti on two wheels
It has become a must for cycle lovers, who want to take part in this truly unique rally in one of the most beautiful places in Tuscany.
With the Eroica race, cycling takes a leap back into history, when it was synonymous with dust, mud, hard work and adventure. The pioneers of Italian sport, when Italy was divided into the white and black colours of cyclists Coppi and Bartali, can relive in a day dedicated to cycling of the past, with vintage bikes and wool jerseys. The heroes of today aren't as famous as Coppi and Bartali, but they are just as passionate.
The dirt roads of the Chianti, Val d'Orcia and Crete are the main protagonists of this event, and prove that this area is still one of the most unspoilt natural environments in the region. The race route calls for 'heroic' cyclists that don't mind working hard during the race. The 'Eroica race is made up of stages that range in distance from 38 to 200 km, mainly on dirt roads. Cyclists depart and arrive in Gaiole in Chianti. In fact, the race is a commemoration of old bikes and cycling outfits.
'Heroic' participants are assisted throughout the race by an ensuing parade of vintage cars and motorcycles. In this event, sports become a great expression of humanity and enjoyment. The race starts in the early morning before the sun comes up. Participants cycle along the route not thinking about winning, but just to enjoy their beautiful surroundings and put themselves to the test. Moreover, stops along the race become places of fun and enjoyment, where cyclists not only gulp down energy drinks and water, but also munch on sandwiches with pecorino cheese, before getting back on their bikes. More experienced cyclists even take polenta squares, wrapped in newspaper, with them on their journey!
The Eroica race takes place during the traditional rite of the harvest. A series of collateral events are organised during the race, like exhibits on vintage bikes, book presentations and photographic shows. Since 2007, the Eroica has been a race for professional cyclists on the international circuit in March before the Tirreno-Adriatico and the Milano-Sanremo races. The Eroica is the only occasion in Italy to live a one-of-a-kind cycling experience that commemorates the past and exalts today's great sense of sportsmanship.
You might also be interested in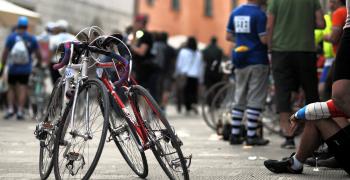 directions_bike
Learn more
Cycling
Cycling is the best way to delve deep into the soul of a territory. It allows you to reach the most beautiful places by taking the less-travelled
continue...