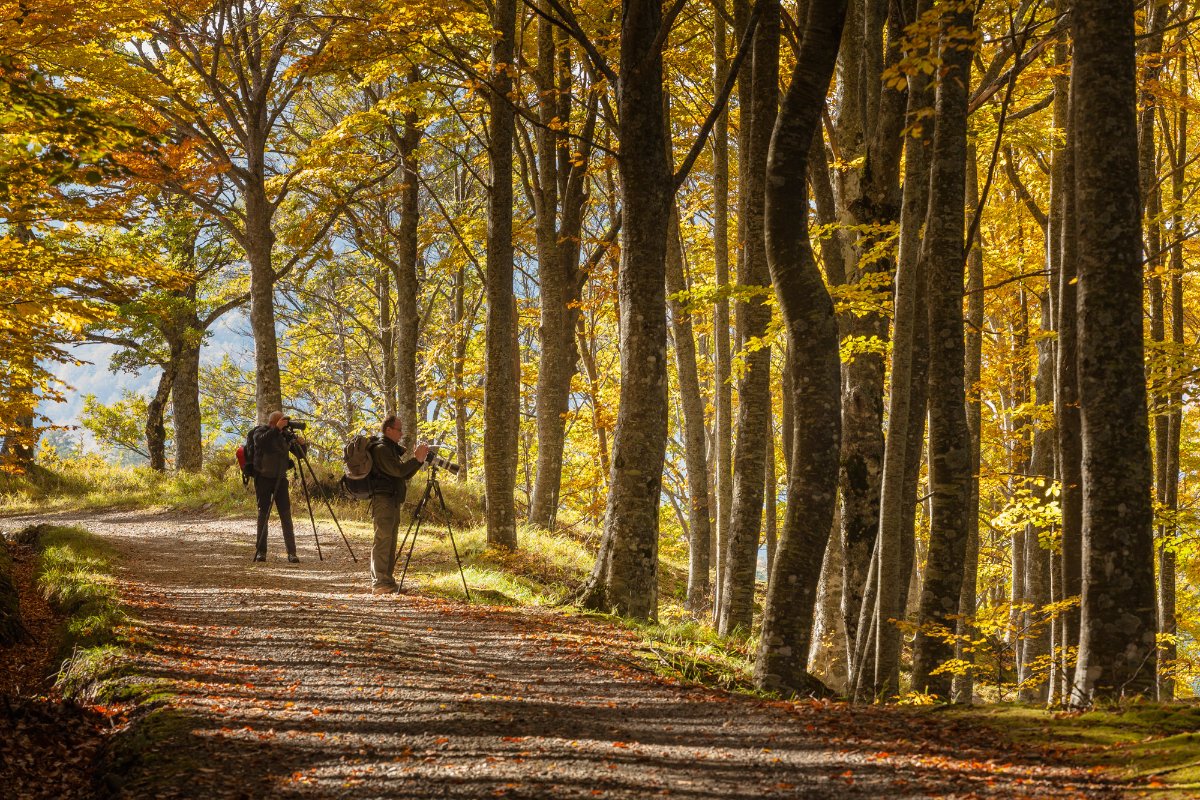 The beautiful Fiora Valley by bike
Discover nature at its best on two wheels
A route through beautiful landscape with very little traffic. The most challenging areas are the final part of the dirt road which leads to the S.P. 4 before
Selva
, the S.P. 123 which skirts
 Fiora
(1.5km), and the last hill towards
Santa Fiora.
The route starts from the square in
Santa Fiora.
After the bridge and the Coop supermarket beyond it, turn right and head downhill towards
Selvena
and 
Sorano
on the S.P. 4. After 2.9km, near
Amiata Salumi
(on the right), turn left onto the dirt track. After 2km you will reach a ford over the river
Scabbia
(4,8).
From this point the road continues gently uphill, and after 1.6km you should take the dirt road on the left. After the ford over the river
Rigo Secco
(7,8), the hill becomes more difficult, and after 2.2km you will reach the S.P. 4 where you should turn right and continue until
Selva
(12,4).
Go through the town and follow the road downhill towards
Santa Fiora
for 2,7 km until a clear turn to the right: here you should leave the S.P. 4 and take the S.P. 123 on the left, following signs for 'Convento'. Shortly after you will reach the monastery, and from here the road heads downhill for around 1.6km until a fountain on the left and a bend to the right: before the fountain on the left you should take the dirt path, the 'Via del Prato' which heads uphill for 1km. After this, it is decidedly hilly, and then, after an obvious downhill section, there is a T-junction where you should keep right. Shortly after this there is another T-junction. Keep right again on the S.P. 119. Before the bridge, turn right again, and shortly after, a steep climb of 1.5km starts.
After this, the slope becomes easier. Continue along the hilly road for 3.4km until you reach a dirt track on the left which, after 1.9km, will take you back onto the S.P. 4. From here, turn left downhill: shortly after you will reach
Amiata Salumi
once again. From here, head back to
Santa Fiora
on the route you started out on (34.3).
ITINERARYPoint of departure and arrival:
Santa Fiora
Difficulty:
Medium, difficult
Type of road:
Mixed
Length:
34 Km
Difference in altitude:
750 m
You might also be interested in