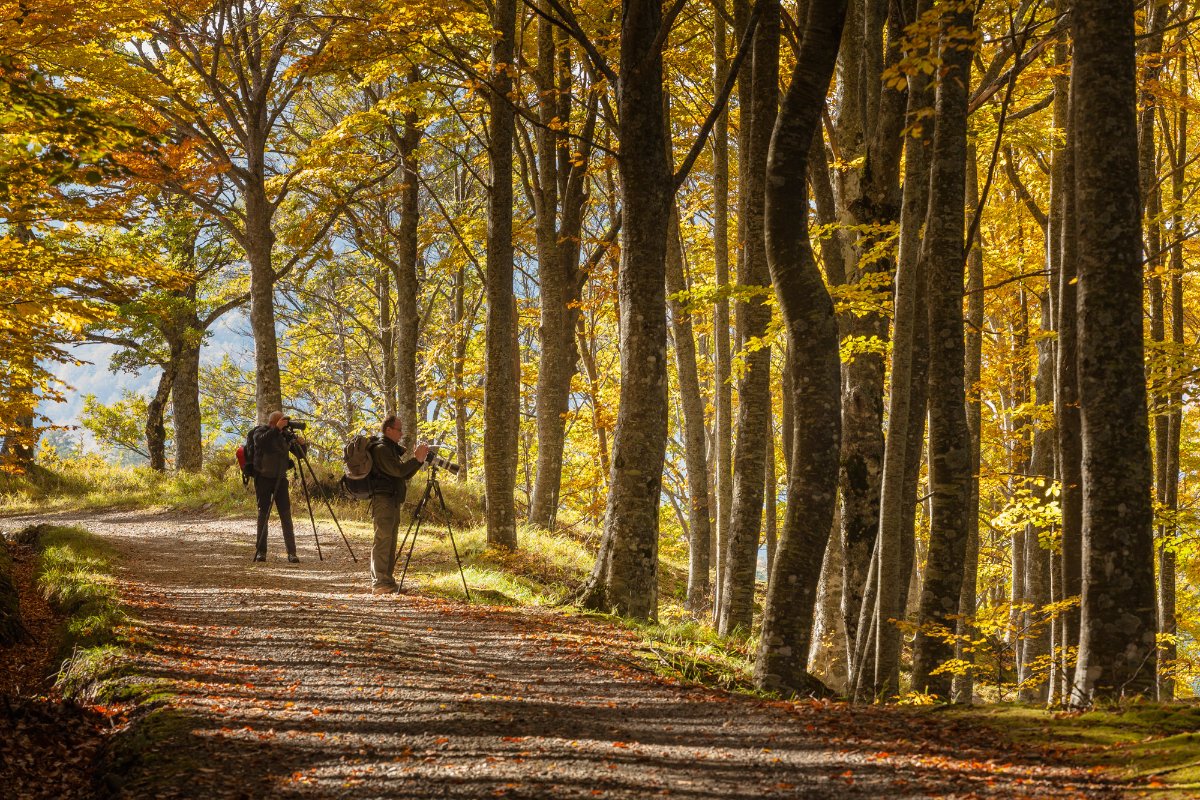 The Arno source
A natural and historical itinerary arriving at the Arno's source
Leaving Stia behind take the No:556 Stia – Londa state road, deviating to the right at the Castello di Porciano crossroads; the road continues uphill, but the effort is rewarded with the ample panoramic view of the whole casentino including Romena Castle, Poppi and Bibbiena once at the top. From Porciano return onto the state road going towards Londa then take a righthand turn for the Santuario della Madonna delle Grazie. After visiting this Marian Sanctuary, proceed for another three kilometres, arriving at the characteristic hamlet Molin di Bucchio on the Arno's banks. It was once a mill and today the starting point for excursions towards Castel Castagnaio and Il Falterona. From Molin di Bucchio the state roads begins to climb up towards the Croce ai Mori Pass, crossing it and descending then towards Londa and from there heading to the Mugello.

Just past Molin di Bucchio on the right branches out an unsurfaced road which crosses a series of hamlets such as Serelli and Vallucciole. The road continues into the forest terminating at Pantenna, where the car must be left. Trekking is possible towards Lago degli Idoli, Capo d'Arno, Il Falterona and Monte Acuto. These localities were famous since ancient times – indeed, the Etruscans crossing this Appenine area, would throw little bronze votive statues into the Lago degli Idoli for good luck (from where the lake gets its name). Capo d'Arno is the said river's source, hidden amongst the beechwoods, it was described by Dante in his Divina Commedia. Il Falterona can be reached via Stia, using the No: 310 Bidente state road, going towards Della Calla Pass then taking the left turn for Papiano.

After Papiano the Maestà di Montalto oratory can be seen, which offers a splendid view of the entire area. Returning onto the Bidente state road, continuing for a few kilometres towards the Della Calla Pass, at a certain point on the left (a little higher than road level) at Gaviserri is the small 17th century church dedicated to Sant'Andrea Corsini. Once past Gaviserri one finally arrives at the Della Calla Pass, starting point for the splendid walk towards the Burraia shelter, Fangacci Pass, Mount Falco and again Il Falterona.
You might also be interested in