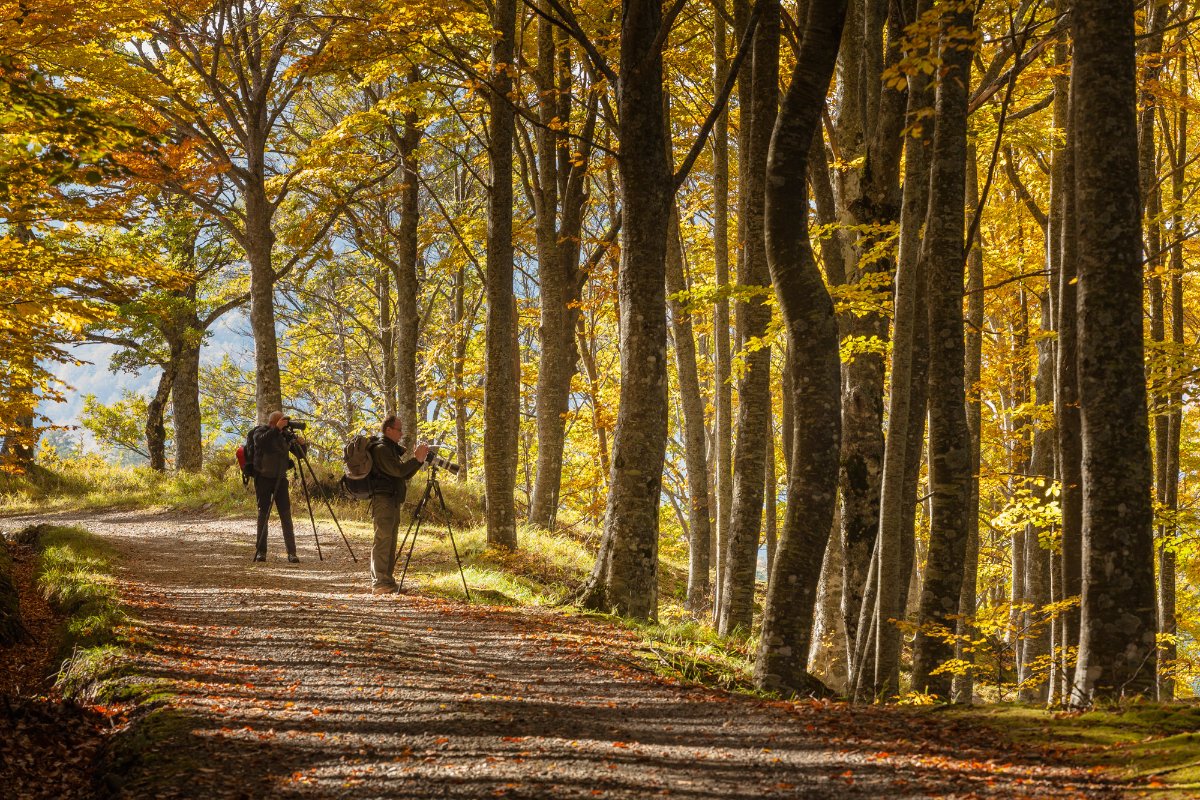 The Amiata
Discovering 'Chestnut Territory'
Once an impetuous volcano, Monte Amiata is an imposing massif whose peak reaches over 1,700 meters. Today, it is a harmless snow-covered peak in winter and a cool natural paradise in summer. Those who are looking for old-time flavors won't want to miss the delights of the area's mushrooms and excellent extra virgin olive oil. First and foremost, however, visitors to the area will want to try its chestnuts, the greatest natural gift that its forests provide. The proud owner of the IGP label (Protected geographic Indication), the area's chestnuts once helped local inhabitants to avoid the brutality of hunger. Either boiled or roasted, chestnuts can be enjoyed in a variety of recipes or dried and ground to use as flour when making special fritters, 'castagnaccio' cake or other local specialties.

Departure: 9am - Radicofani.

In addition to natural treasures, you'll also find a good amount of Renaissance art in the Amiata area. On the Sienese side of the mountain, in the hamlet of Radicofani, you'll find many glazed terracotta works by the famed Della Robbia family. The Roman church of San Pietro, for example, hosts a 'Madonna and Child' by Andrea della Robbia, while his school produced a gigantic altar piece representing the 'Virgin and Child with Saint Anthony Abate and Job'. The church's main altar hosts a Crucifixion featuring the pained Magdalene, attributed to Benedetto Buglioni (1490-95) and another Madonna and Child with Archangel Michael and Catherine of Alessandria, also by the Andrea della Robbia workshop.

From Radicofani, you can climb up the mountain peak until reaching Piancastagnaio (scheduled arrival time - 1pm), where you'll find several interesting pictorial cycles, such as the one created in 1468 for the Church of the Madonna delle Grazie by the painter from Orvieto, Nanni di Pietro. In the painting's figures one can see traces of Sienese figurative culture thanks to the artist's many local contacts. Di Pietro, a collaborator of Matteo di Giovanni, was extremely attentive to the artistic novelties created by Vecchietta. This visit lasts two and a half hours including lunch.

You might also be interested in