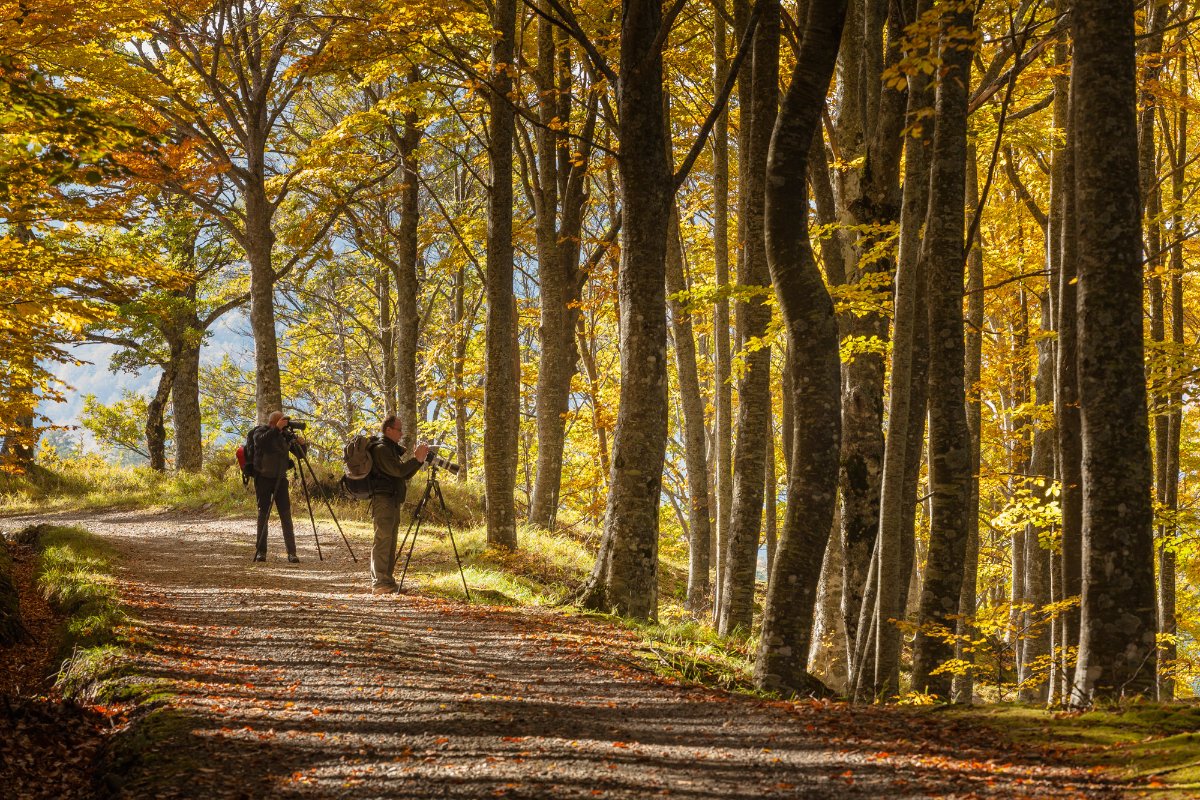 San Vicinio: from Verna to Verghereto
An itinerary on the border with Emilia that retraces the path of the Saint
The third and final stage in Tuscany during the hike of St. Vicinio departs from Verna and ends in Verghereto (already in the province of Forlì-Cesena).
Starting from La Verna, it is possible to stop and admire the chapel of the St. Francis' stigmata. The Crucifixion, another masterpiece signed by Andrea della Robbia, hangs over the altar.
This is also the location of the church of Santa Maria degli Angeli, the first sacred site of the monastery that was constructed by St. Franics between 1215 and 1218, and later extended between 1250 and 1260.
The basilica was built by the Conte Angelo Tarlato Tarlati and by his wife Giovanna di Santa Fiora in Vallesanta, between 1348 and 1509, and is dedicated to Santa Maria Assunta. The beauty of the blue and white glazed earthenware made by the Della Robbia family still strikes visitors today.
The itinerary (which highlights places of worship in the Franciscan cult), then winds up to the top of Mount Calvano, an immense field between Casetino and Valtiberina.
Passing the passi delle Pratelle and delle Gualanciole, one reaches the Poggio dei Tre Vescovi, positioned on the border between Rimini, Forlì and Arezzo. From here, slowly descend towards the passo Rotta dei Cavalli and the passo del Vado, Montione.
The final goal is to reach Verghereto, in Emilia Romagna. 
Local specialities (ex. Local products, crafts):  The area's speciality is the local gastronomy, which utilizes top quality products. The region's forests provide favourable growing conditions for truffles and other varieties of mushrooms, in particular porcini. Chestnuts are also abundant and can be purchased in the town's stores. Additionally, specialities include honey, saffron and wild-berry jams products made by local and sold micro-enterprises.
You might also be interested in