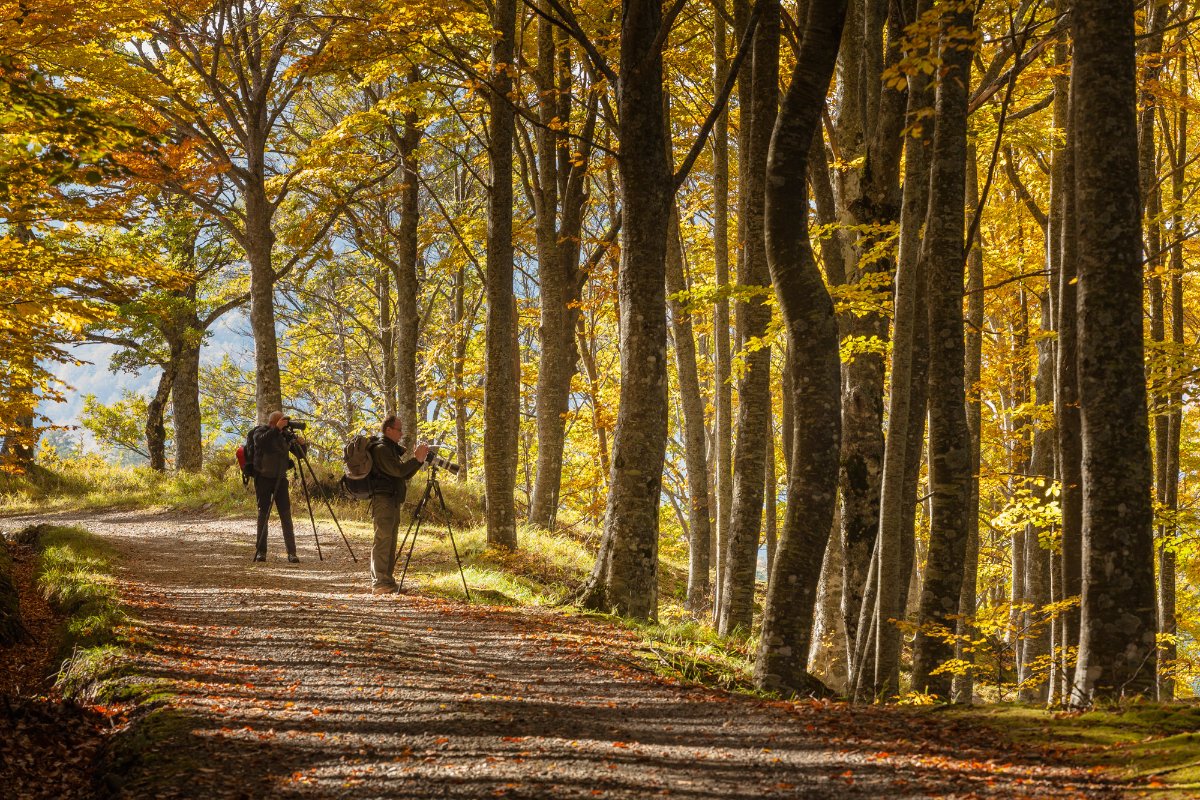 San Vicinio: from Badia Prataglia to La Verna
Follow in the 15th-century saint's footsteps
The second leg of the Cammino di Vicinio starts in Badia Prataglia, a small town in the Casentino area. St. Vicinius is believed to have come from Liguria and probably travelled along this route on horseback between the fifteenth and sixteenth centuries, giving a sermon at Sarsina (Emilia-Romagna), where the sanctuary is also located.
Visit Santa Maria Assunta: a church built in 986 that was only consacrated in 1008. Also, take a look at the Carlo Siemoni arboretum, the oldest in Italy, covering a total of three hectares.
The itinerary then continues through Campo dell'Agio, a vast meadow close to the village, easily reachable along a lovely path amid the greenery of chestnut and fir trees; to Passo dei Lupatti and Cancellino. Having passed the Passo dei Mandrioli – as it was called in ancient times due to a mule track that crossed the ridge at Passo Serra leaving from Bagno di Romagna – you drop down towards Serra di Sopra as far as Biforco (not far from Rimbocchi).
The crossroads, which, from the provincial road 62 connects Rimbocchi and Chiusi della Verna, leads to the village of Montefatucchio. The path climbs up along the path that leads to St. Francis' sanctuary, where you can visit the Santa Maria degli Angeli church where the saint received the stigmata, art by the Della Robbia brothers.
Local excellence (e.g. typical products, crafts): local woods are abundant with truffles, countless types of mushrooms, including porcini, and chestnuts. Honey, saffron and fruit jams are made by local farms.
Local myths and legends: Ancient traditions are still deep-rooted in local culture. Cenavecchia is the night before January 6 when local children dress up as old hags and go singing. Cantar Maggio: on the night between April 30 and May 1, groups of youngsters go from house to house, singing and proclaiming the arrival of spring. Mangialonga: on the second Saturday in August, this food walk takes place through the village, offering local dishes. Maestri del legno: the second Sunday in August is dedicated to the ancient trades linked to woodworking. Festa dei Fochi: until ancient times, on the night of September 7, the consacration of the church in 1008 is celebrated and, since the Fifties, those who leave the village in search of work in distant towns are remembered with a big bonfire in the town centre. Festa della Castagna: on the third weekend in October, the village offers food stalls, performances and activities for children and adults, concerts, typical markets and chestnut hikes.
You might also be interested in