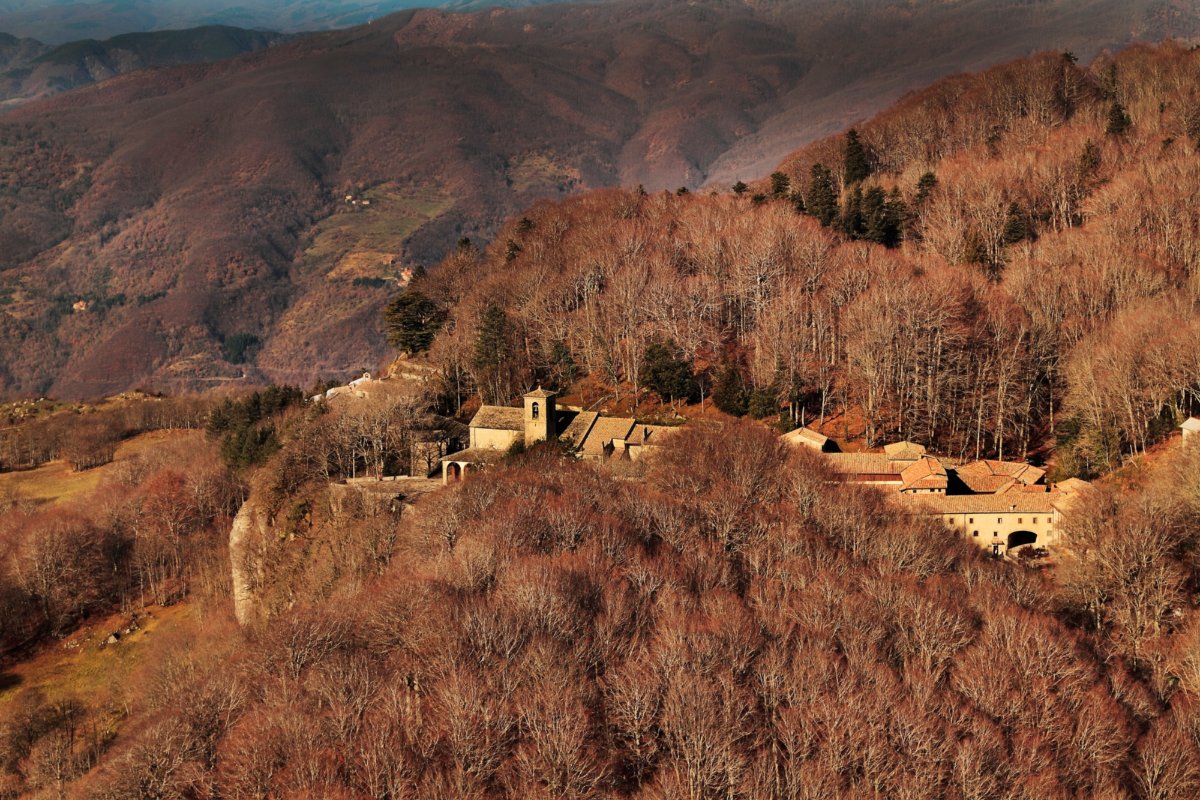 Sacred Forests: from Rimbocchi to La Verna
The last leg of the journey: the final efforts to read the before reaching the sanctuary
Crossing the Sacred Forests is a physical, but spiritual journey in the heart of the most unaltered and green lands of Casentino.
The route that began at the border of Tuscany and Emilia Romagna, ends at the sanctuary of La Verna, an icon of the Franciscan order and faith.
This last stretch starts at Rimbocchi, where a short road leads to Chiusi. It is necessary to cross the river and climb towards Casalino. A steep hike then follows that leads to the ridge above. Travellers will then pass the road that surrounds Monte Penna to arrive at the foot of the cliffs. The route continues through ancient landslides surrounded by forest until reaching the base of the cliffs of the precipice that overlooks the rooftops of La Verna.
Once though the gate, travellers cross the old paved path that leads to La Beccia, the main pedestrian entry to the Sanctuary. Nearly eight centuries ago, St. Francis was taking this road for his first retreat in the mountain, when he was greeted by a flock of birds.
La Verna is one of the most famous monasteries of Casentino and is a true example of Franciscan cult. The first group of Franciscan hermits arrived in the company of St. Francis around 1213. In the following years, several small cells and the small church of Santa Maria degli Angeli (1216-18) were built. The choice to construct a large monastery was decided after St. Francis' experienced the stigmata (1224) while in the mountain, which the saint claimed was one of the best places to meditate.
You might also be interested in