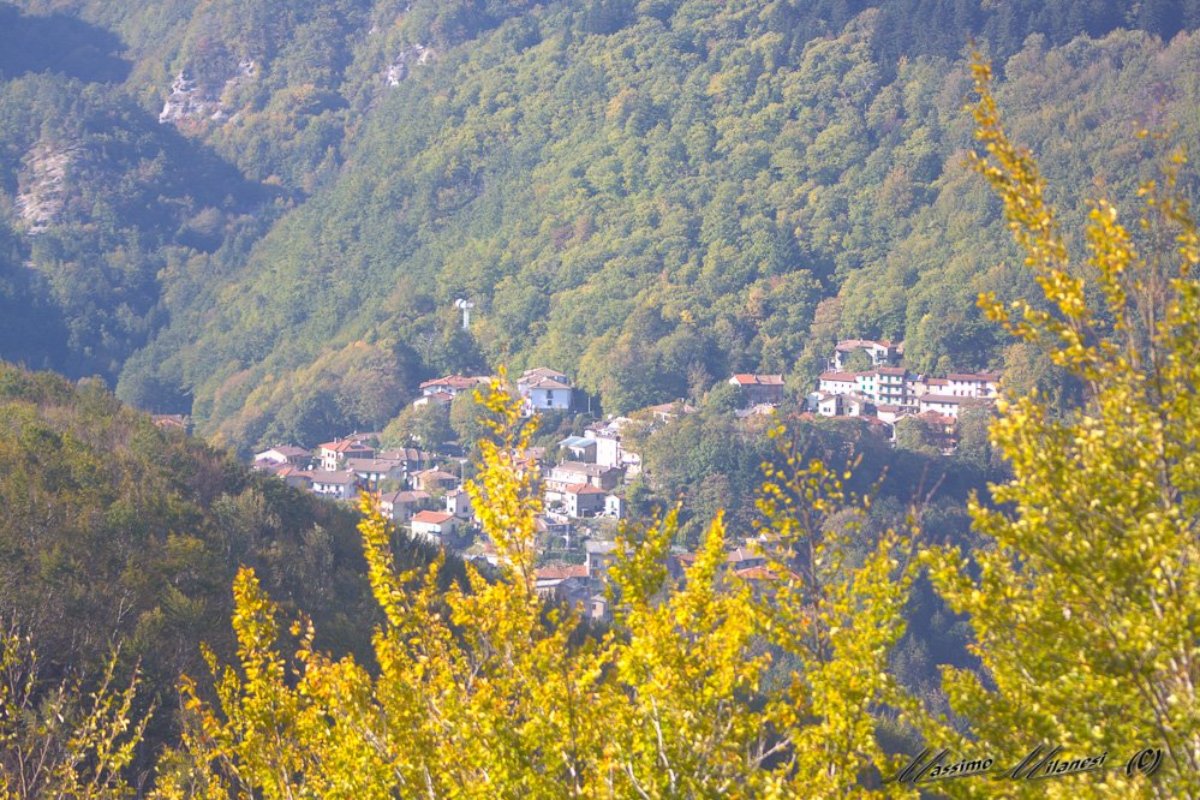 Sacred Forests: From Castagno d'Andrea to Campigna
The first leg submerged in nature and spirituality in the Parco Nazionale delle Foreste Casentinesi
The journey starts in the heart of Casentino, immersed among nature's colours, the forest scents and artisan traditions (the art of cloth and fabric).
The magic of the territory is felt even more in the Parco Nazionale delle Foreste Casentinesi, while traveling on the most intimate and "spiritual" paths of the Sacred Forests.
The trail stretches over 100 kilometres and is divided into seven stages, ranging from the lake of Ponte di Tredozio to La Verna. The journey consists of seven days of travel along silent sceneries with opportunities to visit fascinating places such as the valley of Acquacheta, Monte Falterona, the Forest of Campigna, the Sacred Valley, Camaldoli and La Verna.
The first Tuscan section starts at Castagno d'Andrea in the municipality of San Godenzo (Florence). Castagno d'Andrea is one of the most beautiful areas in the Apennine Mountains of central-north Italy, which also is home to the great Renaissance painter Andrea del Castagno.
Today, the town depends on environmental tourism as well as revenue from chestnuts, which past generations called "the bread of the mountain".
From the top of the village of Castagno, begin though the woods following along a path that cuts through the road bends that lead to the spring Fonte del Borbotto.
From the spring, continue to trek through the Beech Tree forest on a path sprinkled with boulders until the Gorga Nera. Proceed over the divide to a forest trail that leads to the spring of Capo d'Arno.
The path resumes, crossing the southern slop of Monte Falterona through woods and swamps to the Lake of the Idols, an important archaeological site in which recent work has concluded its past as a body of water nestled in the forest.
The pastures of Montelleri lead again on the ridge at the foot of the summit of Monte Falterona, which is accessible by a short detour. The route follows the ridge covered in glades and pine trees until the summit of Monte Falco (1657 m), which boasts the highest altitude in the Tuscan-Romagna region and a breath-taking balcony over Casetino and Romagna.
From the summit, travellers slowly work their way down, passing antennas from a military installation and the vast meadow of Burraria, now close to the Passo della Calla. From there, the path proceeds down to the CAI refuge "Città di Forlì".
You might also be interested in