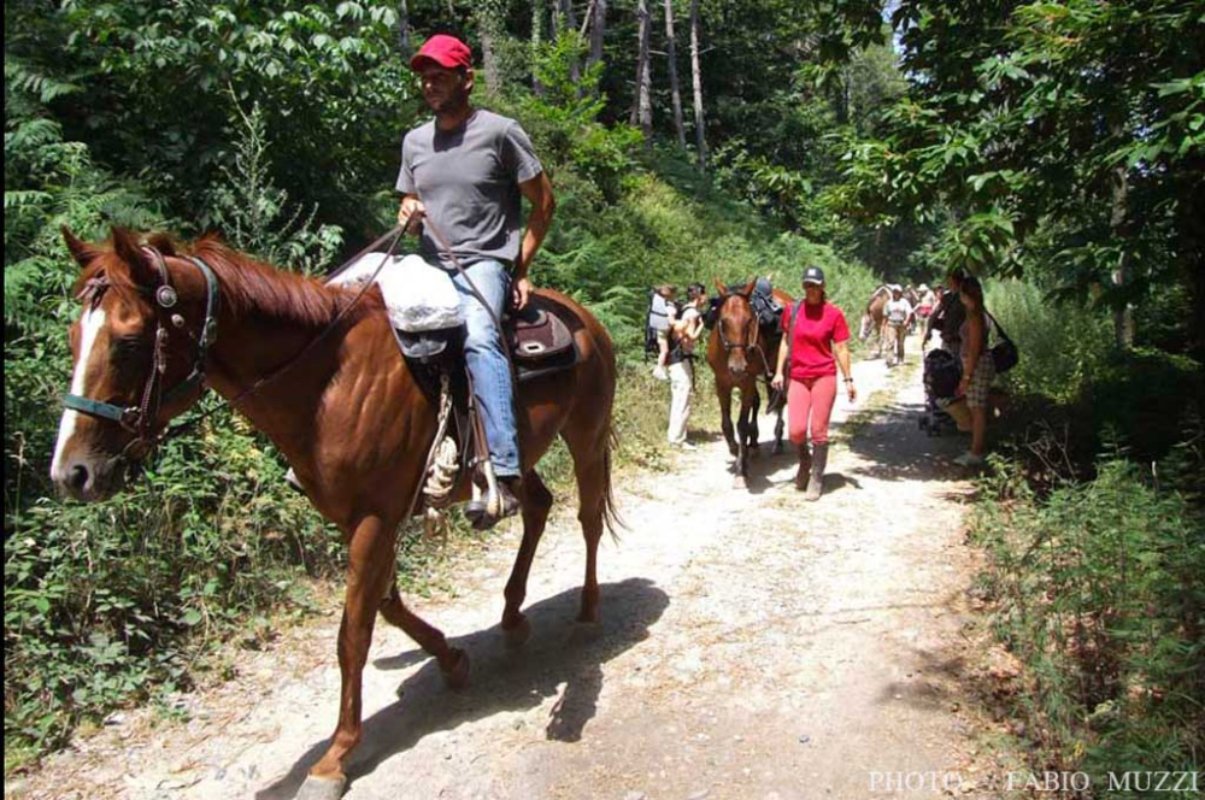 Ride through vineyards and ancient volcanoes
From the land of Brunello to Monte Amiata
A short but spectacular trail descends from the extraordinary Sant'Antimo Abbey and is surrounded by silence and the Brunello vineyards. Climb the slopes of Monte Amiata, an ancient volcano that is today inactive. The trip ends at Vivo d'Orcia, one of the greenest areas of Tuscany, surrounded by the atmosphere of the volcano.

Starting point: Sant'Antimo Abbey - Castelnuovo dell'Abbate, city of Montalcino
Arrival point: Vivo d'Orcia, city of Castiglion d'Orcia
Length: 20 km
Duration: 4 hours
Note: The path is accomplished in a day, weather depending.

This road is the key to discovering the mountainous Terre di Siena area. From the vineyards that slope seamlessly on the hill of Montalcino, travel down to the Orcia and Asso rivers to climb back up the lush green slopes of Monte Amiata, an ancient volcano that is today inactive. This short trip is also a spiritual journey that begins in the Sant'Antimo Abbey.

From the Sant'Antimo Abbey, go to the little village of Bassomondi and cross the railroad tracks to reach Siena-Monte Antico and after passing over a tunnel. Go down the Provincial Road of Mount Amiata. You will know that you are going the right way, if you pass the Montelaccio, Finocchieto and Capanna farms.

The route continues on to the asphalt ending at Madonna delle Querce. Then turn right along the aqueduct, which supplies water to the city of Siena. The last section leads to one of the most beautiful resorts set next to the double row of houses along the river, which are still visible through the remains of old factories. In front of the mansion is where you'll find the Church of San Pietro, with its stone façade and the Cervini di Montepulciano family crest.

You might also be interested in