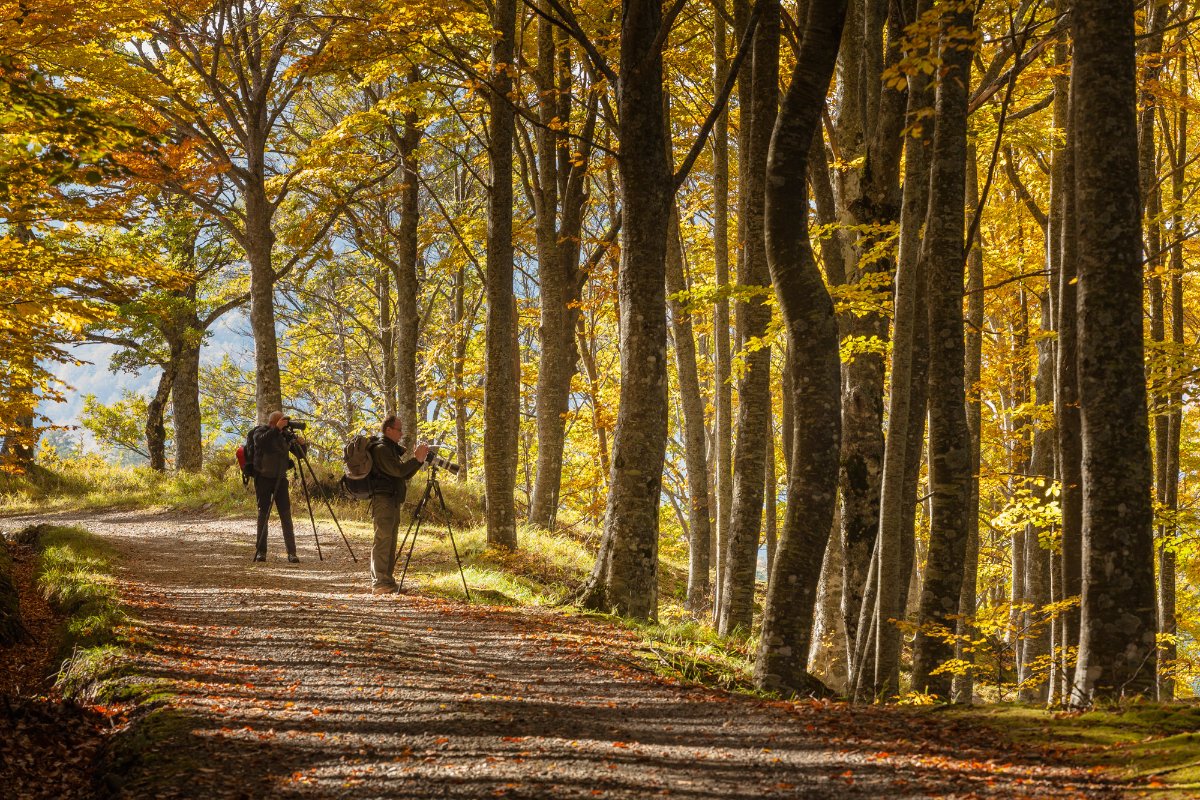 Pedal through the Tuscan Apennines
Start from Pontremoli for a naturalistic route
PLACES
Pontremoli - Mignegno – Molinello – Casalina – Versola – Toplecca di sotto - Toplecca di sopra – La Piagna – Rifugio E. Mattei – Serravalle – Caprio – Ponticello – SS. Annunziata - Pontremoli
ROUTE
Length: 37 km (ring itinerary)
Duration: 2 - 2.5 hours
Height: 1003 m
Altimetry: min. 236 – max. 1.150
Type of road: asphalt and dirt roads
Type of bike: mountain bike
Difficulty: medium
DESCRIPTION
From Pontremoli, take the SS 62 Cisa in the direction of Parma and you'll reach the town of Mignegno. Here, the road starts to go uphill until the intersection with the SP 42 of the Passo del Cirone. This is where an alternating uphill and downhill trajectory begins until reaching the town of Molinello. Follow the signs for Passo del Cirone and you'll find a fork for Logarghena. Then you'll cross the towns Versola, Toplecca di sotto, Toplecca di Sopra and La Piagna, where the asphalted road ends and a dirt road begins. The road goes downhill, and after some 4 kilometers, you'll reach a fork in the road for the Rifugio "Enrico Mattei". Turn left here to go towards the refuge, where you can enjoy an breathtaking view of the mountains. Take the same road downhill, and at the fork turn left until you reach the asphalted road. Continue pedalling downhill until Serravalle, and after 2.2 km, you reach Caprio. At the fork, follow the SS 62 Cisa for Pontremoli.
WHAT TO SEE
The beauty of this Prati di Logarghena itinerary rests on the extraordinary naturalistic wonders of the Natural Park of the Tuscan-Emilian Apennines: the area's characteristic rural settlements, stone bridges, torrents and vast fields in the backdrop of the Apennine chain, which is covered in beautiful spring flowers in May.
A stop in the towns of Caprio, Ponticello and Filattiera is recommended, as is a visit to the fourteenth century complex of Santissima Annunziata, located near Pontremoli.
You might also be interested in