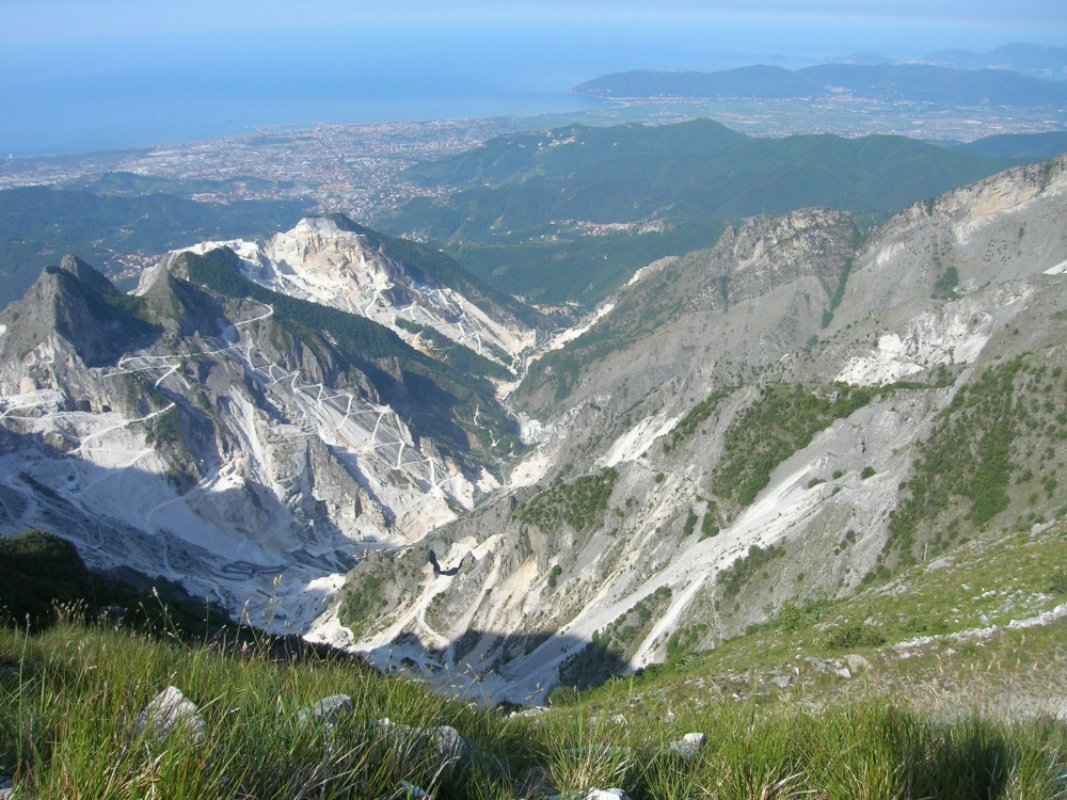 Mountains to sea: travelling the Lunigiana
From the coast to the Apuane Alps
Steep marble quarries on sun-filled beaches and the majestic mountains of the Apuane Alps and the Tuscan-Emilian Appennines: this is Massa-Carrara, between the Lunigiana and the Magra Valley, rich in history and natural beauty.
The Magra Valley has been inhabited since antiquity by the Liguri Apuani, a shepherding population which has left signs of its settlements in the famous stele—mysterious monolyths of human form that possibly stood as symbols of the Mother Goddess and which can be admired at the Museum of the Stele Statues in Pontremoli.
The Lunigiana is a throughway where you can still live the fascination of the Middle Ages: the Malaspina castles which opened their doors to Dante; the Romanesque parish churches; the imposing Medici walls at Caprigliola, and its elegant tower built by the bishop counts of Luni. A borderland, a meeting point of different cultures: in fact, here the dialect has Ligurian, Tuscan and Emilian inflections and the cooking also unites the traditions of these regions. A land well-travelled throughout history by pilgrims and soldiers, flocks of sheep and caravans of merchants.
 
It is here that you will find the first Tuscan section of the ancient Via Francigena which united the Paduan plane to the Tyrrhenian Sea. Along this road a series of paths have been recovered to create hiking itineraries among dozens of castles, isolated towers and fortresses that appear out of nothing, perched on hills and in the green valleys, silent testimonies to the past.

LOCAL CUISINE
Discover this land by sampling the wondeful dishes of its tradition, like testaroli al pesto, torta d'erbi, frittini, bomba di riso, castagnaccio (a chestnut flour cake eaten alone or with ricotta), and pappardelle in a rabbit sauce.


 
You might also be interested in