The Gothic Line by mountain bike
Exploring memories of the past
A route that skirts places of the past along the Versilia riviera. Starting in Montignoso we reach the Aghinolfi Fortress, situated along the historic Via Francigena and close to the sea. It's an intermediate-level bike ride with a climb of 692 metres.
First leg
Aghinolfi Fortress, Montignoso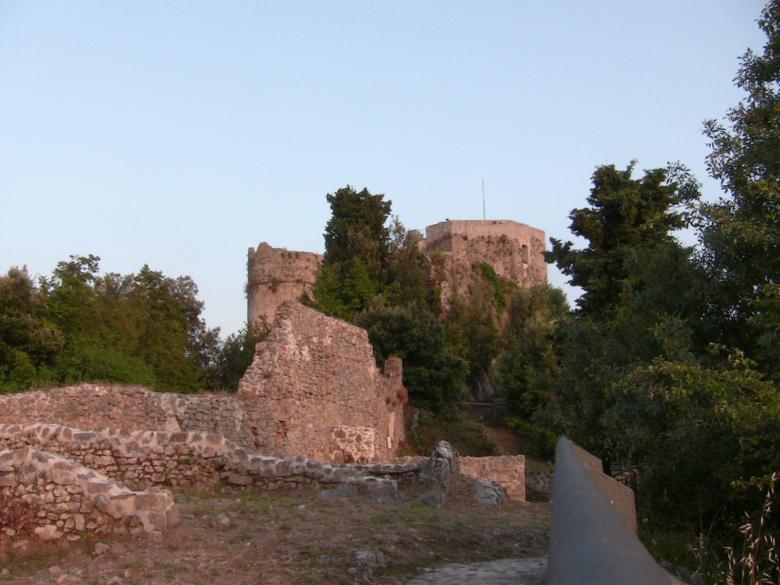 From Montignoso the climb begins to Piazza. After the village take a right along via Guadagni, a narrow road that leads to the Aghinolfi Fortress, perched on an plateau isolated from the Apuan Alps. The closeness to the sea and control of the Via Francigena below made this castle an extraordinary strategic point. During the Second World War it was occupied by a Nazi garrison, becoming an important stronghold for the Gothic Line. The route provides ample opportunities to enjoy views over the Apuan and Versilia coastlines. Turn left into via Palatina and after about 1.5 km (near Ca' Barzi) turn left towards Venturiello. The first part is tarmacked and steep before becoming a dirt track as far as the Folgorito Plain.
Second leg
Monte Folgorito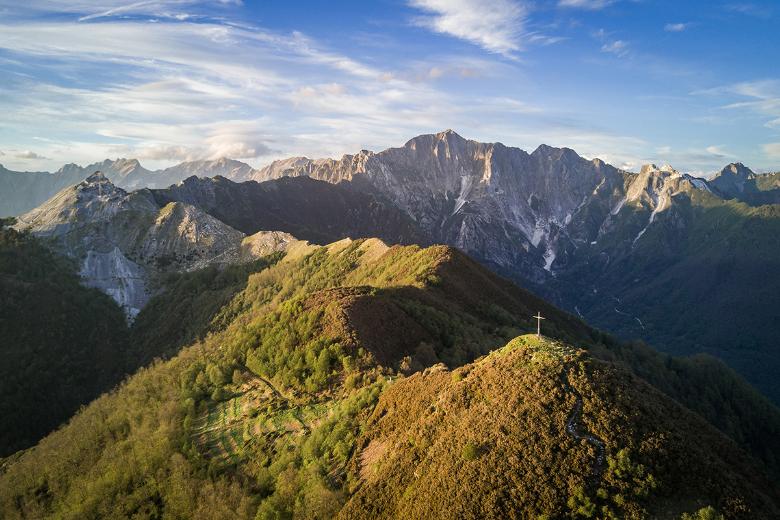 Follow the western slopes of Monte Folgorito to reach the top. The final stretch is rough and, although it's not very steep, you'll often have to get on and off your bike. Take the mule track towards Termo (near Pasquilio) from Col di Melo. Beneath Monte Carchio drop down along the SP1 as far as Pasquilio and on arriving in Termo carry on towards the "Chiesetta", a little church built by partisans in 1944). Around Monte Folgorito take one of the Apuan Resistance routes or the Gothic Line trail (loc. Termo). At the Pasquilio cultural club, near the "Chiesetta", visit the Apuan Alps Literary Prize permanent photo exhibition.
At the "Chiesetta" take the dirt track heading northwest to Sant'Eustachio, where you can visit the church that contains precious art dating to the fourteenth and fifteenth centuries. Ride the tarmacked road back to Piazza, where Villa Schiff-Giorgini, a nineteenth-century noble residence and now the town hall, and San Vito church are worth visiting.
You might also be interested in