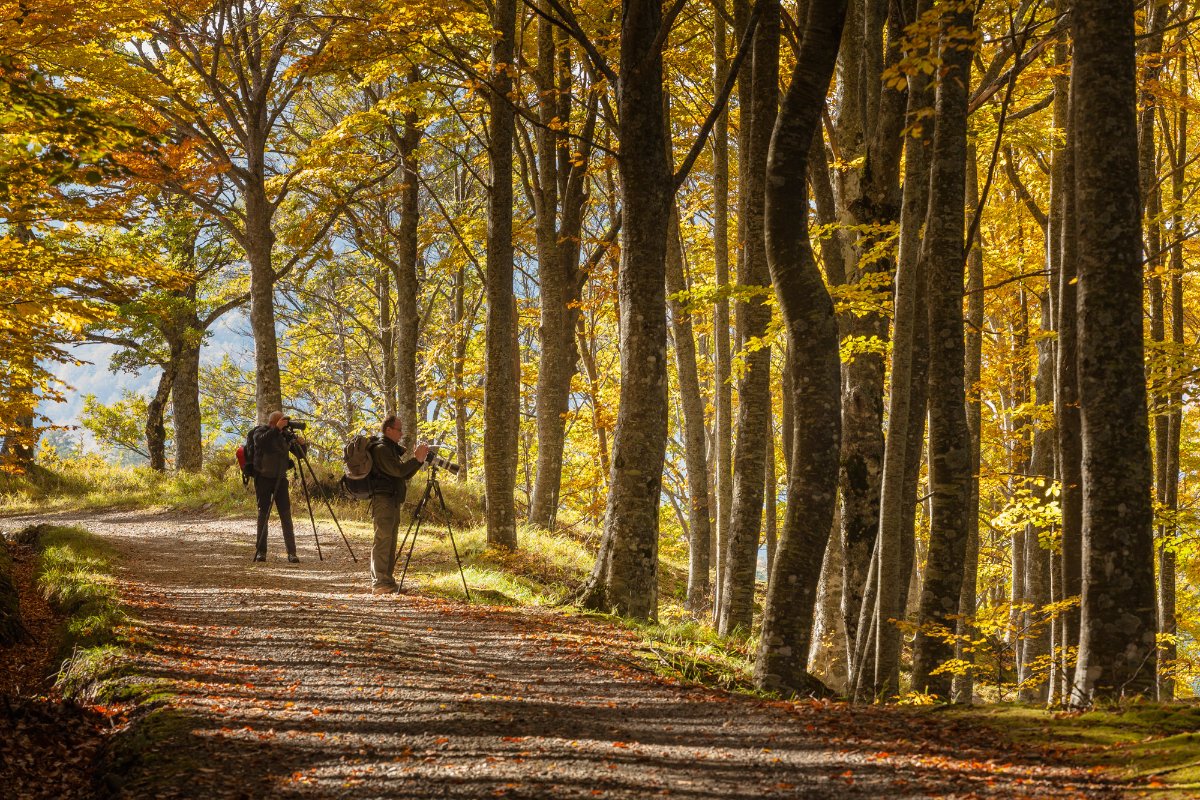 Mountain biking through parks in Empoli
A historic and naturalistic itinerary on wheels
This is an interesting historical and naturalistic itinerary that travels along the Arno River, from the Empoli area to the Ambrogiana territory. Departure is at the Park of Serravalle, Empoli, and continues in the direction of the village of Tinaia. Shortly thereafter, you reach the mouth of the Rio di Fabbiana, which has a dam that regulates water levels. Continuing on from there, you pass a series of suggestive country homes that boast a very articulated and unique architectural style, set against a backdrop of cypress trees. Before you see the residential centre of the town of Fibbiana, you'll cross the great plain of the Arno Vecchia. This area is rich in flora and fauna, including a variety of different bird species.

Continuing along the itinerary, you'll encounter Villa Mannelli, a large country complex that dominates the surrounding plains. The itinerary follows the Arno River and passes through the town of Torre, where visitors can admire the splendid 14th century tower, called the Torre de' Frescobaldi. Take the asphalted road that leads to the urban park and the Villa (which used to house a psychiatric hospital) of the Ambrogiana. Continue to Montelupo Fiorentino, traveling along viale Umberto I, which leads to the Pesa Bridge. Take the road to Ginestra Fiorentina until you reach the ancient church of SS. Ippolito and Cassiano, where you will turn right and cross the Pesa Bridge, going towards the town of Pulica.

Turn left on a dirt road just before the Firenze-Pisa-Livorno motorway. After 500 meters the road ends at a vineyard. From here, follow the vineyard until it ends, and look for a path that travels through an area of Mediterranean scrub and broom. Continue along the path, always keeping the motorway to the right side, until you reach a ditch. Walk across the ditch to the cultivated farmlands on the other side. After some 200 meters, you'll find an area of Mediterranean scrub; cross it and follow the Pesa River.

From here you can continue on mountain bike, following the rows of trees until you reach the Topole Bridge. Here, look for a dirt road, and it will take you up into woodlands above. After a short incline, you'll reach a crossroads; turn left on the road that descends and continues along the river until you reach a country house. Turn left here to go to the archeological area that has the ancient Roman Villa di Pulica, also known as Casa Cambi. You are now in the Techno-Archeological and Naturalistic Park (PAN): an area that extends from the town of Pulica, and includes the torrents of Pesa and Virginio.
Duration: 2 hours and 30 minutes
Highest point in the itinerary: 335m.
When to go: all year round.
How to go: on your own - there are no guided tours.
For more information on the itinerary: contact the Tourist Office in Montelupo Fiorentino.
Price: None
Departure: Montelupo Fiorentino
Tourist Area: historical and artistic
Geographical Area: Montelupo Fiorentino
You might also be interested in