Mountain biking the Ximeniana road
The Ximeniana road offers variety and adventure for mountain bikers
In Spring and Summer, finding a thrilling activity in the mountains is easy. The weather is clear, pleasant and ideal for a bike ride. This cycling route runs along the Ximeniana road of the Abetone, on the Pistoian mountains.
The circuit is not too difficult and is suitable for all.
The circuit does however require a mountain bike even though it's not very long and takes in a range of landscapes, such as the circuit of Mount Maiori. There are stretches that are more demanding like the trail towards Mount Libro Aperto, La Secchia and Bicchiere, the descent to Rivoreta and the ascent from Pianosinatico to Abetone. From Boscolungo take path CAI no. 102 which joins up with Sestaione Valley. It's highly advisable to wear a helmet and bring a water bottle.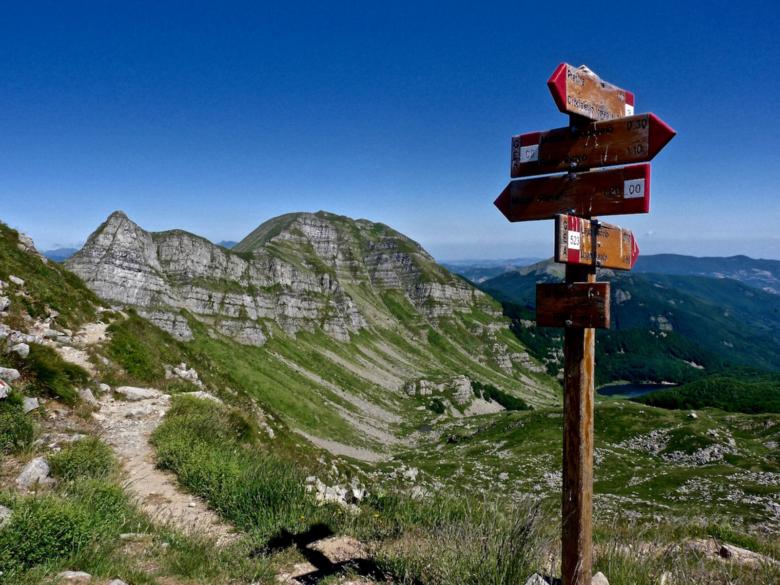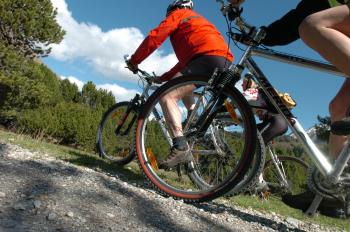 From the main square of the town, take the road to the right of the "pyramids" which climbs gently towards the "Uccelliera". After 50 metres, veer right into the forest "Boscolungo". Past the barrier, the route continues on a dirt track and reaches a stone fountain after about 2km. Here, go around Mount Maiori to the left along path no. 5. The track rises and falls, leading to the Verginina of Serrabassa (1487 m), which is the highest point of this route.

To return to Abetone, follow track CAI no. 80 (G.E.A. - M.P.T.). This slopes down, at times quite steeply, to a wood of beech and fir trees. After about 7900 metres there's a fork in the road: the path to the right joins up with the stone fountain, whilst the path to the left slopes down to Boscolungo - Le Regine. Go down the mule track on the left but pay attention to the drain holes which line the road. After a short while there's a fountain near the fork towards La Secchia and the paved mule track. Continue along to the right and then take a right at the next fork in the road, climbing towards the graveyard of Abetone. Follow the signs for path CAI no.80 and at the next fork turn left. Turn right onto road SS no.12 and go up this road for just under 1 km until you reach the main square in the town of Abetone (1385 m).
You might also be interested in