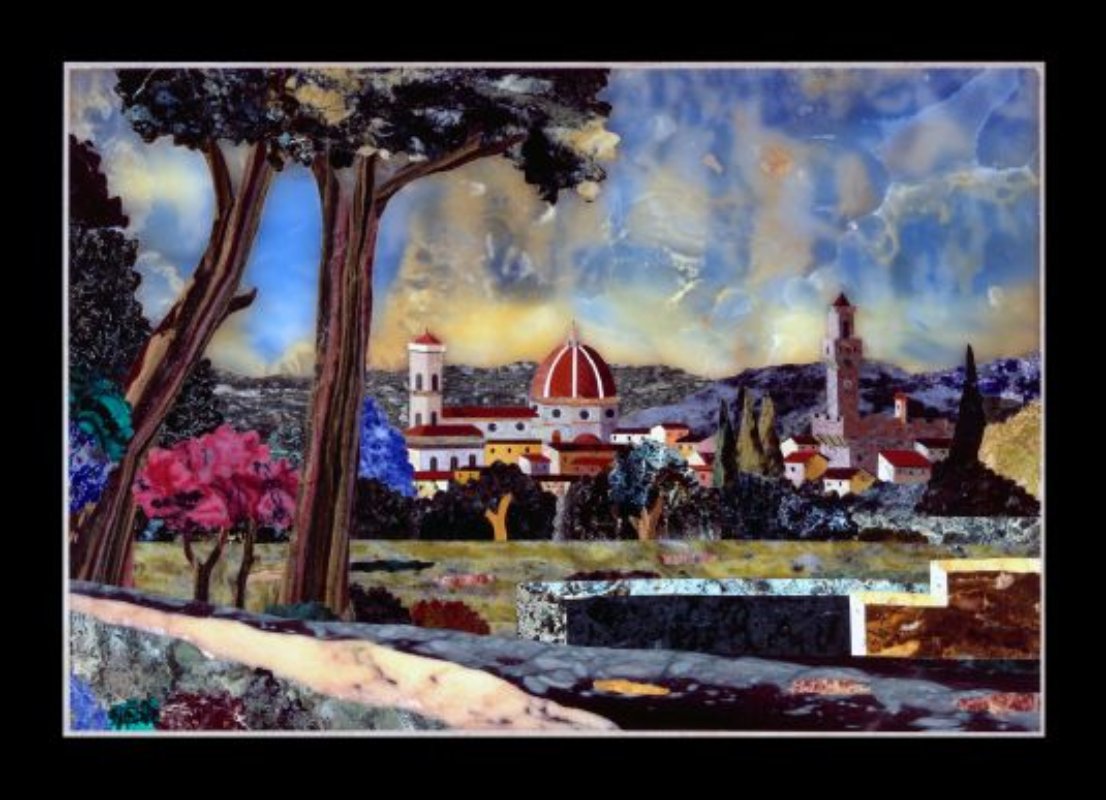 Mosaic arts in Florence
Stone work and its traditions
The art of using small colored stones- also known as
Florentine Mosaic work
- is a kind of painting done with stones that is not damaged by time. The tonalities and colors of the stones can be used to create
incredible details
.
This
ancient craft
flourished during the Medici period in the
16th century
and was practiced over the years at the highest level possible thanks to the masters who teach at the
Opificio delle Pietre Dure
, an institution founded in 1588 by Ferdinando I de' Medici. Technically, the small stones are cut and connected to other marbles and colored stones in order to obtain amazing results.
Distance of this route (by car)
: 9.1 km
See the map on the web.
Businesses involved in this initiative:
1.
Le Pietre nell'Arte
- Via Ricasoli, 59, 50122 Firenze FI
Creation and Restoration of Semiprecious stonework and Mosaics
2.
Fratelli Traversari di Franco Traversari
- Via Senese, 68/B, 50124 Firenze FI
Artistic mosaics in cut glass and with stones
3.
Pietre e Mosaici Snc
- Via del Podestà, 15/R, 50125 Galluzzo Firenze FI. Precious and semi-precious stonework
You might also be interested in