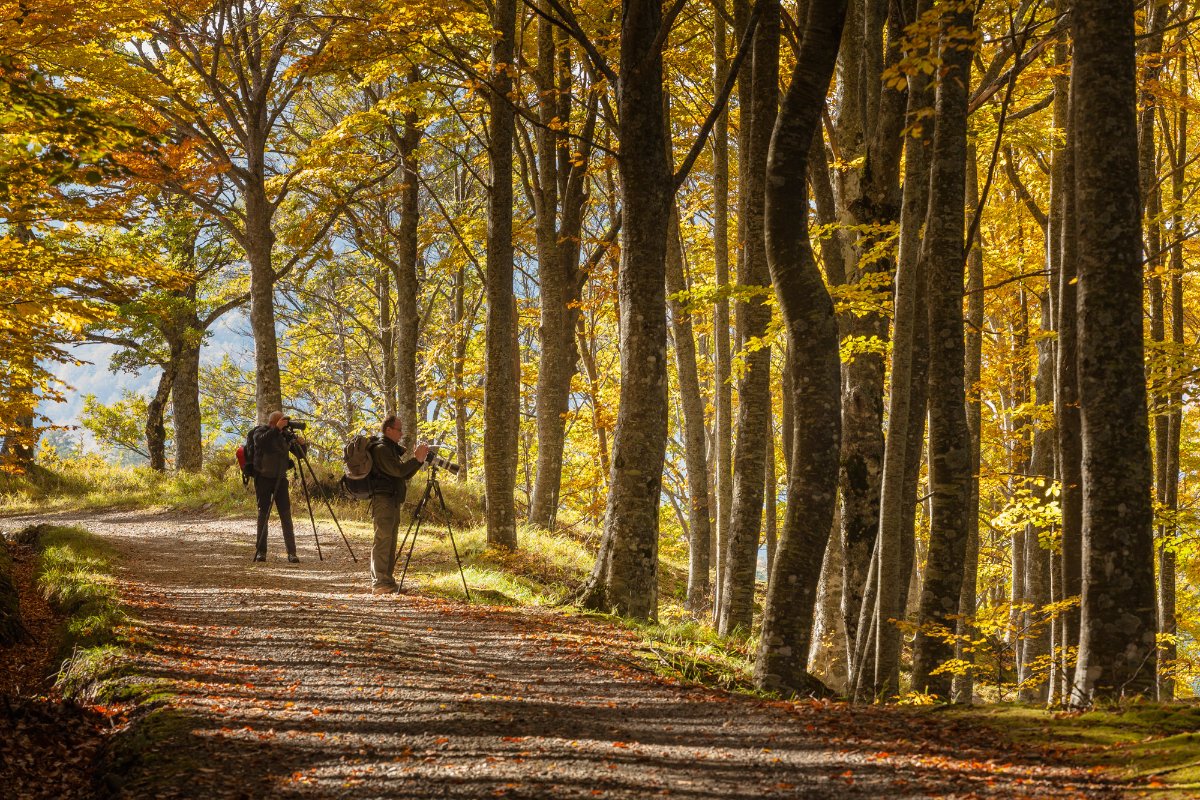 Monte Capanne
Discovering the beauties of Elba
Departure point: Marciana (408 m. above sea level);
Point of arrival: Pomonte.
Length of journey: 15.8 km; Rating: average; Total climb: 610 m.; Maximum height: Mount Capanne; Type of ground: trails and mule-trails; Interest: historical, naturalistic and geological.

From medieval Marciana, the highest village on Elba Island, situated on the northern ridge of the granite Mount Capanne, you can reach the fortress built around the year 1200. A smooth trail crosses the green valley of Pedalta and reaches the Hermitage of San Cerbone (531 m.). It was built by the Benedictines in 1421 near the cave in which the hermit withdrew during the last period of his life. The climb to the top of Mount Capanne, the highest peak of the island, begins along a track that winds its way under the oaks. Amidst the trees, if you are lucky, you may see deer. The track continues along steep granite slate slopes among ilexes where it can be easy to lose one's way. After walking for about 40 minutes from the hermitage, the track leads to a stone shelter once used by shepherds.

The last part of the track opens onto beautiful views over the lush Nivera valley and reaches the peak of Mount Capanne: from the top, you will be able to dominate the whole Island of Elba, the other islands of the archipelago, Corsica and part of the Tuscan coastline. This splendid panorama will surely repay all your efforts. After a rest, the walk continues quickly downhill to Filicaie (870 m.), a small plateau between Mount Capanne and Mount Calanche; then continue on through the bare ridge of the Cenno, where the moufflons live undisturbed with buzzards and peregrine falcons. You'll continue towards shelters that lie under the rocks at the Grottaccia hill (647 m.) and arrive at the ancient stone village of Le Mure (631m), the greatest high-ground fortification on the island.

The village, once inhabited by Villanovan population, was destroyed in 453 BC by the Syracusans and never rebuilt. From the original structure, you may see most of the surrounding walls and many sculptured stones that were reused by shepherds in other periods to make shelters and pens for their animals. The descent continues across the Poio valley which hosts a torrent rich that creates a number of small cascades and pools. During the centuries, this large valley overlooking Pomonte was completely terraced from the sea to 640 meters in height to cultivate vineyards; most of these have now been abandoned but are still the evidence of the incredible work of the farmers of Elba. Our itinerary ends at Pomonte, near the small white houses in front of an amazing sea.
You might also be interested in