Medici tour of the Mugello
Discover the area beloved by the Medici family
Take a journey through the Mugello, along the roads leading to the municipalities of Scarperia, Barberino di Mugello and San Piero a Sieve.
Mugello was an area beloved by the Medici family, who frequently visited Campiano, a town in the municipality of Barberino di Mugello. The Medici family and Lorenzo the Magnificent left behind many signs of a power that combined economic and political expansion with the most innovative artistic expression.
Visitors can travel through this area with whichever means of transportation they prefer, across what are today secondary roads of the historic route, where they'll find monuments and noteworthy artistic works, as well as minor and original signs of a great civilisation.
The tour begins in Scarperia "new land", which was founded by Florence in 1306, home of the Palazzo dei Vicari. The 14th-century structure has undergone several transformations and restorations over the years. The Museum of Ferri Taglienti is found here. In the neighbouring via Solferino is the ancient Bottega of Coltellinaio, or Cutler's Workshop. Visitors can buy knives in the town's workshops.
From Scarperia, go to Sant'Agata, where there is a beautiful Romanesque parish church, the most famous sacred building in the Mugello. Once you reach Galliano, go down towards the swim-worthy Lake Bilancino before taking a left turn to visit the Convent of the Bosco ai Frati, rebuilt for Cosimo de' Medici based on designs by Michelozzo. Inside there is an incredible crucifix believed to be the work of Donatello.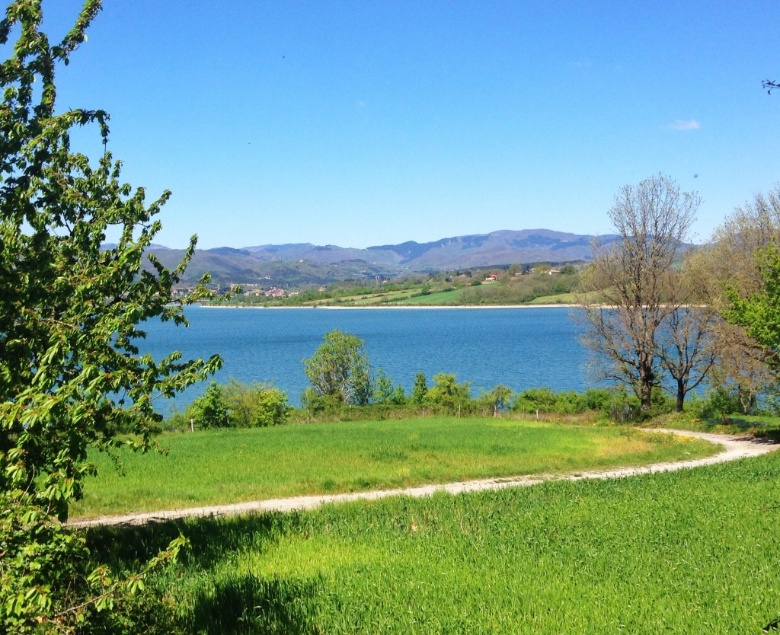 Turning towards San Piero a Sieve, you will find the Cafaggiolo Medici Villa, one of Lorenzo the Magnificent's favourite residences and a splendid example of Renaissance architecture. Not far, atop a hill surrounded by cypress trees, is the Trebbio Castle, another incredible Medici-owned building.
You might also be interested in