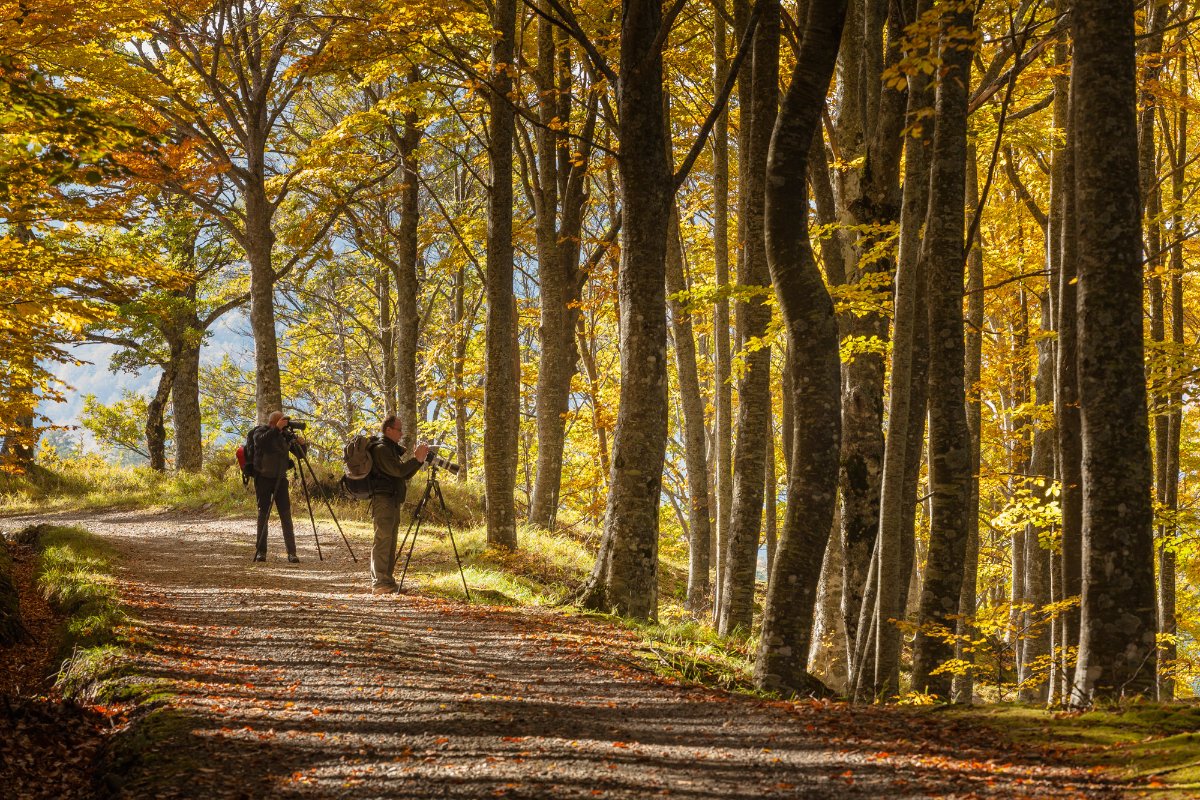 Massa: pedaling through caves and ancient mines
From the seaside to the mountains
From Marina di Massa travel along the beachfront in the direction of the Marina di Carrara; after the port, take Viale XX Settembre until you reach Carrara. Once you pass through the historic centre, take the SS 446, in the direction of Fosdinovo. Following a rather difficult uphill slope: pedal through Gragnana and Castelpoggio, from which you will see magnificent views overlooking the Luni, Marinella and Montemarcello plains. Continue to go uphill until you reach the fork for Fosdinovo-Campo Cecina, where you will begin a very difficult section of the cycle path. Continue uphill and to the right, until you reach the Passo della Gabellaccia and then Piazzale dell'Uccelliera, where you can stop for breathtaking views.

Turn left and follow the signs for the Rifugio CAI Carrara; after a while you'll reach the Piazzale delle Statue, the highest point in the route. Take the same path downhill to return to the SS 446 intersection, and continue until Fosdinovo. Once you pass the hamlet, go downhill toward the sea, in the direction of Sarzana, passing through Caniparola; continue along the SP 1 for about one kilometer, in the direction of Massa until the intersection for Marinella and Fiumaretta. Turn right and take the SP 21 until Marinella di Sarzana; here, turn left and travel along the coastline to return to Marina di Massa.
ITINERARY
Point of departure/arrival: Marina di Carrara
Distance: 50 km with a detour of 22 km
Duration: 3/4 hours (+ 2 hours for the detour)
Total climb: 630 m (variant: 1.300)
Type of road: asphalt in good condition (detour: uneven asphalt)
Difficulty: medium (detour: challenging)

WHAT TO SEE
Carrara: Accademia di Belle Arti; Duomo; Piazza Alberica; Museo di San Francesco; Museo del Marmo.

Campo Cecina: located 19km from Carrara, it offers a breath-taking view of the marble basins and the sea.

Morlungo: the Cava dei Poeti and the Parco della Memoria, dedicated to the Shoah.

Fosdinovo: visit the historical town, the Malaspina Castle, which was frequented by Dante, and the Museo della Resistenza.

The Apuan Alps: the region is famous for lard, particularly that from Colonnata.
You might also be interested in