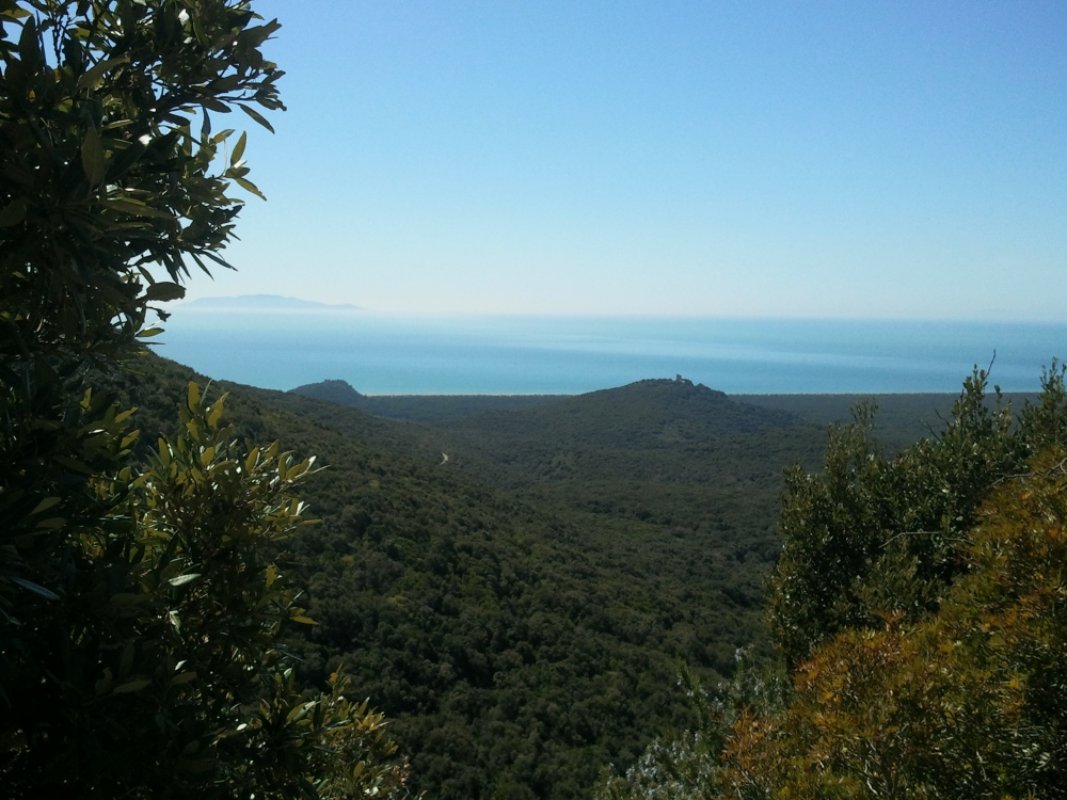 Maremma: from Castiglione della Pescaia to Monte Amiata
Maremma is still largely untouched by mass tourism and is a great place to visit. The unspoilt countryside, wonderful coastline, wild inland areas worked by traditional Butteri (cowherds), the natural oasis and rolling hills all contribute to making this area utterly unique.


CASTIGLIONE DELLA PESCAIA. Our journey begins on the coast in the picturesque town of Castiglione della Pescaia. This fairytale town sits on a cliff on the lower reaches of Mount Petriccio. It's largely unchanged since medieval times and is circled by formidable walls with towers, gates and a 14th-century castle. The incredible panorama, crystal clear seas and lush surrounding hillsides make this a wonderful place to visit all year round. 
FATTORIA LE MORTELLE. Fattoria Le Mortelle is not far inland. This vineyard owned by the Antinori family has been producing wine for over 600 years. The stunning wine cellar, which sits atop a gentle hill overlooking the vineyard, is almost entirely underground in order to limit its environmental impact.
ROCCA DI FRASSINELLO. The picturesque Rocca di Frassinello is a little more than 20 km along the road towards Gavorrano. This wonderful wine cellar was designed by Renzo Piano, one of the most famous architects in the world and has a simple, elegant design. The wine here is made using a technique which takes advantage of gravity and which results in excellent wines.
MASSA MARITTIMA. Let's head now to Massa Marittima, a gorgeous inland hilltop town with a wonderful panorama. Narrow roads wind their way up and down the hill taking visitors to and from this breathtaking town with its timeless architecture. The heart of the town is its central square and San Cerbone cathedral, which is also one of the best examples of Romanesque architecture in Italy.
CAMPAGNATICO. Continue inland through the extraordinary Maremma region to Campagnatico. This typically medieval town is on the road to Valle dell'Ombrone. It's home to the ancient Aldobrandeschi di Sovana castle, which is mentioned in Dante's Purgatory (XI Canto). The surrounding rich Mediterranean scrub, hill-top farms, vineyards and olive groves produce some excellent and truly genuine food and drink.
CANTINA COLLE MASSARI. Another jewel in the crown of Tuscan wine making is just a 20-minute drive away: Cantine Colle Massari in Cinigiano. The design of the wine cellar by architect Edoardo Milesi does much to minimise energy consumption and was made using eco-friendly and bioclimatic design. The indoor and outdoor spaces run together in this stunning building. The vertical wine cellar - an underground workshop covering over 6000 sq.m. - is particularly fascinating.
CINIGIANO. From here let's move towards the small and charming town of Cinigiano. The town sits on a hilltop at the foot of Monte Amiata and has wonderful views across the hilly inland landscape of the Maremma region. The area has a long history of agriculture and visitors can enjoy any of the many typical local dishes and wines.
ARCIDOSSO. We now suggest travelling to Arcidosso, which is half an hour down the SP7 towards Monte Amiata. Arcidosso is a typical local town built around the Rocca Aldobrandesca fortress. It's easy for visitors to get lost in this small, ancient town with its winding narrow streets and elegant stone buildings.
ABBADIA SAN SALVATORE. The last leg of our journey is Abbadia San Salvatore, the closest town to Monte Amiata as the crow flies. This authentic town hasn't changed over the years: beauty is everywhere and nothing is artificial. A visit to the abbey is an absolute must as, historically, it was a place of great prestige and power. Visitors should also take the time to go to the interesting Mining Museum. This fascinating town in the Monte Amiata area will stay in your heart forever.


Find out more

Monteregio and Massa Marittima Wine and Flavour Trail
Montecucco Wine and Flavours of Amiata Trail

Designations
Montecucco Sangiovese DOCG
Maremma Toscana DOC
Monteregio di Massa Marittima DOC
Vin Santo Occhio di Pernice DOC

Local products
Monte Amiata chestnuts
Monte Amiate mushrooms
Hams and salamis, including buristo and finocchiona
Pork and wild boar sausages
You might also be interested in