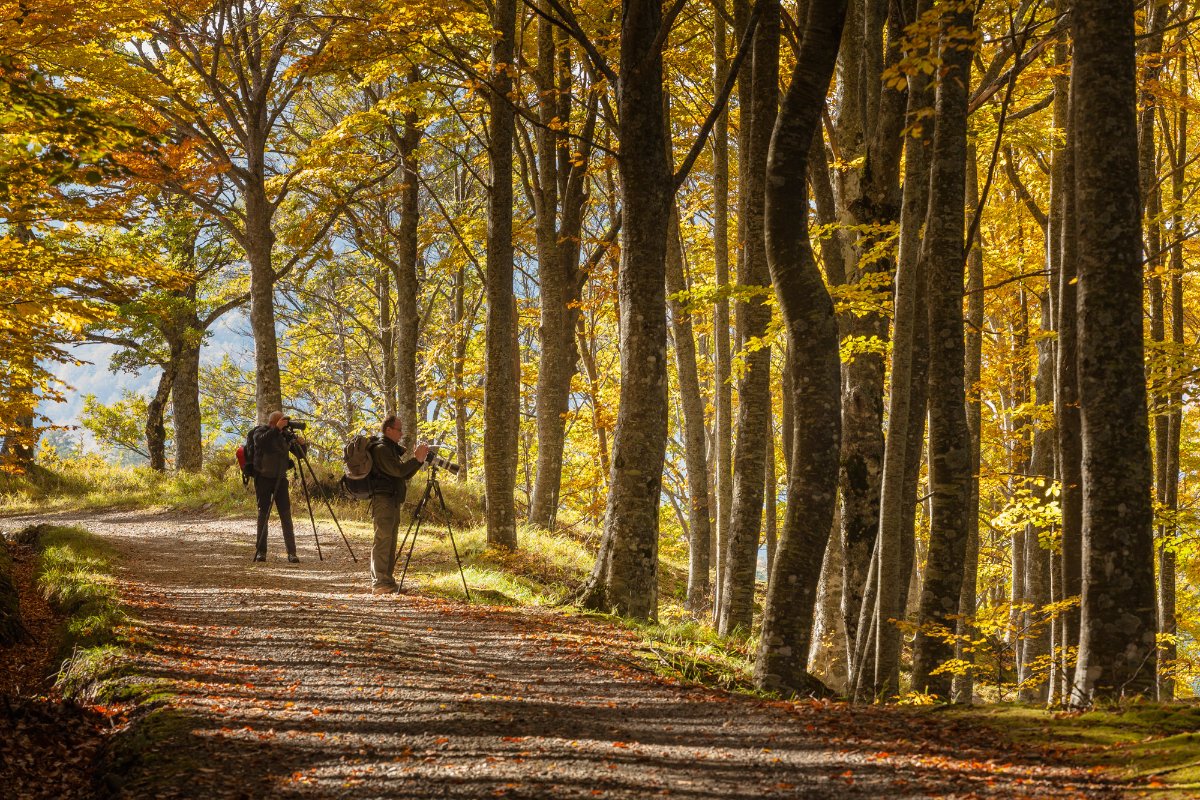 In the silence of the Livorno hills
A chance to see some of the area's highlights
This scenic route requires a certain degree of fitness. The road surface is good nearly all the way, excluding the descent (1.5km) down to the ford and the Botro Quarata Valley. This route is not recommended if there have been heavy rains on the days preceding the excursion.
Point of departure/arrival: Montenero Sanctuary
Distance: 20km
Total climb: 573m
Altitude: min. 62 - max. 332
Road surface: mixed (5.5km asphalt, 15km dirt)
Difficulty: medium

Depart from the Sanctuary of Montenero, following Via del Poggio uphill. Keep left, ignoring detours to the right. After 2km, a short dirt road begins and continues climbing to the junction with the asphalt road. Continue in same direction for 2km, going past Castellaccio, to a prominent bend to the right near a bar/restaurant with veranda. Leave the asphalt road here and go onto the dirt road that begins near the bar-restaurant (on the right) and a picnic area (on the left). After 200m, take the downhill dirt road on the left. You will come to two intersections in rapid succession - go right each time. After about 2km downhill, you ford a stream and begin to cycle on a flat road along the beautiful Botro Quarata and Chioma stream valleys towards Palazzine. After a little bridge, the road begins to rise for 1.5km, ending near a power line pylon. Cross the wide firebreak at a right angle and begin descending on a wide, dark gravel road. A 2km climb begins shortly after, ending on high ground with a view of the town of Livorno and the coast. After 1km downhill, you reach a junction where you turn left, passing near some antennas, and continue as far as the asphalt road. Stay on the asphalt for just 70m and then take the second on the right - the Via del Poggio you took previously – and keep going right as it descends to the Sanctuary of Montenero.
You might also be interested in