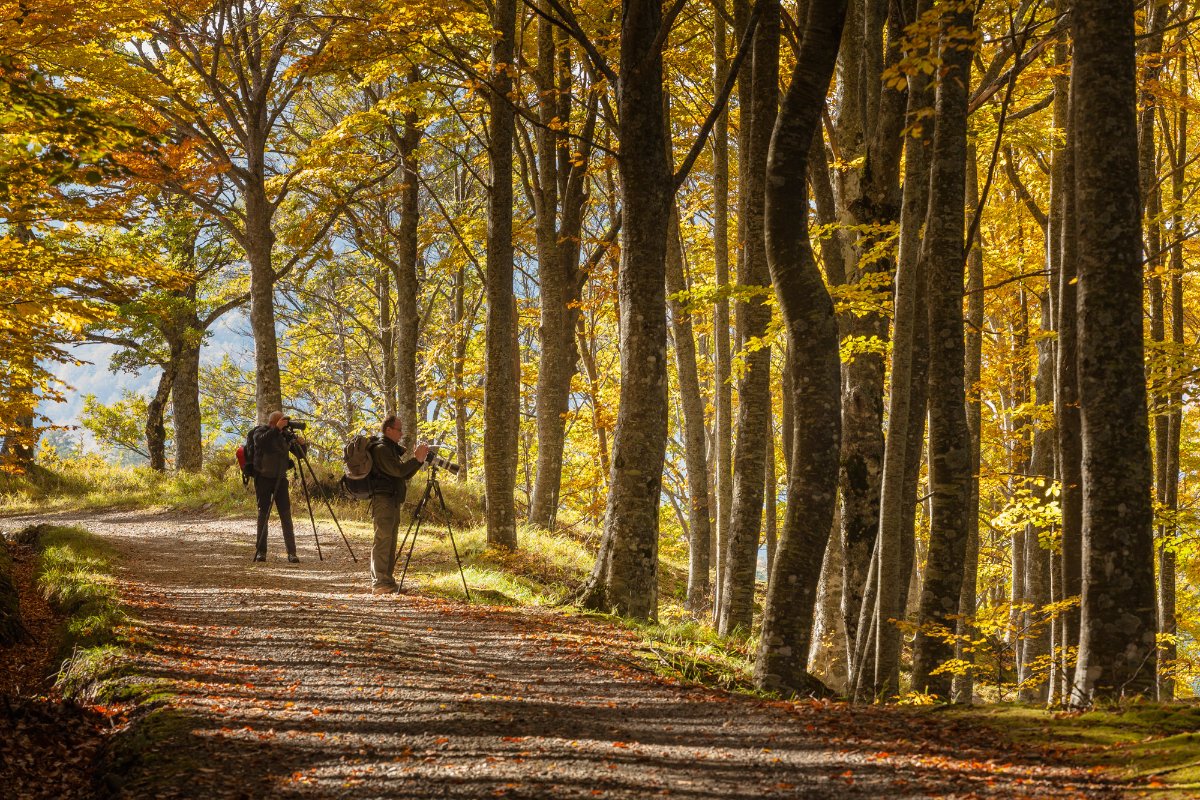 Il Monte Matanna
Discovering the southern part of the Apuane Alps
Although this mountain is not very high, travelers find the climb challenging. The view from the top, however, offers a spectacular scenic glimpse of the green valleys below. Hikers will appreciate views of the coast, sea and islands, in addition to the rocky peaks of the southern Apuan Alps. A visit to La Grotta dell'Onda is an interesting option which requires a brief detour from the direct route which lies between the mouth of Crocioni and Trescolli streams.

The trail ascends until you reach the source of the San Rocchino, where you'll find a small chapel dedicated to St. Rocco. Turn right onto path 3 which leads north-east to Foce di Grattaculo. From Grattaculo proceed along the same path which crosses the entire south-eastern section of the mountain and reaches the Matanna Foce del Pallone. From there, go leftwards along the ridge to the summit of Mount Matanna.

Bikers will enjoy a wonderful view overlooking the sea and admire natural wonders like Monte Altissimo, Corchia, Procinto, Mount Nona, Pania della Croce, l'Uomo Morto, Pania Secca and the Apennines. Return from the summit along the same ridge at Foce del Pallone and from there, follow path 106 along an ancient mule track. Shortly afterwards, the trail veers left and then continues to the right until you reach the mouth of the Crocione. Take path 2 which descends down towards the south. You'll cross a bridge and finally reach an asphalt road which leads to Trescolli.

 
You might also be interested in