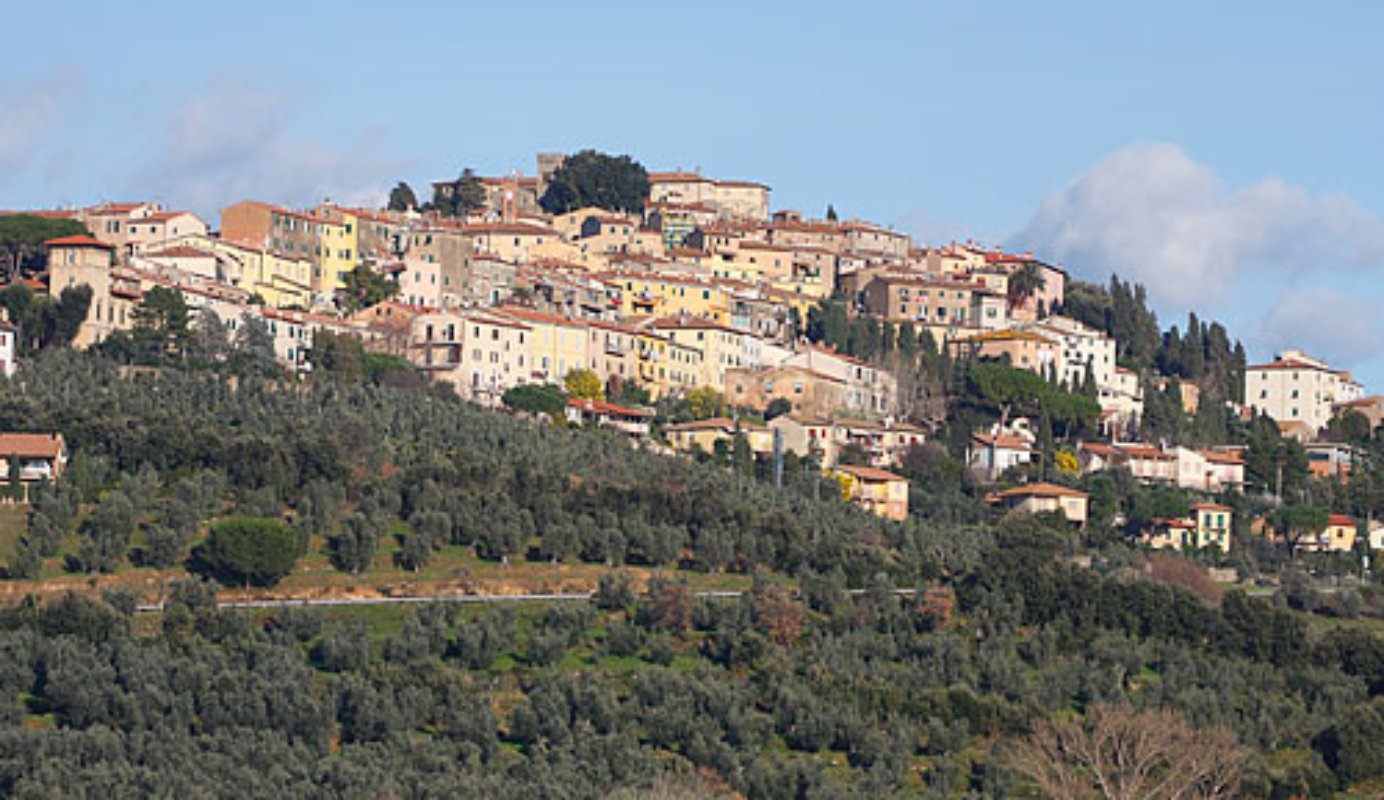 Horseback riding around Castagneto Carducci
An itinerary to immerse yourself in nature
Point of departure: Campo di Sasso (Bolgheri)
Point of arrival: Cancellini Estates
Travelling time: 5-6 hours
Distance: 30 km approx.
Type of road: dirt road with short stretches of asphalt at Casavecchia (1.2 km) and at Castagneto from the sports field to the Bagnoli turnoff (about 500 m)


From the Macchia della Magona the trail goes up towards Patanocchino through luxuriant vegetation. After reaching the abandoned Patanocchino farm, the trail continues to gain height as far as Le Volte, entering the thicker scrub and going round the isolated Castiglioncello di Bolgheri hermitage, visible on the right.

The road then begins to descend through the scrub for about half an hour, until a fantastic view opens up - the coast on the right and the green lung of Poggio Papeo on the left, which is striking for the variety of its vegetation, consisting of oaks, holm oaks and roverella, and the richness of the fauna, given the presence of roe deer, fallow deer and wild boar.

The trail continues along the scenic crest, passing through Il Nicchio for the Podere dell'Incrociata, where it leaves the ridge to bear right as far as the Podere Gamberalti. From here the trail is very much downhill as you "fly" towards the great blue spaces of the coast. Riding again through the dense Mediterranean vegetation that covers the Donatucci Hill, the trail continues downhill as far as the asphalt Casavecchia road, where it bears left to follow the asphalt for a little more than 1 km to the turn off for Le Catre, where on the right you take the dirt road that goes downhill to the Casavecchia Fosso (stream).

After fording the stream and going on for about 200 metres, you turn right and again climb the Segalari ridge at Uccellina. After crossing the asphalt Segalari road at right angles, you carry on down along the Sant'Agata dirt road to join the Lamentano road, where you turn left onto the asphalt for a few hundred metres as far as another T-junction where you bear left again as far as the crucifix. From here, the climb towards the hills of Castagneto Carducci begins, going round the village to the former sports field. Go along the S.P. 398 "Bocca di Valle" road for a few metres towards Sassetta as far as the right-hand fork to Via Nemorense.

The dirt road leads back to the ridge road, reaching the high ground of the Carpineta, where a hut once used by charcoal burners can be seen nearby. As the trail gains height, an ever wider view of the Castagneto countryside and its noted vineyards opens out, as far as the highest point at Capo di Monte. Keeping to the ridge road, you reach Casa Santi where you turn towards the Cancellini Road, which leads to Suvereto.
You might also be interested in