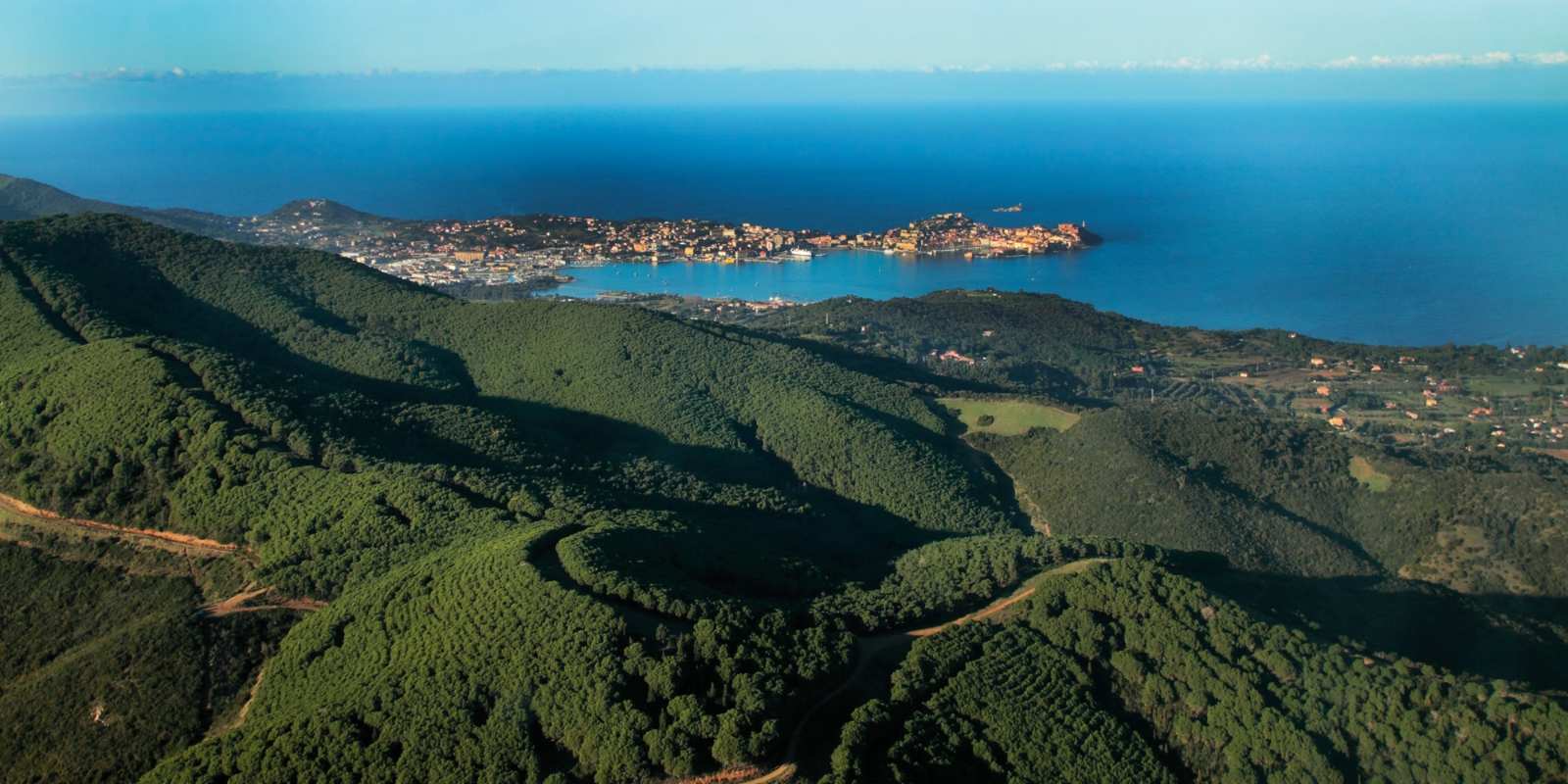 Hiking on Elba Island
An itinerary to explore the Tuscan Archipelago
An itinerary which will take you through breathtaking panoramas and along gravel roads to the most fascinating sites of the Tuscan archipelago.
Length: 6.15 km
Elevation gain: 325 m
Average time to complete: 3.5 h
Difficulty: medium-difficult

This itinerary departs from the town of Campo nell'Elba, from the ancient residential centre of San Piero. The ring road departs from the sports field and hugs Monte Capanne. Once you pass the mountain you'll find yourself in the area of the old quarries of the town, where remains of the worksites and fragments of partly worked stones are still visible.

After the quarries there is a fork in the road and from here, from the large monoliths, you have an excellent view of Sant'Ilario and the Tower of San Giovanni. Take the left path towards the Romanesque Church of San Giovanni which rises until it hits the Piane del Canale plain. Follow the wooded path past an old gated building. From here you can take the Pietra Murata path, but stop first and enjoy the stupendous view of western Elba and the sea as far a Pianosa, Montecristo and Giglio.
You might also be interested in