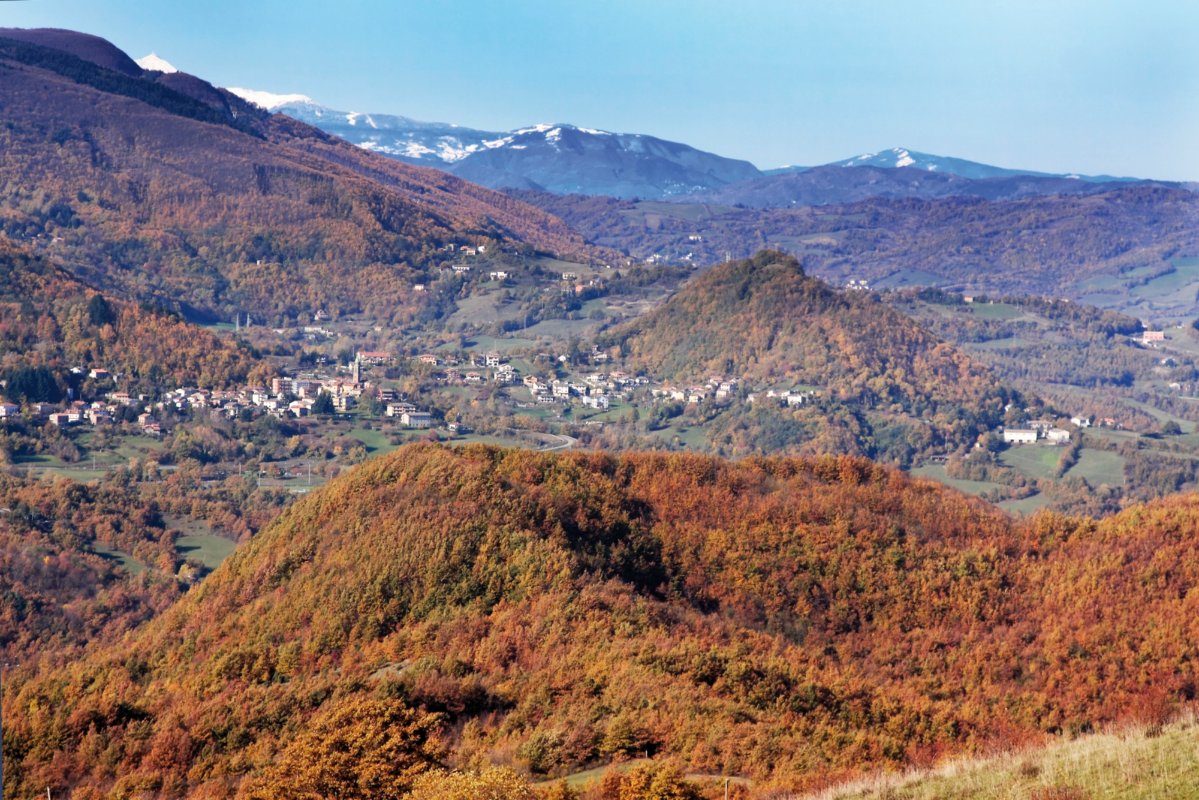 From Passo della Futa to Piana degli Ossi
The walk of the Legionari
This easy itinerary allows nature lovers to discover one of the most charming routes in the Flaminia Militare, the ancient Roman road that was built in 187 BC by the consul Caio Flaminio. The proposed route is definitely one of the richest routes from ancient times, and deserved to be discovered. Moreover, the beautiful oak woods are sure to please nature aficionados.
From the Futa Pass, on the n. 64 state road, take the provincial road on the left that leads to Bruscoli. Continue for 400 meters, passing the German cemetery, until you reach a road in the right adorned with signs saying: CAI, BO-FI, SOFT. Take the CAI n. 19 path here, and follow the CAI n. 19 signs throughout the itinerary. As you walk you will pass through thick woods, and after 2 kilometers, you will see the ancient Roman road called "Via Flaminia". Go staright along the path, until you reach the top of the Poggio Castelluccio (which is a bit off the path).
After 800 meters, you will reach an large open field surrounded by woods. On the left, there is a small semi-artificial lake that was built by the Roman soldiers that camped here. Continue along the path, which ascends and turns slightly to the right, until you reach a wood on a hill called Poggiaccio (here there will be a sign). This is the highest point of the itinerary. From Poggiaccio, the path descends and after 2 km, you will reach the Banditacce fields, in the area of "Passeggere". The path then circles an artificial lake, protected by a steel fence, and makes a sharp left turn toward the woods.
Following the CAI n. 19 path, after 1 km, you will reach field called Piana degli Ossi, where you will find ancient ruins where the Romans worked calcium. One of these stoves I covered by a wood structure. After a long break here, you can go back onto the CAI n. 19 path and return to your departure point.
You might also be interested in