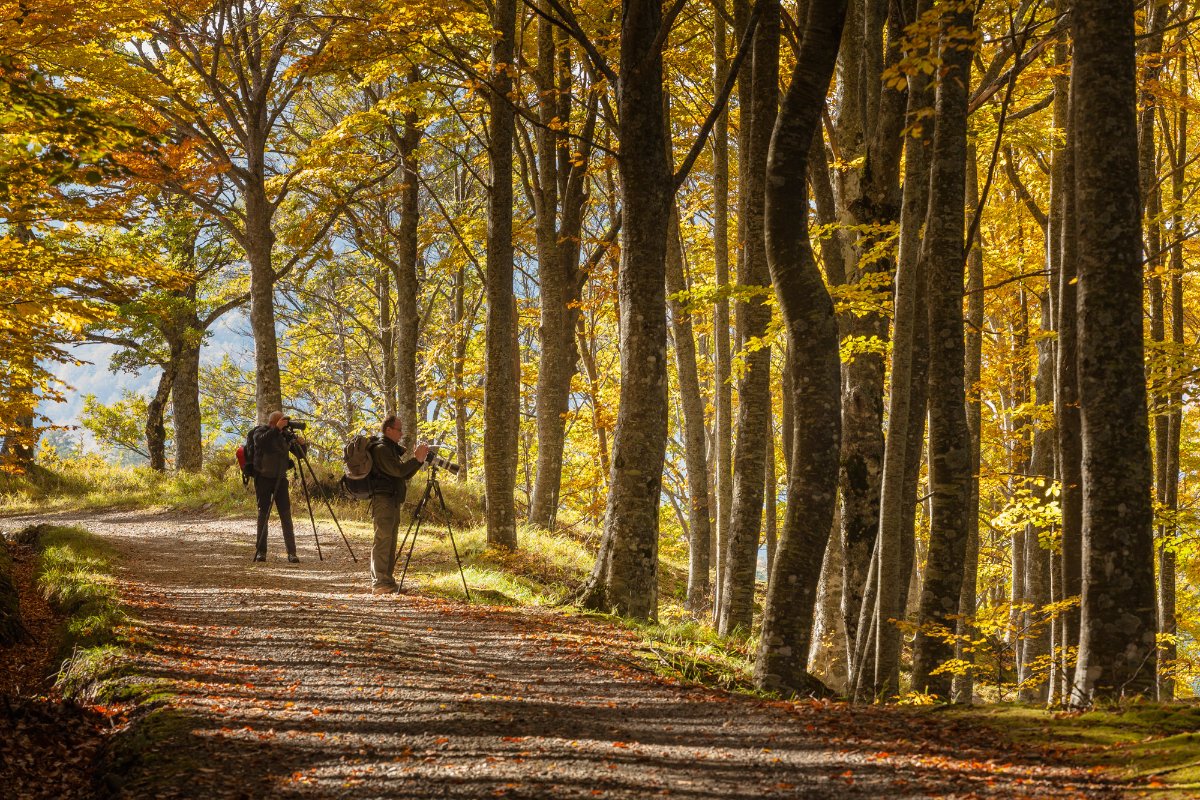 From Carducci country to the Val di Cornia
A pleasant itinerary for cyclists
Point of departure/arrival: Donoratico
Distance: 74km
Total climb: 870m
Altitude: min. 20 - max. 375
Road surface: asphalt
Difficulty: medium

N.B. An enjoyable itinerary featuring a series of medium-long rises, with no steep climbs or difficult descents. The road between Suvereto and Sassetta is particularly beautiful. SP329, especially the stretch between Castagneto and Monteverdi Marittimo, is a favourite with motor bikers on sunday mornings - sometimes a nuisance and danger for cyclists. A stop in the historic centre of Suvereto is worth considering.
Depart from the square in front of the railway station in
Donoratico
town centre, heading south towards San Vincenzo on the Old Aurelia (SP39). After 1.6km, leave the Old Aurelia, turning left (towards Castagneto Carducci) onto Via Accattapane, a long, gentle rise. After 4.5km the road joins the Bocca di Valle (SP329), which climbs 2.5km to Castagneto Carducci (8.7km). Beyond the village, the road skirts the cemetery, enters a wood, and winds towards Ponte d'Oro where a rise of about 2km to the Bocca di Valle pass begins (13.9km). At a very evident left bend, follow the signs for Monteverdi Marittimo, staying on SP329 and ignoring the turn off for Sassetta. A final uphill burst, and then an easy, pleasant ride up and down for about 9km to Monteverdi Marittimo (24km). Staying on the main road, start the lovely 3km descent to Canneto. At the bottom of the descent (a quick detour to the village of Canneto is recommended), turn right and follow the signs downhill for
Follonica
. After 4.5km of easy descent, carry on along 6km of fairly flat road through the Massera valley to a T-junction (37.5km) and turn left towards Suvereto. After about 2km, cross the bridge over the Cornia river and at the next intersection, turn right onto SR398. From here it is an easy ride to Suvereto (45.6km). After a visit to the historic centre, it is an easy ride up the beautiful road, which climbs constantly and gradually to Prata and Sassetta - at first through olive groves, and then entering woods of holm and cork oaks.
After a first undulating stretch, the road from Sassetta (59km) then joins the same SP329 taken at the start of the itinerary as it descends gently to Castagneto Carducci (66km) and Donoratico (73km) and the junction with the Old Aurelia (SP39) near Il Bambolo, where you turn left for the station square.
You might also be interested in