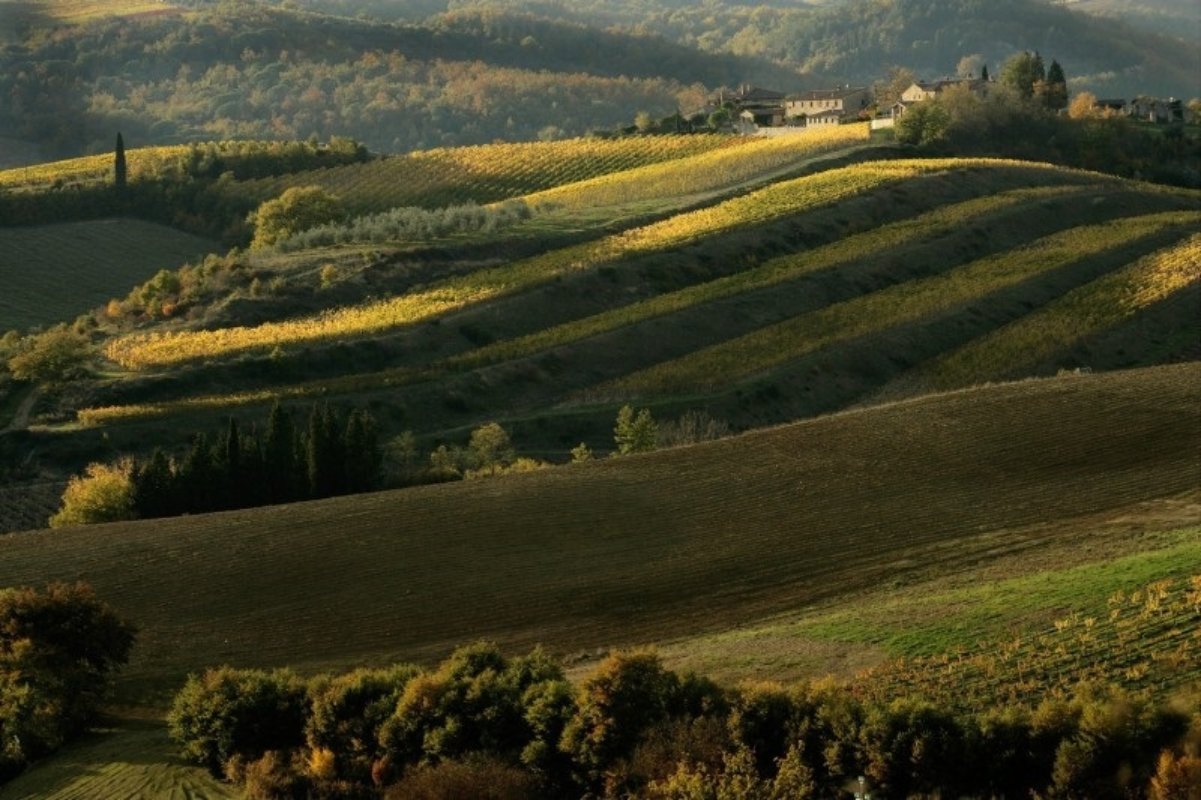 From Bucine to Castelnuovo Berardenga
An ancient link in nature of the Valdambra to rediscover the Francigena
The ancient Via Francigena, which runs through Tuscany from Pontremoli, intersects with the territory of Arezzo through a connection that begins in the town of Bucine. The route used to be a way to method to get closer to the Sigerico path in the Sienese lands.
The route begins in Badia a Ruoti, at the Abbey of San Pietro, of one of the most important Camaldolese abbeys in the province of Arezzo.
The path continues into the Valdambra, the valley watered by the river. From here the path leads into the Montebenichi, a picturesque village situated on a hilltop.
The village is considered unique since a "small castle", an integral part to the original defence system, dominates the square.  Points of interest in the town include the palace of the Stendardi family, the church dedicated to the Madonna del Conforto and the Parish of Santa Maria in Altaserra, considered one of the most beautiful and important churches in the whole area.   
The journey continues south of Montebenichi, where the path crosses a small brick church dedicated to St. Francis. A gravel road then leads up to Castelnuovo Berardegna, in the Province of Siena, known for its medieval villas and fortifications. From here, travellers join the official route of the Via Francigena to Rome.
Local interests: 
The area is rich with grand vineyards and olive groves and is part of the Associazione Nazionale Città del Vino (National Association of Wine Cities). Local products such as honey, fruit and vegetables, as well ask cold cuts, cheese and beef, have sealed the town's presence in the "Slow City" movement dedicated to "good living".
You might also be interested in