Explore the slopes of Monte Amiata by bike
A tour through the mountain's beautiful lanscape
This is not an especially long itinerary, but the altitude is constantly changing. You cycle on roads with little traffic, however, and the views are some of the most beautiful that the mountain offers anywhere.
First Stage
Towards Monte Amiata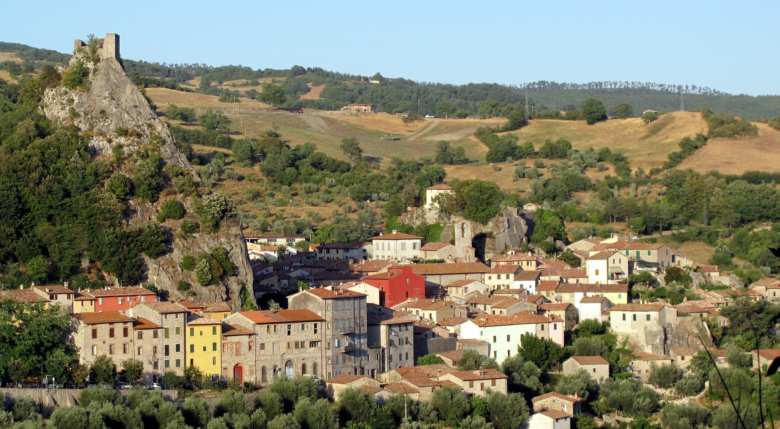 You start from Roccalbegna, and immediately come to a bridge over the river Albegna. From here, head uphill towards Triana, where the slope increases again, and continue towards Arcidosso, winding your way through the series of hairpin bends which lead to a mountain pass (900 meters above sea level). Once past the pass, you cycle on without difficulty towards Aiole (16.8 km) where the road descends with some slow bends until Arcidosso (20). From here, follow signs for Cinigiano.
Second Stage
A view over the Val d'Orcia and Amiata area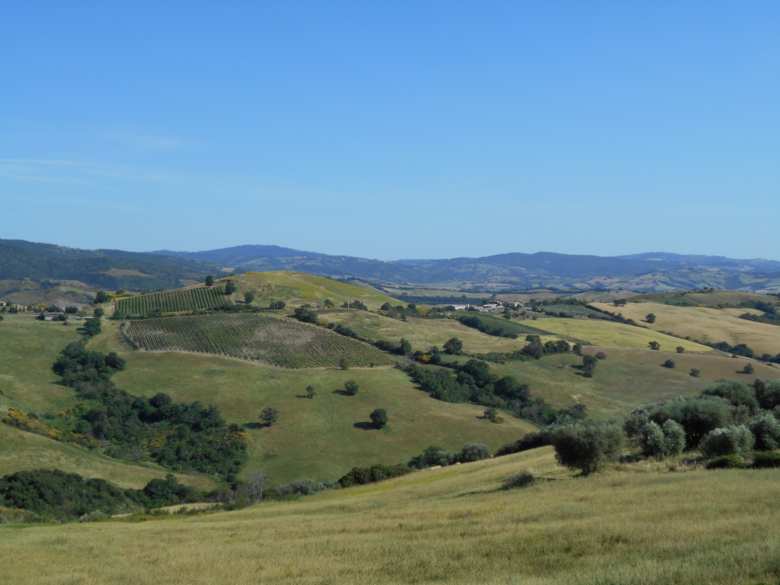 Look out for the Coop supermarket, where you keep to the left and follow the S.P. 7 up a gentle slope. After around 2km the road drops sharply, ending in the bridge over the river Zancona (1.9 km). Head uphill once more until the junction for Salaiola: continue towards Grosseto for 2.5 km until you reach Monticello Amiata (29.8). From this village, which grants you a view of Monte Amiata and the Val d'Orcia, follow signs for Cinigiano and Paganico along the S.P. 7. After exactly 3km downhill, leave the S.P. 7 and bear left on the S.P. 55, in the direction of Vallerona and Stribugliano.
Third Stage
The small, historic hilltowns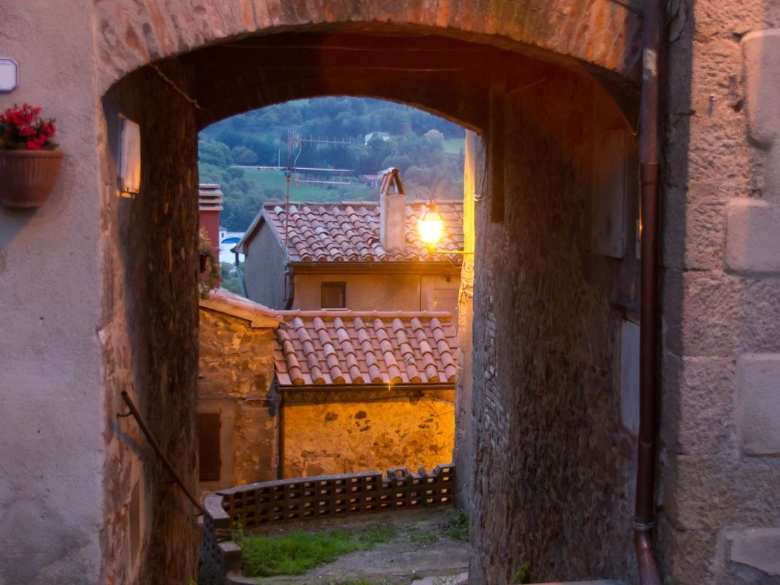 After 1.6km you will reach the small town of Castiglioncello Bandini (34.5), after which you climb again for roughly 3.5 km before arriving in Stribugliano (38). Go through the town and downhill for a kilometer or so, before another ascent of 1km. A further 6km along the S.P.24 you reach a T-junction, whereupon you turn left towards Vallerona and Roccalbegna, going uphill until Santa Caterina (50.6). At the next T-junction turn left on the S.P. 160 towards Arcidosso and start the beautiful downhill stretch until Roccalbegna (54).
You might also be interested in