Etruscan towns in the upper Maremma: Lago dell'Accesa, Roselle and Vetulonia
An itinerary through the history and nature, from Massa Marittima to Grosseto
Archeology and nature are the two strengths of this itinerary. Along the way, there are three immensely important archeological sites: the Lago dell'Accesa Archaeological Park and the ancient cities of Roselle and Vetulonia, both of Etruscan origin and each one situated on the sides of a large lagoon called Lago Prile by the Romans, later known as Lago di Castiglione.
You might also be interested in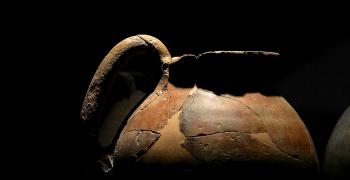 trip_origin
Learn more
Etruscans
Mistery, history and arts: exploring Tuscany in the footsteps of the Etruscans means getting in touch with an ancient, fascinating and enigmatic
continue...