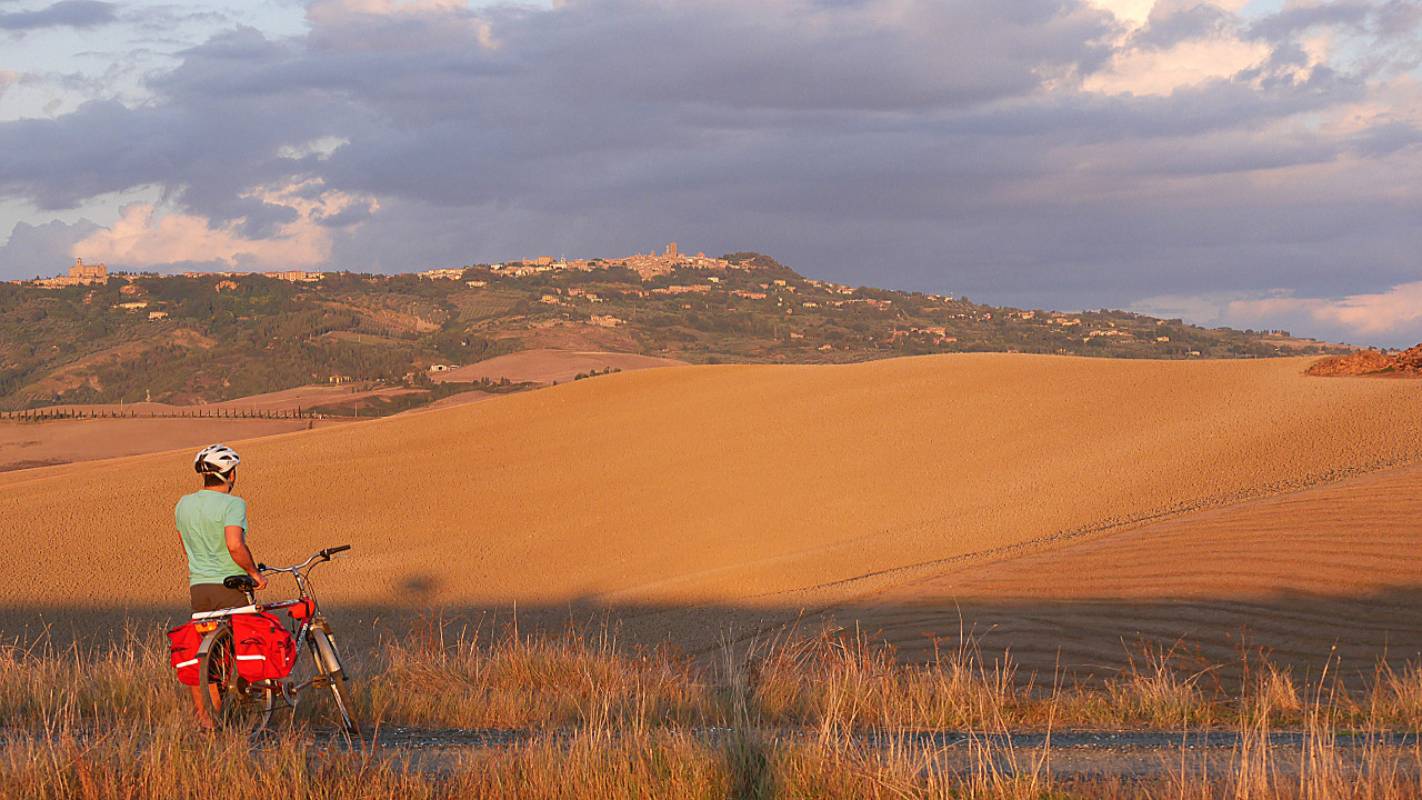 Follow in the footsteps of the Etruscans - from Volterra to Populonia by bike
Through the Val di Cornia area in the footsteps of the ancient Etruscans
This route shows us the variety to be found in the Tuscan landscape. The road takes in breath-taking views, hidden villages, and enchanted woods.
First leg
Alabaster stone in Volterra
We start at Volterra, a city that overlooks the Val di Cecina and Valdera. The beauty of Volterra lies in its stone. Dating back to the Etruscans, the city boasts Medieval walls and is surrounded by a craggy and rocky landscape that's prone to landslides and gives the area an otherwordly feel. The stone of Volterra is white alabaster; almost transparent, it's carved, worked, modelled, and polished by the hands of local artisans. From Etruscan cinerary urns to the modern sculptures of craftsmen and artists, alabaster can be seen all over the city and is a symbol of the ancient origins of this place.
Second leg
Towards the Devil's Valley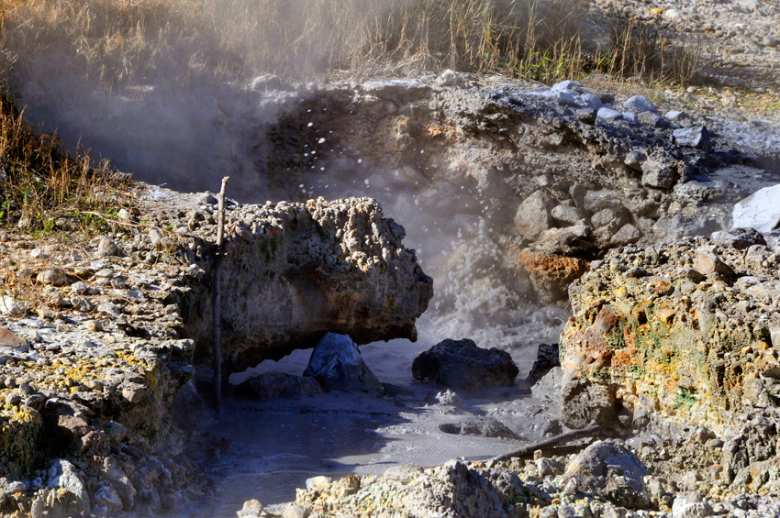 Due to its geothermic properties, the ancient, immutable, and intact landscape of the Val di Cecina suddenly looks cosmic when travelling through the Colline Metallifere. Here and there, you might spot sulphuric steam floating into the white sky of Larderello and the Valle del Diavolo.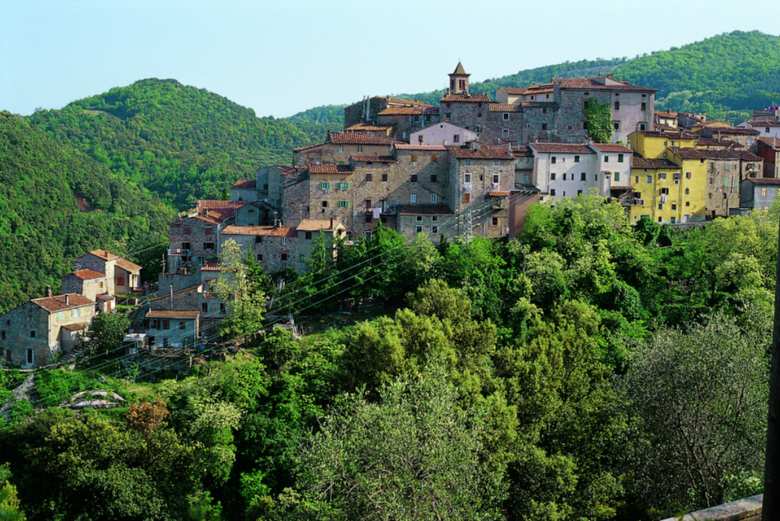 Sassetta is a small village surrounded by oak and chestnut forests. The lush green foliage contrasts beautifully with the warm tones of the stone of the village. It was home to an important castle of the Pisan Republic that was then demolished in 1503 after the Florentine conquest. In 1516 the original Lords of the village, the Pisanis Orlandi of Sassetta, were exiled.
Fourth leg
Campiglia Marittima
Fifth leg
A glimpse of the Etruscan coast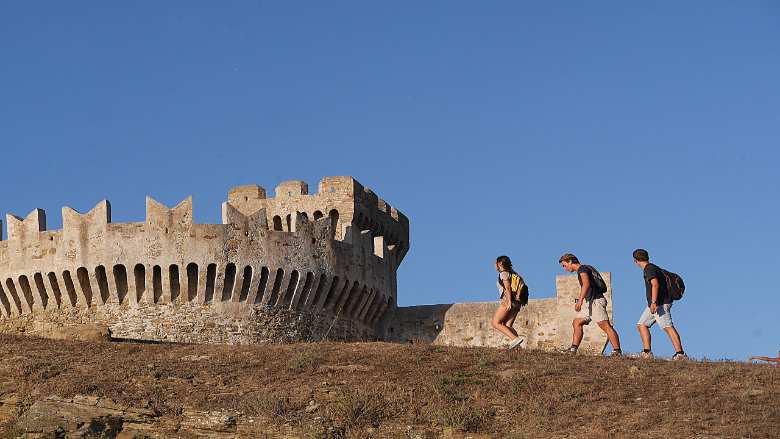 This area is ecologically diverse and provides some great opportunities for outdoor excursions and activities. Piazza Bovio in Piombino, the stretch of coast between Cala Moresca and Populonia, Baratti, the road from Sassetta to Suvereto and the Fortress of San Silvestro are all places of spectacular beauty not to be missed.
From Cala Moresca to the acropolis of Populonia, passing Buca delle Fate beach you get a real sense of the Etruscan presence in the area due to the Hypogean tombs that line the path to the coast. The round shape of these tombs means they were called buche delle fate, or "fairy holes", by woodcutters and loggers who lived in the local area and believed that the cavities were home to supernatural beings.
You might also be interested in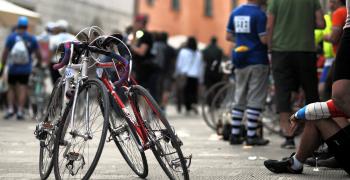 directions_bike
Learn more
Cycling
Cycling is the best way to delve deep into the soul of a territory. It allows you to reach the most beautiful places by taking the less-travelled
continue...