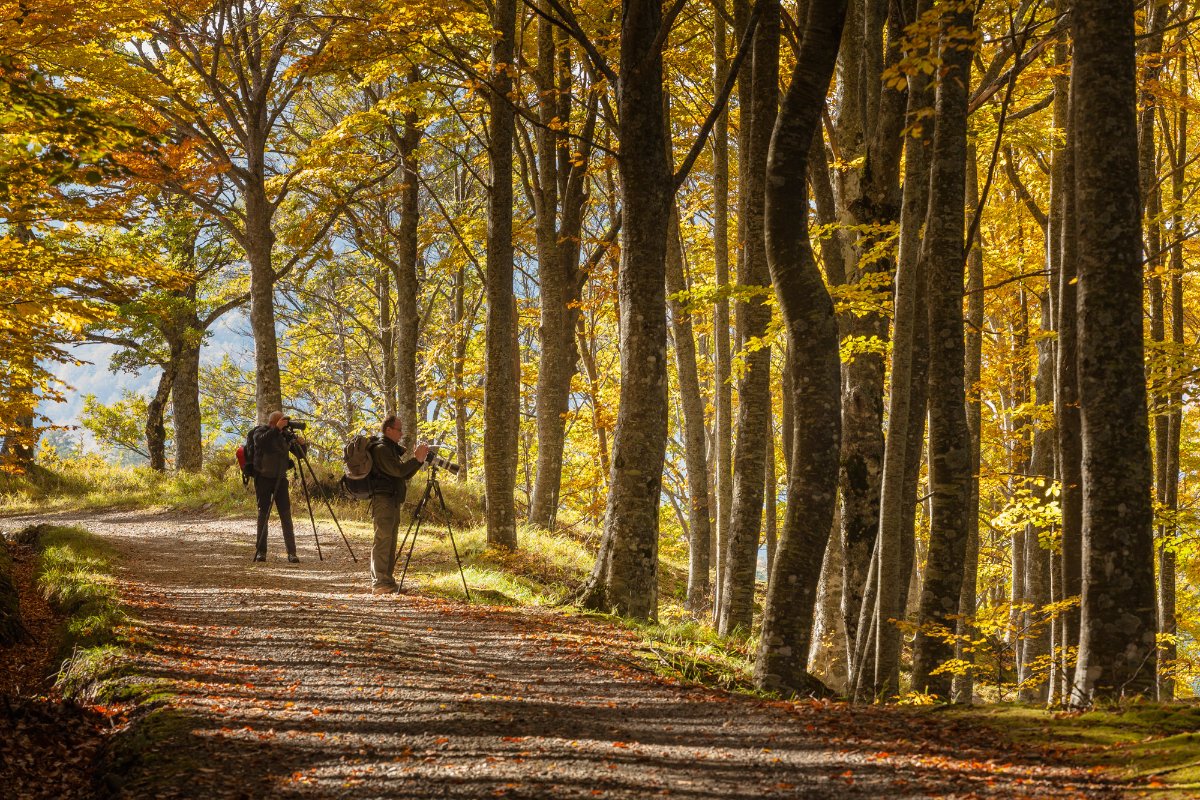 Discover the countryside around Siena
An ocean of rolling landscapes
A journey through the Siena countryside must be undertaken with the same spirit of those who embarked on the journey of the Grand Tour. The terrain is as wavy as an ocean, and for centuries it has been considered Siena's barnyard, scattered with farms, in which farmers have protected and preserved the beauty of the countryside.

The noble vineyards of the Brunello, and the scent of the white truffle of San Giovanni d'Asso are enough to justify a weekend getaway into this region full of sensations. Venturing on historic walks like the Lauretana, the via of Rapolano and the white road of Monte Sante Marie, one can reach the Abbey of Monte Oliveto Maggiore, the most important monastic complex in all of Siena. A mandatory excursion to the spas of Rapolano should be made if one is to reach San Giovanni d'Asso, the kingdom of the white truffle. 
Not to be missed!
The forest of the Ragnaia is the open-air studio of American artist Sheppard Craige, long time resident at San Giovanni d'Asso. It consists of a park envisioned to stimulate the curiosity of the voyager and to allow him or her to be transported by the beauty of the place. The romantic English-style garden is the perfect starting point to a journey guiding us through to modernity. Don't miss the chance to tour the cellars selected purposefully by the Brunello Consortium, offering wine tastings.
Information and useful advice:

We suggest packing a bathing suit and swim cap for a lovely visit to some of the most enchanting spas in all of Italy. It is suggested to dress appropriately in the winter months, which can get quite cold in this region of Tuscany, especially if one travels by motorcycle. Pack a notebook and you will be set to travel like a true intellectual, ready to discover new sceneries and enchanting sensations. We recommend a casual or sporty look for every season, as it is unlikely that you will happen upon a formal occasion. One can purchase Brunello wine sold in bulk at more reasonable prices, offered in most cellars in the area.

Length of the journey - 75 km, an ideal weekend
Mode of transport - car, motorcycle
Special events – in November, the truffle festival at San Giovanni d'Asso

 
You might also be interested in
Terre di Siena
The Siena area (known as the "Terre di Siena" in Italian) is the scenic countryside surrounding Siena, which continues to entice travellers with its beauty just like the times of the Grand Tour. ...
Scopri Terre di Sienakeyboard_backspace