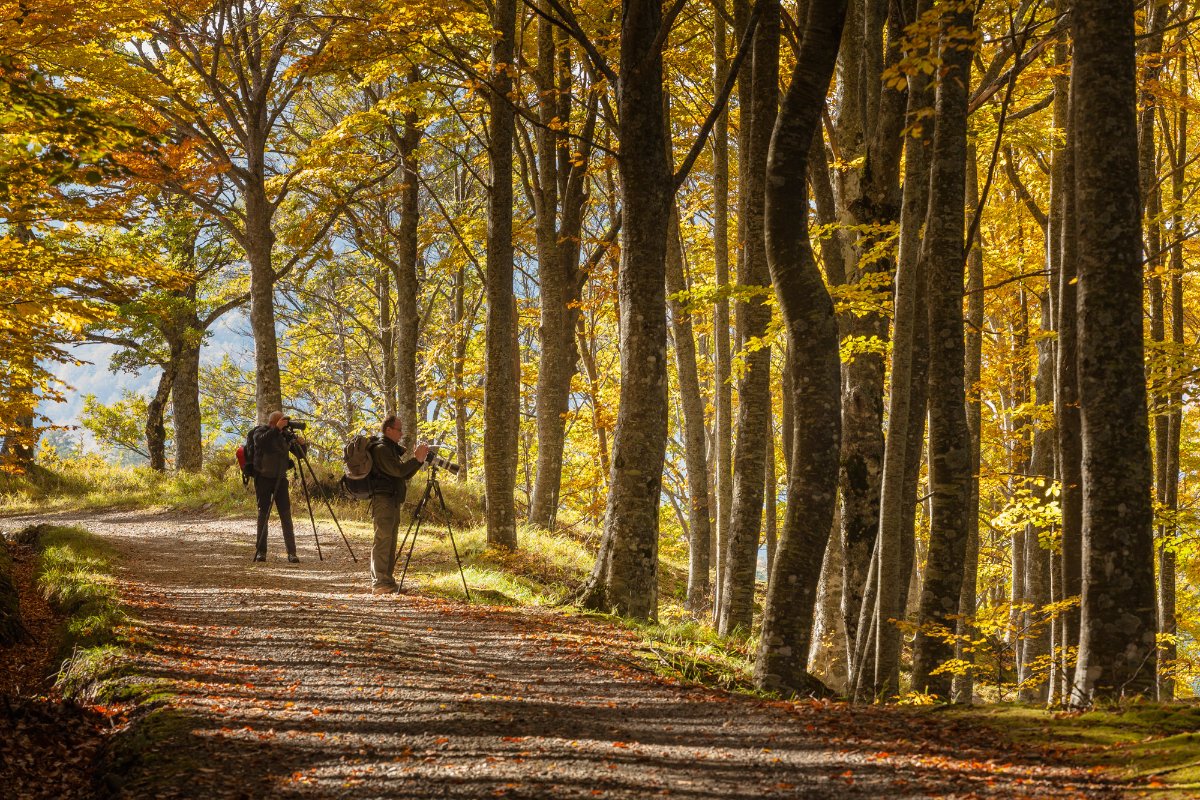 Cycling through rural Sansepolcro
A route through nature for mountain bike enthusiasts
Enjoy the peaceful beauty of the countryside of Sansepolcro by bike.
Departure/arrival:
Sansepolcro
Distance:
37km
Duration:
3.5-4.5 hours
Type of road:
dirt track, asphalt, hills
Type of bike:
mountain bike
Type of route:
hills/mountain bike
Take the Tiberina 3Bis road towards
Pieve S. Stefano
, and after around two kilometers from the historical centre you will come to a roundabout. Turn right towards Rimini. From here the asphalt road heads uphill, and the distances from
Sansepolcro
are marked with small signs. After 3km of gentle uphill, the road becomes flat and then heads downhill (5.5km). Here you will see a detour track on the right with signs to
Acquitrina
.
Continue along the mostly flat asphalt road and you will get to
Aboca Erbe
and then the
Osteria di Aboca
. Continue further still and the road starts to climb, reaching
Passo di Viamaggio
. Veer off before, but continue to climb for several kilometres. Take the road on the left to
Castelnuovo
(see map 2), and continue uphill (15km).
Pass the two 'camel humps' and the
Passo della Traforata
, and take the road on the right with a large wooden gate and an orange sign. Head uphill from here.
After the gate the road heads steeply uphill, quite bumpy and rocky, until you reach 1,000 metres above sea level. From here the track is hilly, and goes through beautiful woods and green meadows which can at times be muddy and challenging, but it is a peaceful area in which it is easier to spot wild animals than people. Continue to
Pian della Capanna
, at 1,062 meters above sea level, where you can have a picnic or barbecue, and there is a water fountain.
Continue along the road, which will have flattened out by now, until 
Casa della Spinella
, where you can choose to go downhill. If you continue straight, you will start to head uphill once more for about 100 metres, followed by a downhill track through the forest. At the end there is a fork in the road: take the left hand road towards
Germagnano
.
After only one kilometer a steep descent will take you back to asphalt road, with gradients ranging from 15 to 20 percent. After a bend veer to the right to return to
Sansepolcro
.
From here, head fast downhill. Just after the bridge you will see a fountain, your last chance for a drink before you get back to
Sansepolcro
, after 4km, some climbs and many downhills. At the junction turn left to
Monte Casale
, and from here the road will take you directly to
Sansepolcro
. 
You might also be interested in