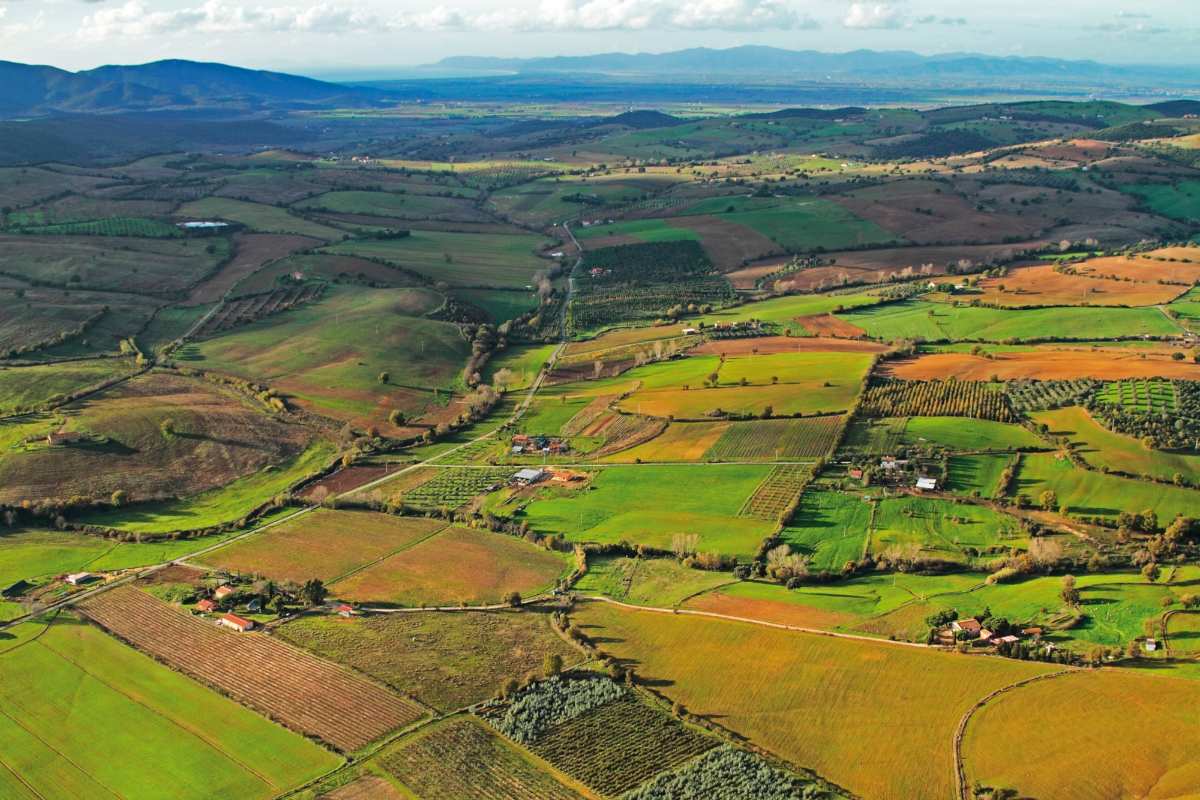 Cycling the routes of champions in the Maremma 
A challenging itinerary for sport and nature enthusiasts
If you want to explore the Maremma on two wheels, follow the Granfondo Massimiliano Lelli, known as the GR6. The itinerary is known for both its length (almost 170 km) and altitude. While the road is never too steep, it's often very hilly. You can complete the route in two stages, or even three, for those who want to take things slow.
The route starts in Manciano on the SR74 in the direction of Pitigliano, heading downhill until the bridge over the River Fiora, from where the road moves back uphill until you reach Pitigliano, about 6.5 km after Santa Maria delle Grazie. After this cliff-side town, continue downhill for 1.2 km, then uphill again for 800 metres. Here, leave the SR74 and hop onto the SP4 towards Sorano, which you will reach after about 9 km along an easy road. From the centre of Sorano, take the SP22 downhill.
After crossing the bridge, climb up the SP22 for around 2 km. When you come to the plateau, you'll start back downhill in the direction to Sovana(note: the last 2 km are quite steep). After Sovana, head towards San Martino sul Fiora, passing by an archeological area with the tombs of Ildebranda and Cavone, dating to the Etruscan era. After about 7 km, and after taking the bridge over the River Fiora, this is where you will start the uphill road to San Martino sul Fiora. Continue to Catabbio(ignore the exit on the right to Semproniano) and take the SP10 "Follonata" toward Capanne, which then descends to Saturnia.
After passing the crossroads to Saturniaand its spas, go uphill on the SP10 until you come to the SP159 near Montemerano. Turn right down to the bridge over the River Albegna, where the gradual and beautiful hill up to Scansano begins. From the centre of the town, move downhill along the SP160, which passes through Peretabefore arriving in Magliano in Toscana.
From here, take the SP94 "Sant'Andrea," which heads gently downhill to another bridge over the Albegnaand merges with the SR74: at the crossroads, turn right. You'll come to the town of Marsiliana after 400 metres, at which point you should leave the SP74 and hop onto the SP63 "Capalbio" The first 3 km are hilly, but then the road flattens out. After some more hills, an uphill stretch will take you to the town of Capalbio.

At the T in the road, turn left onto the SP75 "Pescia Fiorentina," which passes the cemetery. After 3 km, leave the SP75 and onto the SP101 "Sgrilla" on the left, towards Vallerana and Manciano. After 9 km, you'll come to Vallerana, and after few more kilometres, at the junction, keep right on the SP101 until La Sgrilla. Here, turn right to get back on the SR74, heading uphill for 9 km until you return to Manciano.
You might also be interested in