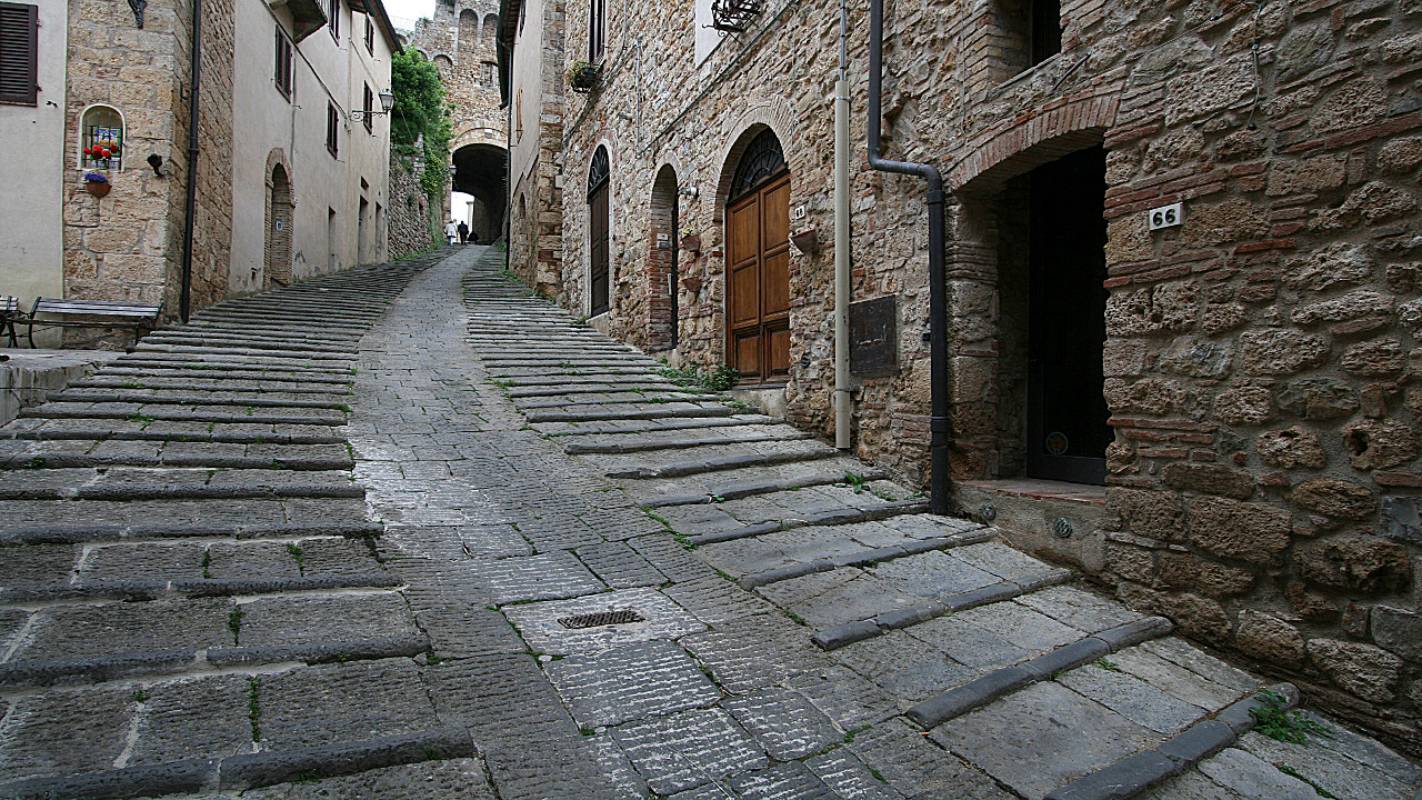 Cycling from Monterotondo Marittimo to Vetulonia
This itinerary winds through the best of the Maremma
Forests, springs, isolated villages, country roads and the vapours of a warm-hearted land. If you want to experience this part of Tuscany, hop on your bike and depart from the very centre of the Metalliferous Hills, heading towards the Maremma coast.
The itinerary starts in Monterotondo Marittimo, an authentic village and a small jewel of a territory deeply connected to geothermal energy, with natural gases seeping up from below ground in this area. After reaching Massa Marittima, the journey continues to Lago dell'Accesa, an oasis of peace that in Etruscan era, between the 7th and 6th centuries BCE, was home to a necropolis and a village of houses with foundations, half-timbered walls and tiled roofs.
During the ride, you'll come across the villages of Scarlino and Gavorrano, Castiglione della Pescaia and the Diaccia Botrona marshland.
The itinerary ends in Vetulonia, one of the most important Etruscan capitals and which dominated the Lacus Prilis, a saltwater lake that stretched to Roselle, establishing a link to the sea.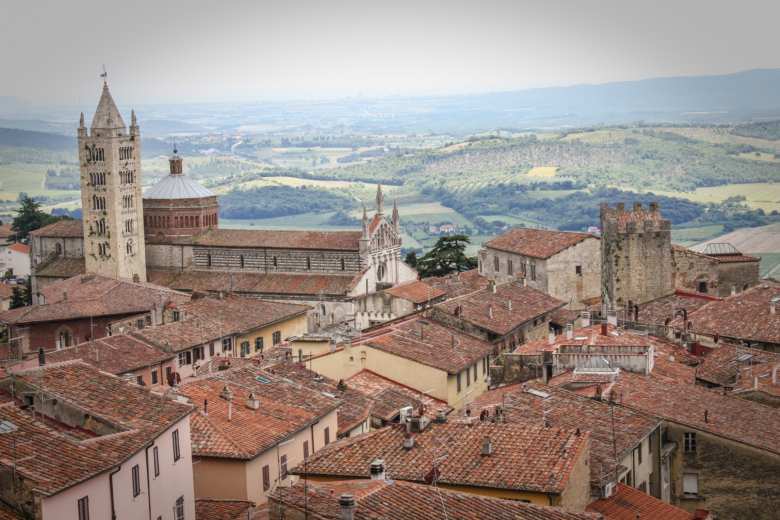 From the Metalliferous Hills, the ride immediately starts with a nice, long descent that connects Monterotondo Marittimo to the Val di Cornia, proceeding calmly to Montioni.
At the next junction, turn left onto the spectacular "Marsiliana" provincial road, boasting continuous ups and downs through a spectacularly scenic part of the Maremma. The climb to Massa Marittima isn't too long (about 4 km) but it requires some ability. Massa Marittima, the port to the Maremma, deserves a longer stop, where you can admire its cathedral and town hall and get lost exploring the town's quaint streets.
From the town centre, continue down the descending Massa Marittima - Accesa "Strada Comunale," passing through Capanne and La Pesta, to reach Lago dell'Accesa. The descent toward Valpiana, Cura Nuova and Scarlino Scalo (a deviation to Scarlino is possible here) is quite enjoyable. From there, continue towards Puntone and its tourist port.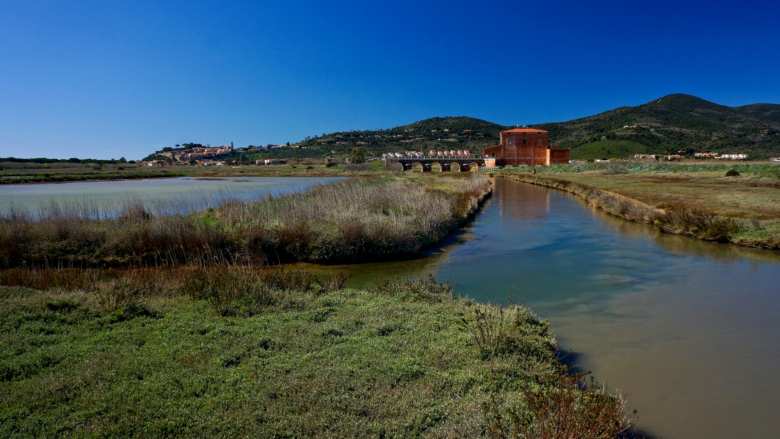 This is where the beautiful coastal road begins, passing by Cala Violina before returning to Pian d'Alma and later towards Castiglione della Pescaia. Now head back inland, skirting the Diaccia Botrona Nature Reserve up to Ponti di Badia, where you'll take a left onto a road that winds through the greenery, passing by the Mulino dell'Ampio before swinging to the right as it climbs up to the town of Vetulonia.
In the Etruscan tombs in Vetulonia, objects were discovered that attest to the civilization's contact with Sardinia and central Europe. The imposing cyclopean Mura dell'Arce and the extraordinary necropolis, with the monumental Pietrera and Diavolino tombs, stand as a testament to the silent passage of time, 2,700 years to be exact, revealing the strong and hospitable character of a free-spirited Tuscany.
You might also be interested in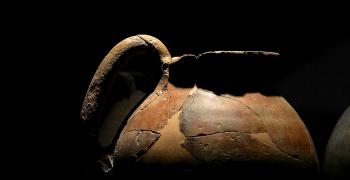 trip_origin
Learn more
Etruscans
Mistery, history and arts: exploring Tuscany in the footsteps of the Etruscans means getting in touch with an ancient, fascinating and enigmatic
continue...