Cycling in the Mugello: the Sambuca Pass
A challenging bike route through the mountains of the Apennines
The Sambuca Pass is probably the 'prince' of climbs in the Mugello. Without taking anything away from the other climbs and mountain passes, any conqueror of the Apennines must climb the Sambuca Pass, near Palazzuolo sul Senio, at least once! It is the highest roadways among the top ten of the Apennines (some of which reach over 1000 metres above sea level), together with the Giogo Pass. Although it has the most difficult incline, at 5.8 percent on average, but it is definitely he most spectacular.
The itinerary starts in the beautiful town of Palazzuolo sul Senio. Once you pass the river (of the same name as the town), the road is flat for about one kilometre. When you arrive in the town of Quadalto, the road begins to rise slightly, but it is from the Sanctuary of the Madonna dell Nevi (at 1.6 km) that the road really begins to climb. For the next nine kilometres, excursionists will some trajectories that are flat, with an inclination of more than 600 metres in some points. Initially, the road continues almost straight with constant climbs.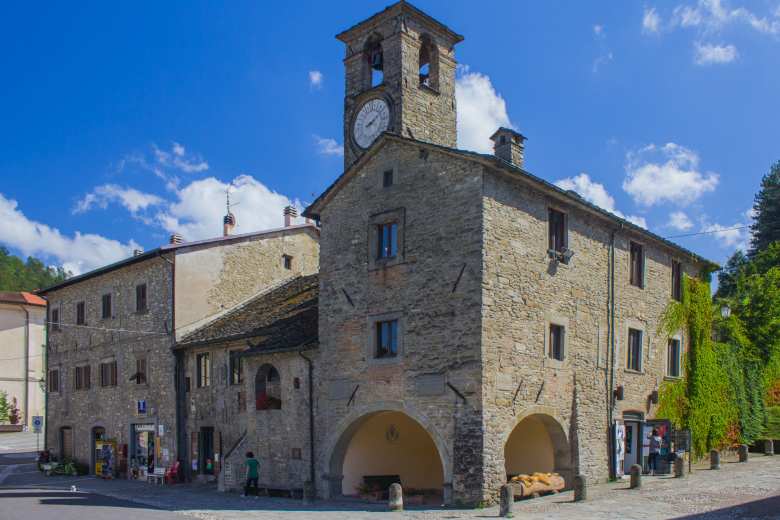 At the 3.7km mark, a series of hairpin bends and one uphill trajectory that is rather difficult to endure (with an inclination that reaches 10 percent.) At the halfway mark (at about 5.7km, called Maestà delle valli, at 749 mslm) the scenery opens up to a great view on the Fosso dell'Aghezzola and Lozzole valleys. The slopes do not change very much and this part of the excursion is difficult. Go back to the hairpin bends and pedal past large rock formations until reaching the 9.8 km mark. Here, you'll find a large crucifix in a rock and get a great view of the Apennines, in the direction of the Romagna region.

At this point, the most of the trek is over, however the final 900 meters are not flat. At the 10.7 km mark, there is a road sign that indicates the Sambuca Pass (1061 metres mslm). To make your way back to the start point, you can continue to the Colla Pass and from here, at Marradi, and rise again to the Valico Carnevale; from here, follow the directions to Palazzuolo sul Senio (45 km). Otherwise, head downhill to Prato all'Albero, following signs for Borgo San Lorenzo, Scarperia, Passo del Giogo and Firenzuola (a total of around 95 km).
You might also be interested in