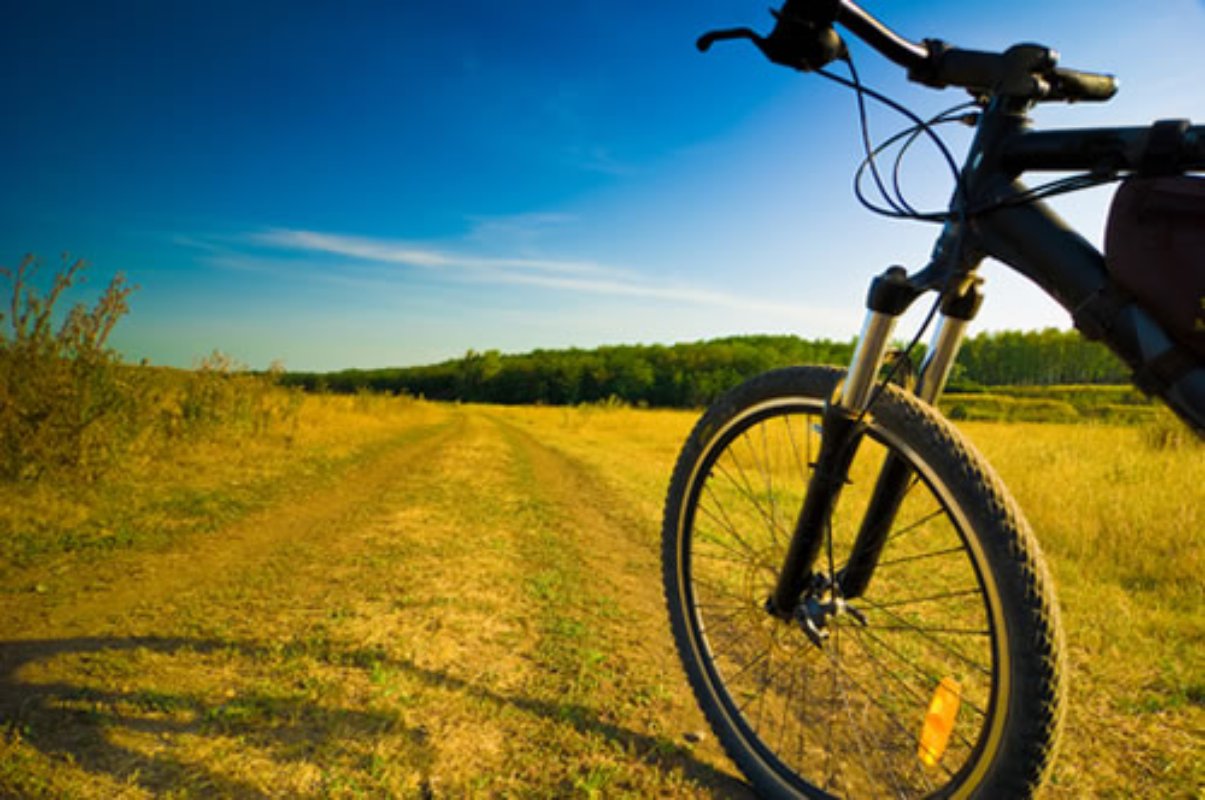 Cycling in the Merse Valley
Exploring Etruscan history and nature by bike
Starting from the car park at the foot of
Murlo
castle
head downhill on an asphalt road towards the village of
Miniere di Murlo
(2km). From here continue along a dirt track to a crossroad (2,5km), and turn left, heading downhill towards a wooden bar which marks the beginning of the 'Old Mining Railway' trail. The path is never steeper than 4%, and runs along a narrow gorge formed by the
Crevole river
. It is surrounded by beautiful flora and fauna, with resting points and landslide protection (due to recent landslides you may have to proceed on foot at some points).
At the end of the path and after passing the old mill of Befa and fording the river, you will get to the small
village of La Befa
(6km). Back on asphalt again, turn left and after 300m the road returns to gravel. From here the hardest uphill climb of the route begins, and continues until the junction with the SP 34/c-d 'Murlo' road (9km). At this point the Merse Valley has few trees as we approach the Crete Senesi: on the right the profile of
Montalcino
is clearly visible.
At the junction, which is marked by huge cypress trees, follow signs for Buonconvento/Bibbiano, crossing the junction for the fortress of
Castelnuovo Tancredi
, and you will arrive in
Bibbiano
. From here you should turn left towards
Buonconvento
on the SP 34/c 'Murlo' road. Head downhill, and after 1.4km, at the bottom of the hill, turn left again onto a dirt road. Continue along this track to
La Piana
, which crosses part of the Eroica route: the first 4km are flat, then there is a gentle hill of 1.5km before you rejoin the SP 34/c-d road, where you should turn right towards Murlo. After 4km you will be back where you started.
ITINERARY
Departure and arrival:
 Murlo 
Level of difficulty: 
medium
Distance:
 22,5 Km
Difference in altitude:
 300 m 
Type of road: 
mixed
Type of bike:
all terrain, road bike
type of cyclist:
 amateur cyclists and tourists
Note:
 the route is not challenging apart from the hill from 
La Befa
 to the SP 34/c-d road. The route alternates between asphalt roads and gravel tracks; the path near the old railway is at times quite narrow. La Befa is the only place where the 
Merse Valley
 touches the railway. One train a day stops at the station on the Siena-Grosseto line.
You might also be interested in