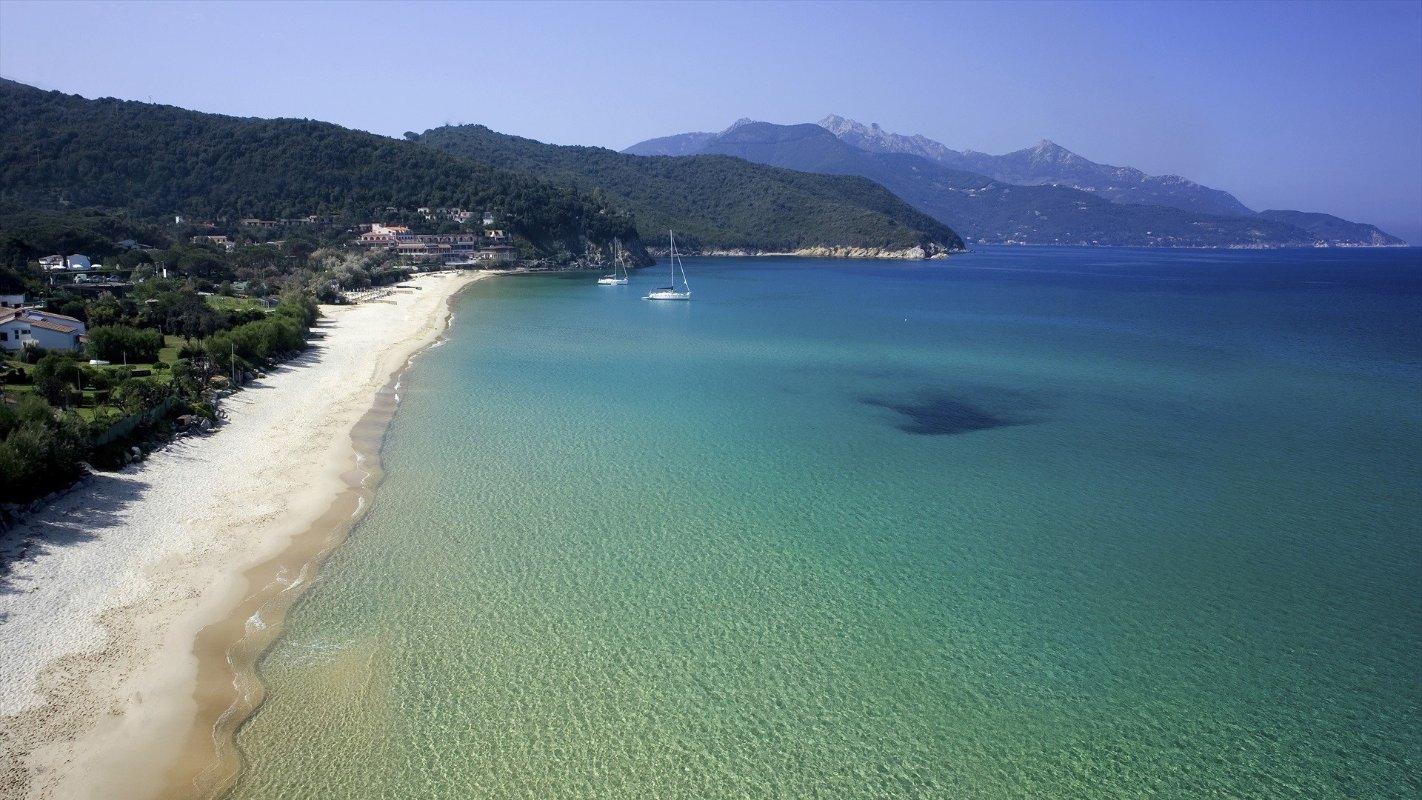 Cycling along Elba's coastline
Beautiful views over the Tuscan sea
A fairly difficult route that passes through some of the most famous and beautiful places on the island of Elba: Rio Marina, Cavo and Rio nell'Elba. Perfect for those who love the outdoors and beautiful countryside.


Point of departure and arrival:
Rio Marina
Distance:
21 km
Total climb:
around 360 m
Altitude:
min. 2 – max. 235
Road surface:
asphalt
Difficulty:
medium
This route is not technically difficult as it runs along the coast. However, the first stretch (4 km) is fairly undulating, and the 'della Parata' climb between
Cavo
and
Rio nell'Elba
, while not too steep, lasts for 7 km.
From
Rio Marina
take the coastal road towards
Cavo
. Shortly after, the road turns inland and slightly uphill. After 1.5 km it heads downhill towards
Rio Albano
, and then uphill once more (0.6 km) to
Cala del Telegrafo
before descending slowly to
Cavo
, where you can restore your energy with a snack and a drink.
From here, the most challenging part of the route begins – the beautiful 'della Parata' road, a fairly easy uphill stretch which lasts for around 7km and reaches heights of 242 metres above sea level at the Parata pass (between
Monte Serra
on the right and the
Tower of Giove
on the left).
From the pass, follow the road downhill for 3 km to
Rio nell'Elba
. It is worth visiting the town quickly before tackling the final part of the route. From here, head downhill for 2.5 km until
Rio Marina
.
Download the route map

You might also be interested in