Cycle paths in Prato: countryside and towns
Bike rides in nature near the textile city
Starting off from Prato we head into nature at its greenest and most authentic. Cycling along the route we discover scenic and historical gems in an unparalleled land. Parks, streams and old villas are waiting for us.
Following the old rural tracks, our route, in the main along dirt trails, runs almost entirely beside the Bardena torrent. The views look out over vast expanses of the countryside surrounding Prato.

On leaving the banks of the Bardena, riding through Tavola, the route leads to the Cascine di Tavola Park. This park dates back to the second half of the fifteenth century and was ideated by Lorenzo the Magnificent, who had the swampland turned into a large farm capable of feeding the whole of Florence.

The park is now home to the headquarters of Slow Food Arcigola, a top golf course, horse breeders and stables.
You might also be interested in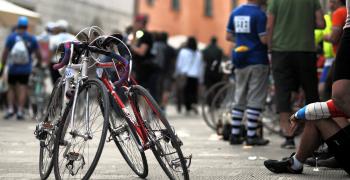 directions_bike
Learn more
Cycling
Cycling is the best way to delve deep into the soul of a territory. It allows you to reach the most beautiful places by taking the less-travelled
continue...