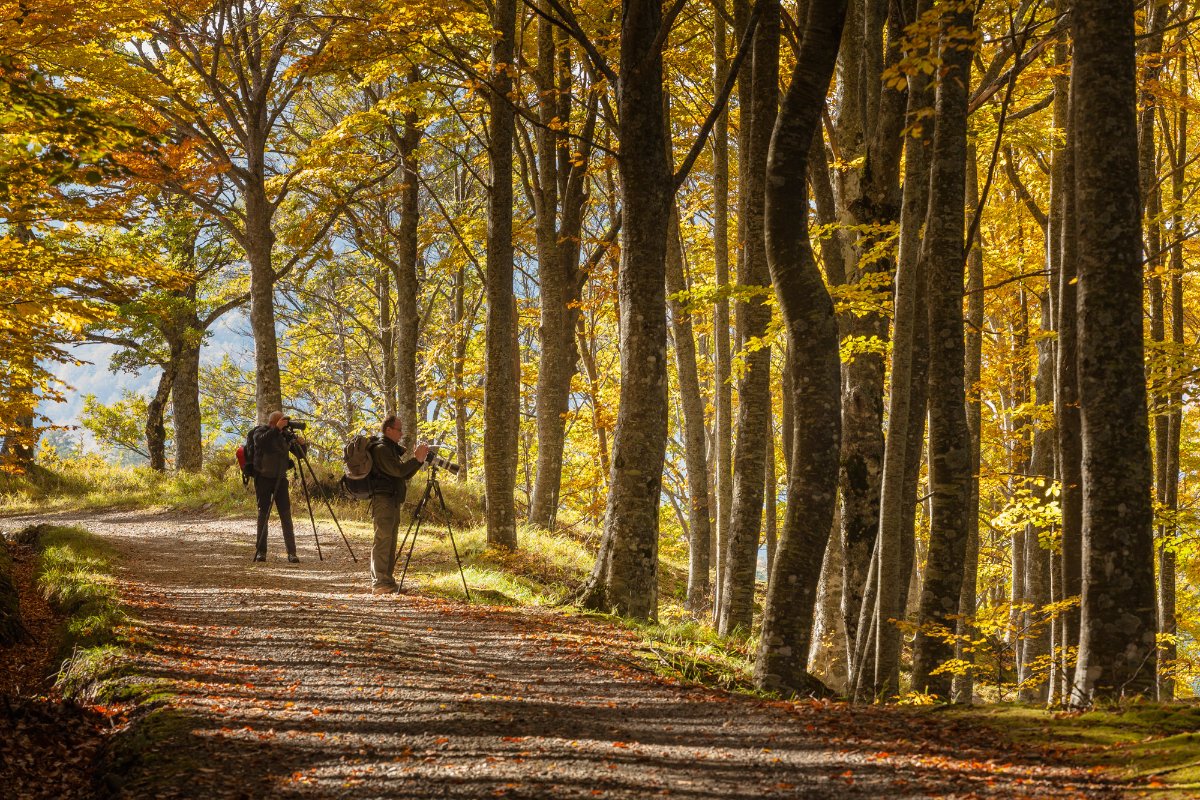 Cycle path of the "Reclaimed Land"
Cycling along the Master Canal of the Chiana area
This broad valley is much loved by cyclists and sports enthusiasts. This area is a sort of 'bridge' connecting Arezzo, Siena and Umbria that travels along the Canale Maestro della Chiana. It is a true journey through time and nature: you can pedal right through the heart of the Etruscan world, across a myriad of waterways, and through a land that has for centuries been shaped by the strength of nature and by the hands of man.

The hydraulic engineers of the Tuscan Grand Duke Leopoldo were the brains behind an impressive work of reclaiming the wetlands of the area. The work done completely turned this area into an important agricultural centre. Even today, its local economy is intimately tied to local produce, which you can observe by cycling through the roads marked by the production of cheese and fruit, olive oil and wine. Between Arezzo and Chiusi, there are multiple ways of entering into the heart of this beautiful area: an area that must be appreciated and experienced. Cycling through it allows visitors to get a better idea of its history and its art. Let yourself be tempted by the wonders of these lands, which, apart from how they are usually considered, have their own specific smell, a perfume that attests to their true authenticity.

The Canale Maestro della Chiana
The Canale Maestro della Chiana's cycle and pedestrian path which joins Arezzo to Chiusi is about 62km long, and is equipped and protected for those who wish to travel slowly, either by bike or on foot. The ancient road used for both canal and lock maintenance is, in fact, a natural track without any height or level differences, making it particularly suitable for family sporting tourism. It can be ideally combined with the railway line that serves the Val di Chiana, between Arezzo and Chiusi.

Apart from its history and its landscape, this cycle path, which crosses the Val di Chiana, is characterized by its important tourist identity because it is an area that can be fully used and enjoyed. This is frequently the case of other The 'Callone' at 'Valiano' European cycle paths, made for those who wish to travel slowly, using their bicycles as a means of getting to better know the area. Its flat land makes it an ideal place to cycle for families with children. In other words, the well-known hills and mountains of Tuscany that usually calls for legs used to altitude changes, opens out and becomes a friend even to those cyclists who are not athletically trained. The Canale Maestro della Chiana's cycle and pedestrian path acts is also a way of coming into close contact with the locals and their homelands, who can tell you all about their area, which is rich in the production of wine, oil and fruit.

By traveling along the cycle paths, you can discover wine cellars, squares, oil mills, craftsmen … all of the things that are omitted from traditional tourist itineraries. It is a sort of preferential route that leads to the heart of a valley, passed through by many, yet lesser known by those who cross it by car or train. Combined with train transport, this route enables you to visit the whole area without having to go back over your own steps. The services available (bike rental, luggage transport, help centres and specialized tourist-accommodation facilities along the way) create a cycle path which is a point of reference in the heart of Tuscany, and which can easily be reached by train arriving at the stations of Chiusi Chianciano Terme and Arezzo. Short detours off the main route allow you to make a real journey of discovery through the art cities of Montepulciano and Chiusi, Arezzo, Castiglionfiorentino and Cortona.
You might also be interested in
Aretino
Despite its small size, the Arezzo area offers a vast natural and artistic heritage. The area is surrounded in the north by the Casentino, where the valley crosses its first stretch of the Arno, to the east by the Valtiberina, to the south by ...
Scopri Aretinokeyboard_backspace