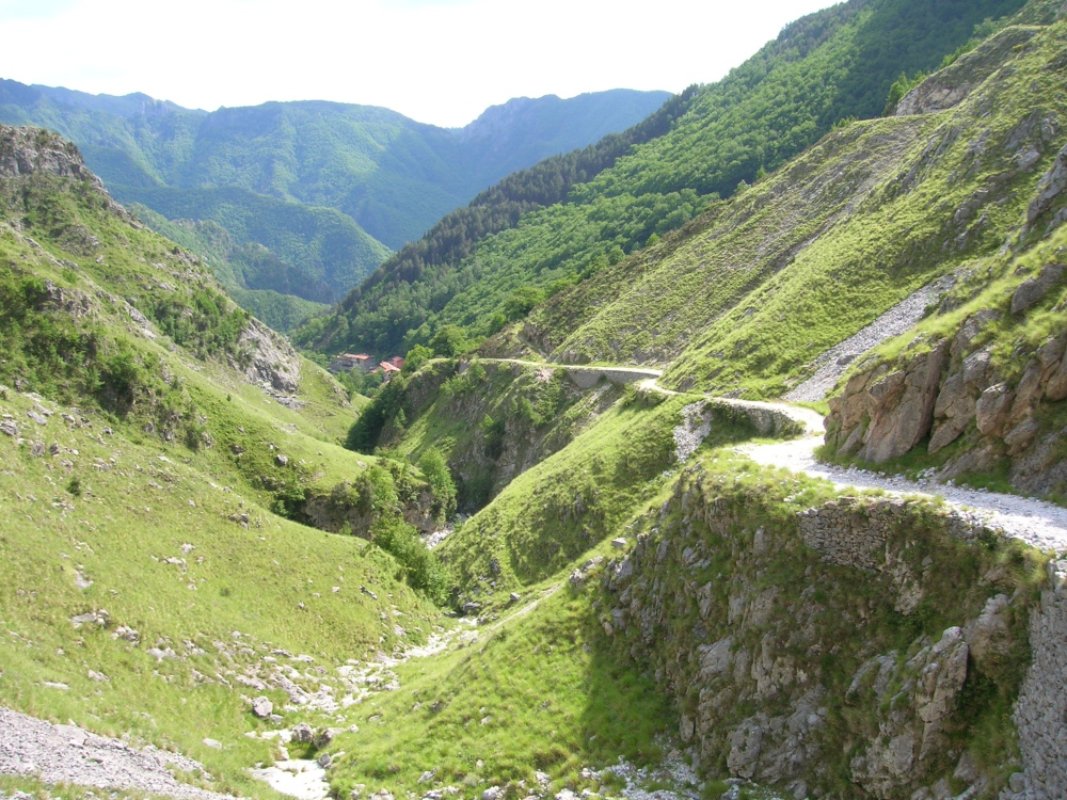 Crossing the Apuan Alps
A four-day itinerary
DAY ONE
From
Vinca -
a gracious and welcoming village in the
Lunigiana
, famous for its wonderful bread - you walk along the trail which heads to the alpine refuge, following its ups and downs through well-shaded woods of chestnut and beech trees. Once you arrive at the
Orto di Donna refuge
, you have completed the first leg of the journey.
DAY TWO
The next morning, you set off again on the trail. Not far off, you can visit an old Apuan bivouac, which demonstrates the great passion for mountaineering and the strong spirit of adapting of times gone by.

From here you ascend, arriving eventually at the summit of Monte Tambura. From this point, all around you lies the splendid panorama of the peaks of the northern Apuan Alps, with Monte Pisanino—the highest and most difficult summit in the range—dominating the view. You can also see the marble excavation sites, which typically leave hikers both fascinated and perplexed by their hard contrast with nature that remains intact.

Along the way lies another refuge/bivouac, Aronte, which takes its name from the legend of a soothsayer of the region. The ascent toward the mountaintop is arduous, and the trail seemingly not well-marked. Vertigo may be a problem here, so caution is advised. Having arrived at the top, you will be rewarded with a vast panorama that stretches from the sea to the splendid peaks to even the Appenine Mountains.

DAY THREE
After a break, you head down toward the next refuge, passing through the Vandelli "window"—an artificial esplanade which was created as a rest-stop for carriages along the way, and where, at one time, there probably existed an inn or tavern. From this platform you can enjoy the panoramic view all the way to the sea, and a few meters away you'll see the Conti refuge. After a nights' stay in the refuge, you'll set off on an easier, ambling trail which permits you to enjoy the beauty of the panorama, the woods, the flowers and the rocks at leisure.

DAY FOUR
From here you'll note the imposing towers of
Monte Corchia
, and in the afternoon you'll reach the Puliti ad Arni refuge for another nights' lodging. In the morning, after a visit to the Madonnina di Arni, you'll follow the marble path to regain the trail which leads to the
mouth of the Mosceta
, leaving all those long kilometers behind you. The trail leads over the Cipollaio hill: the provincial
road of Cipollaio
from the Versilia crosses the Apuan Alps and leads into the Garfagnana Valley.
Always remember:
--do not hike alone
--don't disturb the animals
--do not pick flowers or plants
--do not leave refuse behind
--wear appropriate gear and shoes.
You might also be interested in
Garfagnana
The Garfagnana is rich in history and unspoiled nature—it is an area waiting to be discovered, located between the Apuan Alps and the Appennine Alps and traversed by the river Serchio. ...
Scopri Garfagnanakeyboard_backspace