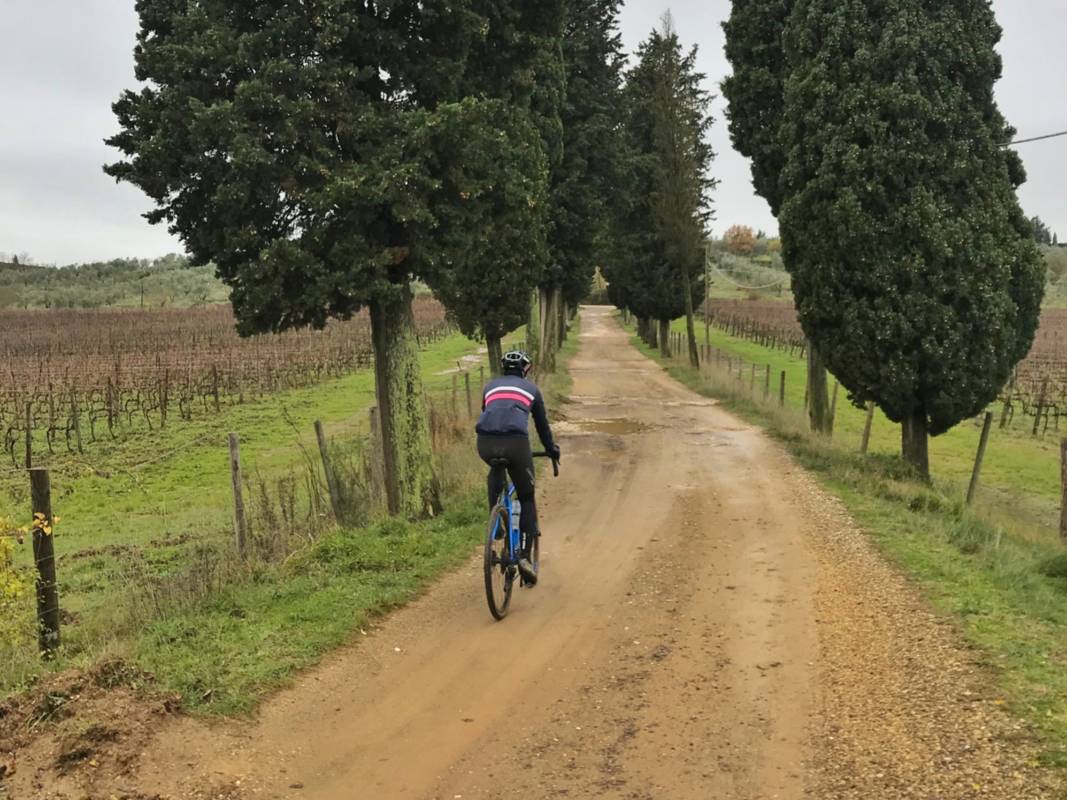 A sporty route through the Chianti, among the vines of the Black Rooster
Cycling from Florence to Strada in Chianti
Difficulty:Very demanding
A few miles from Florence, you find a paradise of hills and dirt roads that run among the famous vines of the Black Rooster, the emblem of the Chianti.
Cycle from the heart of Florence up to Poggio Imperiale and you are already breathing a different air; a few more turns of the pedals and you are in open countryside. After roughly a kilometre of ascent, the city is splayed beneath you, bisected by the Arno and watched over by the red antenna on Monte Morello, Florence's mountainous custodian for centuries. Head down Via San Felice to the Ema stream and the wind begins to brush the cheeks, but escaping the traffic is easier: just turn left.
First Stage
Cycling to the pottery city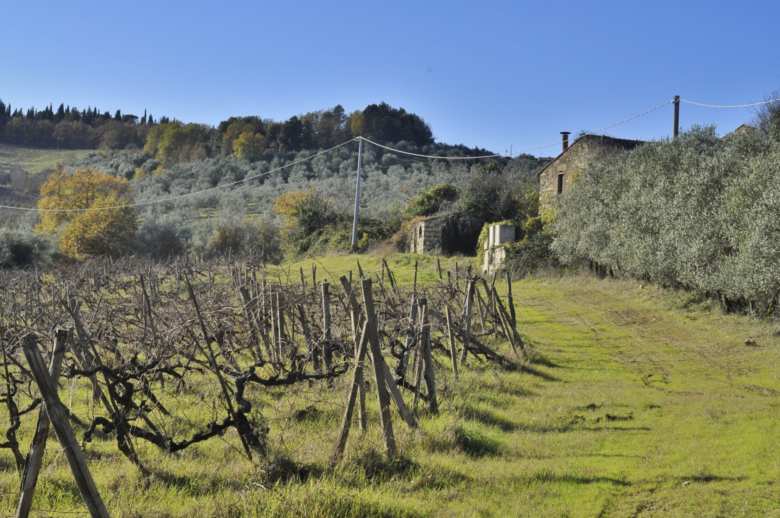 A different world heaves into view at Pozzolatico, gentle hills and olive groves on every side. I don't even notice the gradient, so beautiful is the road, the old road that winds unobtrusively through the hills towards Impruneta, and that the farmers used to take to enter Florence. We still have yet to reach the dirt path, but it's not far now.
I love passing through Impruneta, the town known for centuries for its production of the famous "cotto" (pottery): even now, walking through its streets, you see open-air shops stocked with vases, bricks, jars and other accoutrements, all made by skilled hands in that unmistakable red terracotta. I conquer and come down slope after slope, all peppered with olive trees. This is what cycling Chianti is like, a perennial challenge not only on account of its sharp inclines, but also its loose-surfaced dirt tracks.
Second Stage
Torre Luciana, an observatory among the trees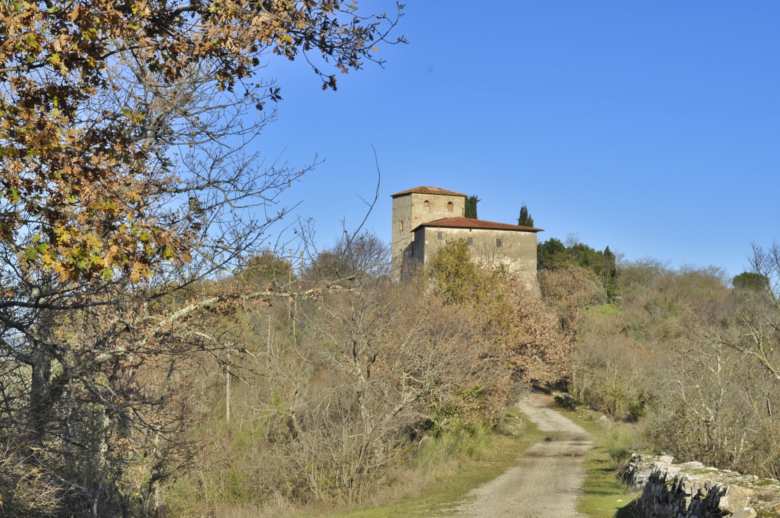 Once at Ferrone, we start on a long stretch of dirt paths, and this is where the real fun begins. The bottom is compacted, and the wheels of my gravel bike slide happily between the potholes, and the ups-and-downs only become more pronounced until I arrive at Mercatale.
This marks the start of one of my favourite roads in the area, as Via Luciana distends into the woods. It seems to lead us back to an age of knights and merchants, a road that runs between now-abandoned farmsteads and past the Torre Luciana, now used as an observatory but still overwhelmingly medieval.
Third Stage
Arriving at Strada in Chianti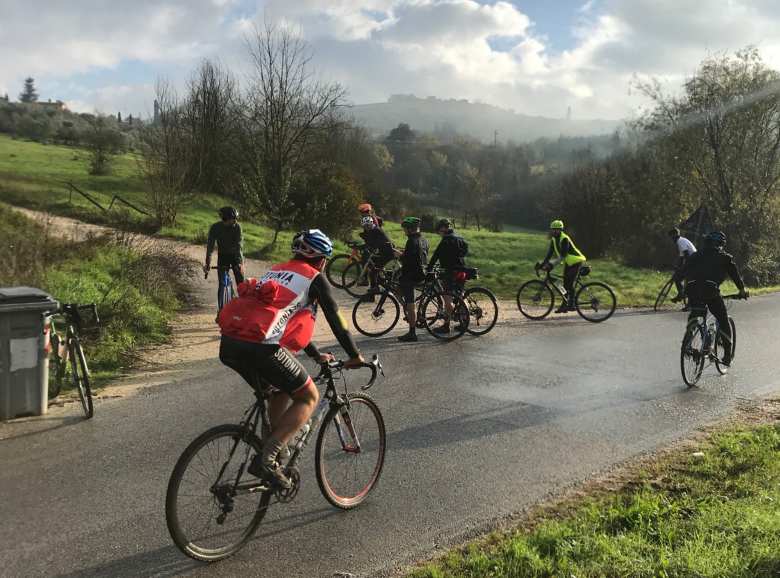 Climbing again after a sharp dive into the undergrowth, the earth remains good and not too clayey, and every so often the woods give way to arable fields. I rejoin the Via Chiantigiana, a true slalem of hairpin bends. Every few yards I want to stop and take photos of the panoramas, and just as often I see names of famous wineries along the way, pointing to their centuries-old headquarters.
Opting for dirt tracks is more than a technical challenge: it's a way of not having to share the road with cars, only with vines. Cycling in total peace, without ever worrying about vehicles barrelling up behind you, is a very good reason for choosing gravel biking in place of other pursuits.
Strada in Chianti welcomes me with its distinctive smell, the scent of hills and vegetation, exaggerated in the winter months, getting into my nostrils. Vineyards and olive groves extend as far as the eye can see.
It's only a few hours ago since I left the city behind, but in that time I've ridden ancient roads and seen old observatories. I come back to Florence via Grassina, leaving the Chianti and its smells behind me, happy in the knowledge that they are never far away. I'm tired and smiling.
This circuit has an elevation of 1300 metres and is therefore highly demanding. A gravel bike or a mountain bike is essential.
You might also be interested in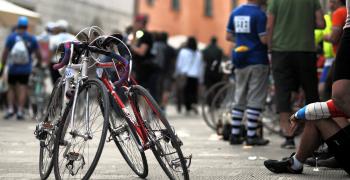 directions_bike
Learn more
Cycling
Cycling is the best way to delve deep into the soul of a territory. It allows you to reach the most beautiful places by taking the less-travelled
continue...