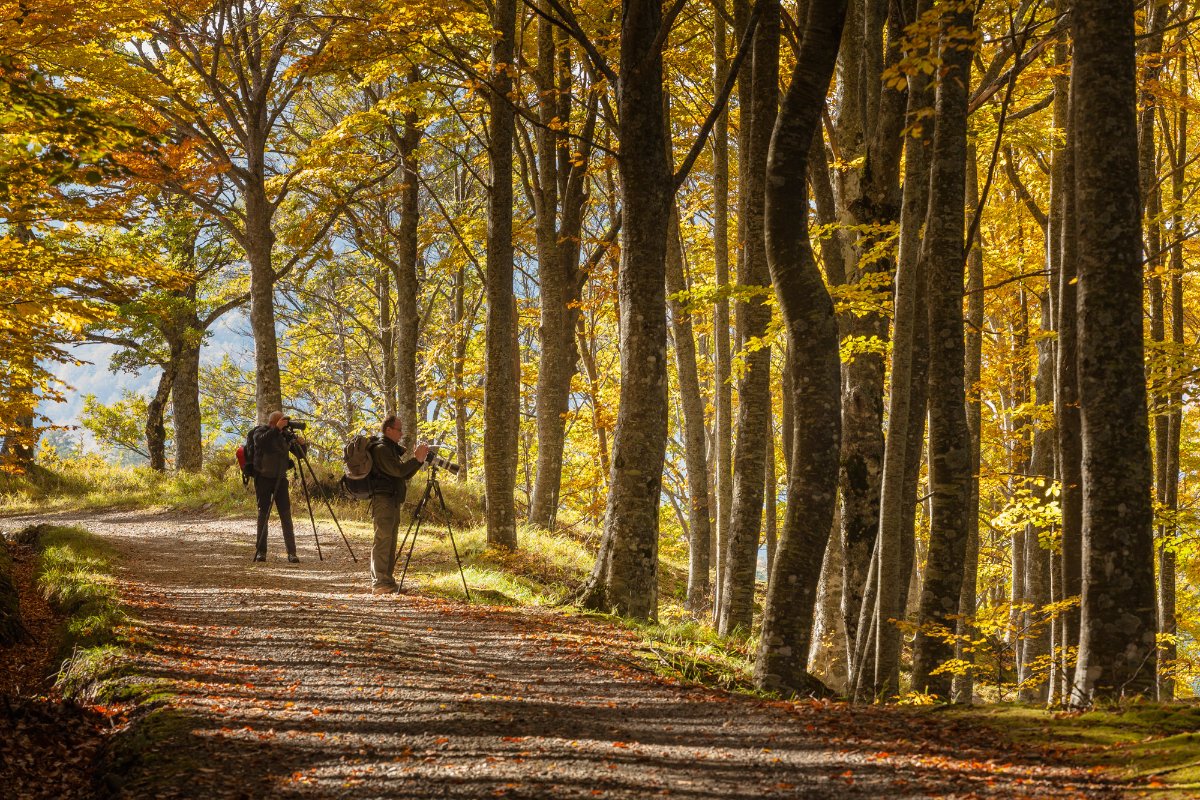 Castiglioncello: from the coast to the Livornese hills
A beautiful trail from sea to mountains along the Etruscan Coast
Varied altitude and undulating route with frequent changes in gradient and exhilarating roads for those who love a challenge. The climb uphill to Castelnuovo Misericordia and Nibbiaia is fairly demanding.
Point of departure/arrival: Castiglioncello
Distance: 80.2km
Total climb: 900m
Altitude: min. 1 - max. 395
Road surface: asphalt
Difficulty: challenging

Departing from Castiglioncello on the Old Aurelia (SP39) towards Rosignano Solvay, you ride on a flat road through Vada and San Pietro in Palazzi. From the centre of Cecina (12.7km), follow the signs for the hospital and at the big roundabout, follow the signs for Riparbella-Montescudaio. About 3km of flat road leads to another roundabout, where you carry on towards Riparbella. Shortly after, the road begins a 2.5km gradual climb to the hill-town of Riparbella (216 MASL, 34.6km). At the intersection in the centre of town, follow the signs for Chianni, Casciana Terme and Pisa. After 500m there is another intersection where you carry straight on towards Pomaia and Santa Luce, skirting the cemetery and starting the descent, which winds through bends for about 3.5km.

A short time later you reach Pomaia at 177 MASL (40km). Go through the town staying on the main road, which then follows the undulations of the hills past cultivated fields, farms and cypress trees as far as Pastina (44km). Shortly after, ignore the turn off on the left for Rosignano, and carry on uphill for 1km to Santa Luce (47.1km), crossing the village on the main road towards Casciana Terme. After 2km you reach an intersection (49km) where you turn left onto the "Santa Luce Hills" road (SP37) which leads mostly downhill to Orciano Pisano (54.1km).

Shortly before the village, turn left onto the Orciano South provincial road towards Cecina. Beyond the Genoa – Rosignano motorway (A12) flyover, you reach a T-junction with the Emilia (SR 206) (59.5km); turn left here and after just 500m leave SR206, turning right onto the "Chiappino" (SP11) to begin the 2.2km incline up to Castelnuovo Misericordia (62.4km) and then continue on, following the signs for Nibbiaia. Climb another 2.7km before the downhill ride towards the coast. The vegetation changes from dense Mediterranean scrub and the descent towards Nibbiaia (67.5km) begins. Having reached the village centre, follow the signs for Castiglioncello. After passing Aia della Vecchia, the road runs ever more steeply (one stretch at 10%) to Chioma (73.3km). Turn left towards Castiglioncello at the crossroads, go under the Aurelia (SS1) viaduct and then left again to Castiglioncello (80.2km), cycling along the coast road.
You might also be interested in