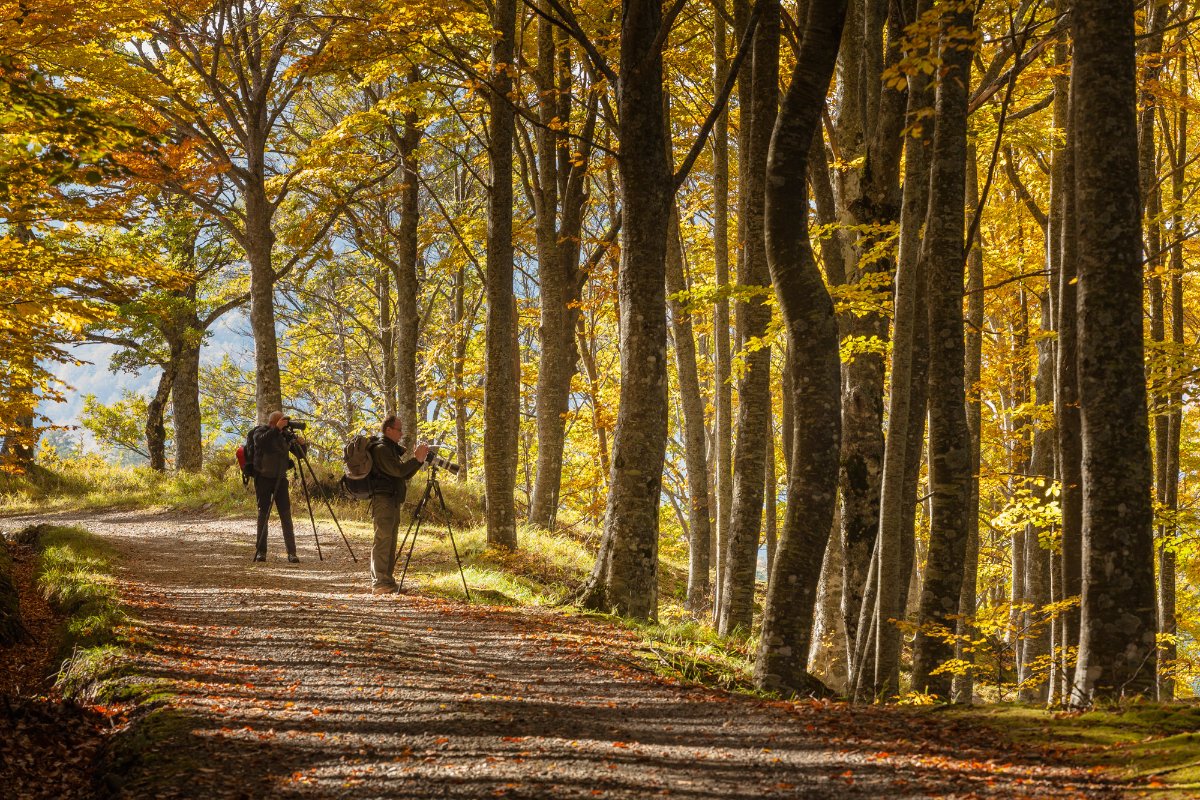 Castagneto Carducci and Via di Segalari
A wonderful bike route through villages and vineyards
The route runs through the hills of the Etruscan Coast, offering cyclists glimpses of Tuscany at its most authentic.
Point of departure and arrival
: Donoratico
Distance
: 21 km (18 km for the shorter route)
Total climb
: approx. 210 metres
Average altitude
: min. 20 – max. 195
Road surface
: quiet asphalted roads (2.7 km on dirt tracks)
Difficulty
: medium/demanding
N.B.
This route requires you to be used to uphill cycling and part of it takes place along a dirt track that can only be tackled with a touring bicycle. The route is marked with signs (N° 2).
Start from
Castagneto Carducci - Donoratico
railway station, heading off along SP 39 "Vecchia Aurelia" on your right (in a southerly direction). After 400 metres turn left into
Via delle Pievi
as far as the traffic lights. Turn right on to the Via Matteotti cycle path and continue as far as the crossroads with Via del Mercato. Veer left. At the next junction turn right and immediately left into Via Greppo all'Ulivo. Carry on as far as the first crossroads and turn left into Strada Comunale dei Ceralti. Carry on for almost 500 metres to the junction. Turn right, then immediately left, cycling for 1.5 km along the road that leads into
Via Accattapane
next to a lovely farmhouse on the left.
Continue along Via Accattapane, which begins to climb up towards
Castagneto Carducci
. After 400 metres you meet the SP 329, which gains height with various hairpin bends. After 2 km you reach the top of the hill by a fountain. Carry on along the main road as far as Castagneto Carducci cemetary, where you leave SP 329, turning left on to
Via di Segalari
. After 2 km of ups and downs, but mostly downhill parts, you reach Ristorante l'Orizzonte and, shortly afterwards, a junction, where you carry straight on along the dirt track.
Follow the main road, mostly downhill, which runs through the
scenic Grattamacco vineyards, then then the Guado al Melo estate
. You go back onto
Via di Lamentano with its farms and age-old oak trees.
Carry on to the end of the road. At the T-junction turn right downhill, past Via Bolgherese, carrying straight on along the country road on apparently flat ground. At the first junction, carry straight on. At the second junction, veer left on to the dirt track. After 500 metres, head right for 950 metres as far as a junction, where you turn left. You are entering
Donoratico
,
going back to the Castagneto Carducci-Donoratico railway station, riding past Casone Ugolino, Via del Fosso and Via della Libertà.

POSSIBLE VARIATION
: The route can be shortened slightly by avoiding the dirt track. At the junction after Ristorante L'Orizzonte (on Via di Segalari), instead of heading straight on along the dirt track, keep to the left and ride downhill (it's steep) as far as the beginning of Via di Lamentano, where you turn left back onto the main route.
Download the map in attachment

You might also be interested in