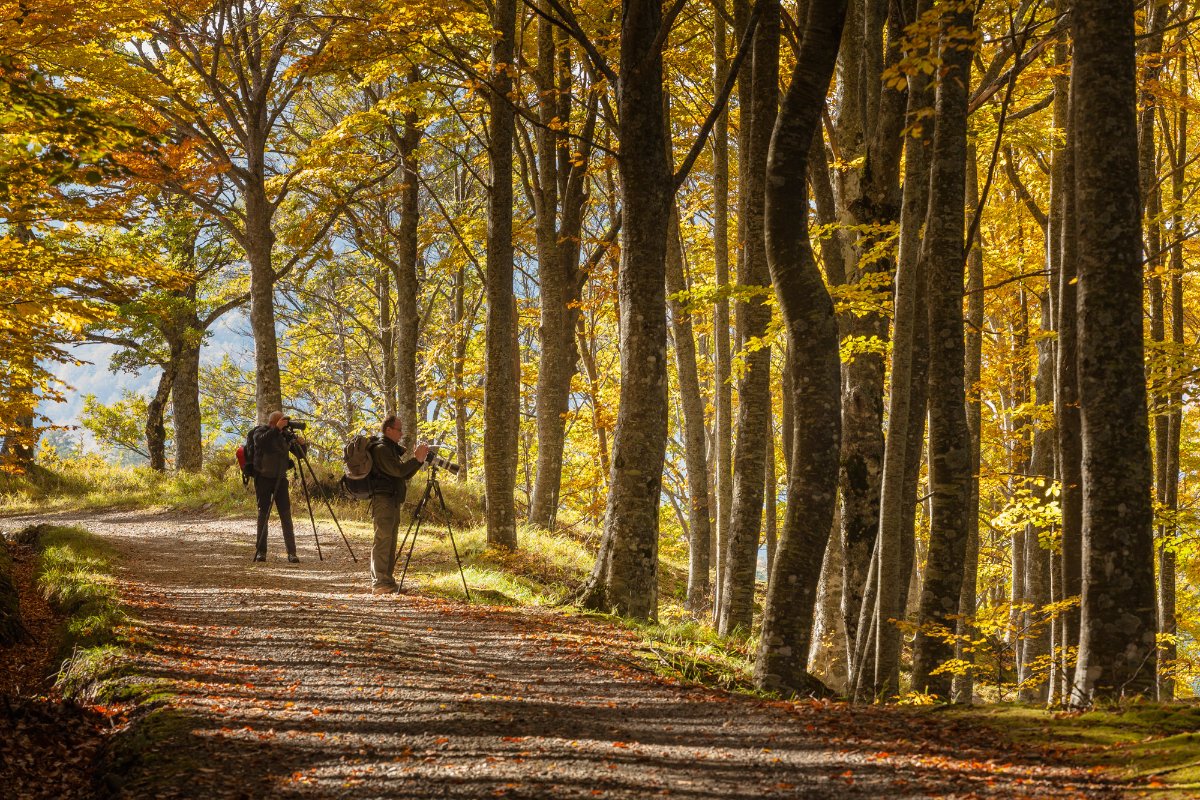 Calafuria Nature Reserve, a walking tour
Enjoy the breathtaking landscape with a hike above the sea
A walking tour through the Calafuria Nature Reserve and enjoy beautiful cliff-top views of the underlying coastline and sea.

Departure and arrival point: Località Fosso, at the Torre del Boccale (Calafuria)
Distance: 6.4 km
Duration: 2.5 hours on foot, 1 hour on mountain bike
Trail type: cart roads and paths
Elevation: 280 meters
Difficulty: medium easy

Note: The departure point is reached from the Torre del Boccale, on the Calafuria coast. Exit the Aurelia from the south at kilometer 306,900. Turn right under the Voltoncino railroad overpass and continue for 250m to the gate for the Calafuria Nature Reserve.

THE ROUTE
The hike begins from the small town of Fosso by entering the Calafuria Nature Reserve access gate. Take the dirt road marked as Via Dorsale. Initially, the road runs along the left of Fosso Maroccone before beginning its incline towards the back. The route runs through pine and oak groves. After approximately 10 minutes, the incline decreases and the path "cuts" through the thick Mediterranean brush. After a noticeable turn to the left, the view opens up on the Montaccio rise, recognizable by a fire observation tower. Shortly thereafter, you pass three crossroads: one on the right for Via degli Allori one two on the left for Via del Maroccone and Via della Cava. The road then opens into a large stretch where it forks: Via del Telegrafo is to your right, while the hike proceeds left uphill to the Semaforo del Motaccio (fire observation tower) which you will reach after approximately 10 minutes. This is an extraordinarily beautiful lookout point that offers views of the entire Etruscan Coast from Livorno to Piombino and including the islands of the Tuscan Archipelago.

Following the dirt road, you will leave the Calafuria Reserve and reach the highest point on the itinerary (300 m) on a hill with a truly spectacular view. A remodeled farmhouse on the hill is now a Bed & Breakfast called the "Arpaderba". The dirt road runs to Castellaccio (1 hour from the departure point) where you will find numerous eating establishments. Only 2km away is the famous sanctuary in Montenero (it is possible to extend the itinerary to reach it). The hike then proceeds by going back downhill towards the Arpaderba and the Semaforo del Montaccio for 35 minutes before coming to the open stretch where you will leave the Via Dorsale (on your right) and go straight towards Via del Telegrafo. The path narrows as it penetrates the thick Mediterranean brush to the Piazzale dei Colombi where it then heads right on the Via dell'Esbosco.
You might also be interested in
The Livorno area is told through the sound of the waves breaking on the rocky coast. They listen carefully to the wind blowing through the nearby hills and nestled towns, like Collesalvetti, where the light arriving from the sea drenches the ...
Scopri keyboard_backspace