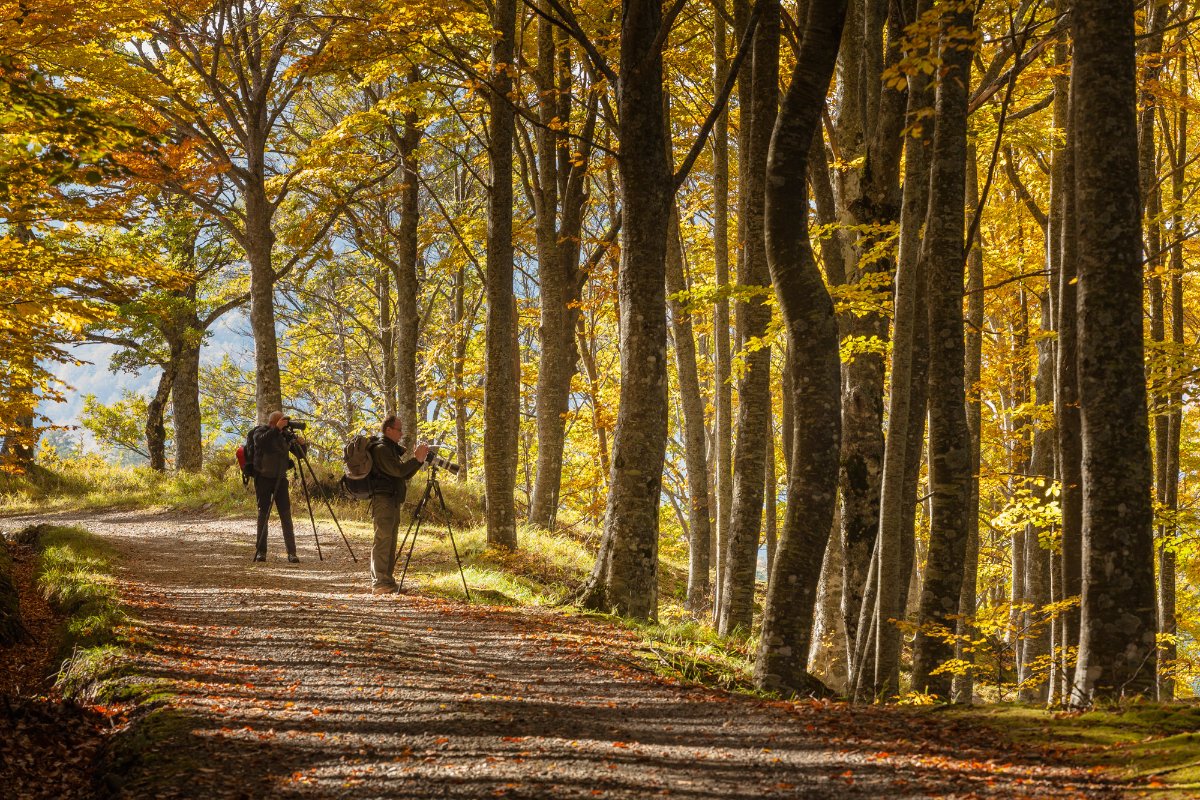 Biking the Vetta Le Croci
In Mugello, there's a route for every kind of pedalling tourist
sport,bici,natura
From Borgo San Lorenzo, go towards Florence along Via Faentina (on the provincial road 302). Once you pass the Sieve bridge, on your left there's a sign for San Piero a Sieve and the regional road 65; take this and follow it towards Faltona. The road continues, and begins to gently rise for 6km, alternating easy uphill and downhill climbs. One 300m trajectory, however, is rather difficult and is found near an industrial plant.

At the 9km mark, the road becomes more constant; just after a wide bend on the right you'll encounter the small town of Polcanto. This is where the route is it's most difficult thanks to a 300m-long trajectory with an inclination of 6%; it stays this way until you reach Mulinaccio. After Mulinaccio, the inclination lightens for the last 3km of the route, until reaching Vetta le Croci (518m above sea level).

The "Salaiole" Variant
Upon leaving Borgo San Lorenzo, after the Sieve bridge, turn left towards Sagginale along the SP41. After 100m, turn right towards Salaiole (Be careful: this road is narrow and the road surface is uneven). Follow the road for 5km until you reach the town of Salaiole. After the town, there is a steep slope of about 1.5km that is very difficult (with an inclination ranging from 12 to 16 %). The route evens out after the town of Polcanto.

A circular route is what cyclists can expect, just after the pass. Take the next right turn for Vaglia/Bivigliano until the crossroads in the locality of Casa al Vento. From here, descend towards Pratolino or continue towards Bivigliano and then, in both cases, descend down to Vaglia. From Vaglia you can return to Borgo San Lorenzo by taking the regional road 65.


You might also be interested in