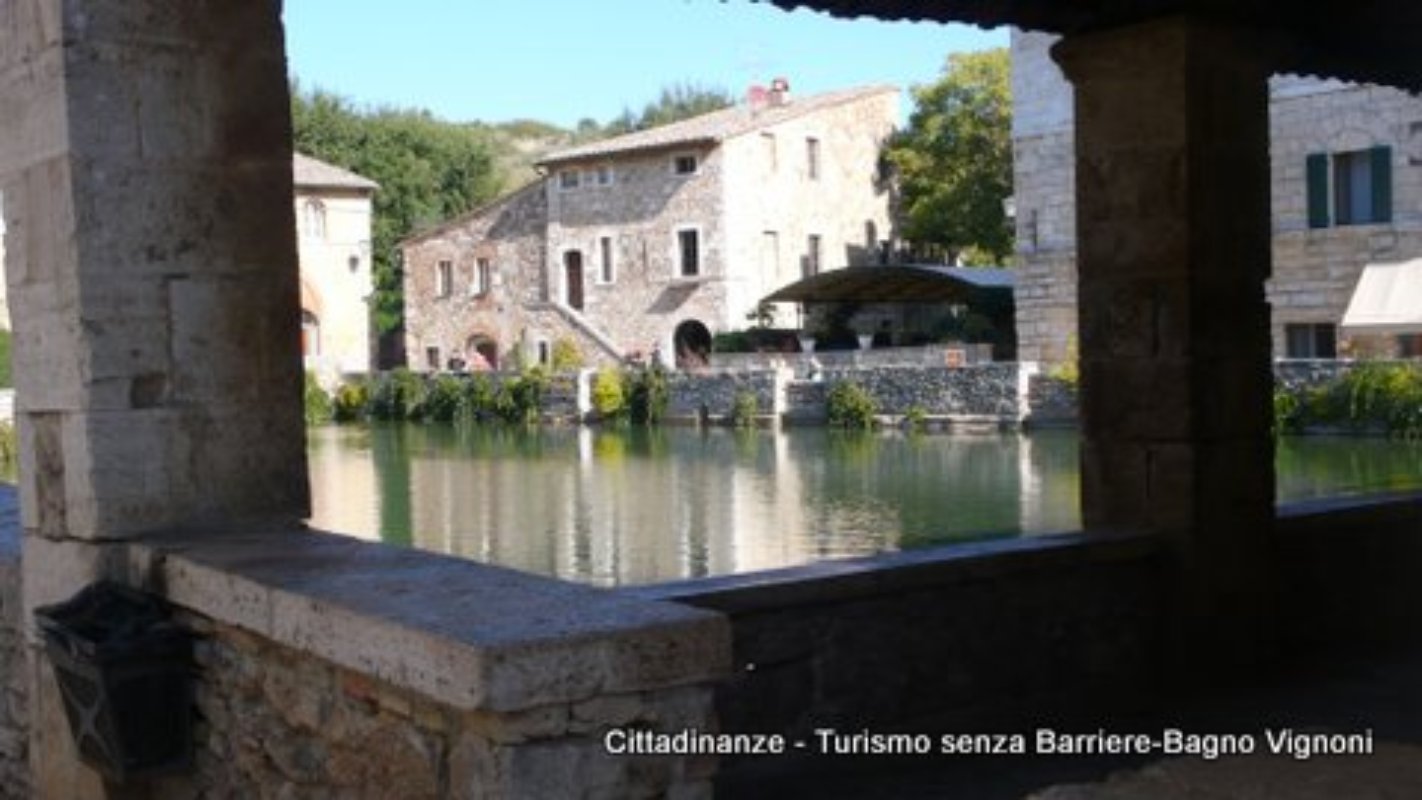 Beautiful villages along the Via Francigena
Val d'Orcia for everyone
Buonconvento, famous for being one of the most beautiful villages in Italy, deserves a visit, also given that it is so easy to reach by car or by train.

Its position, along the Via Cassia, offers ample car parking and accessibility. Nestled within its fourteenth-century walls, along its main street that runs through the town as far as Porta Senese, there are countless places of interest for food, culture, wine, history and art lovers. Enjoy the walks and typical local restaurants in a pedestrianized zone that is easy to access, descriptions and information in Braille, in both Italian and English, on the main buildings in the old town centre, popular museums like the interesting Museum of Sacred Art in Val d'Arbia and the Museum of Sharecroppers. The latter offers a rare and rich collection of an important period of history in Tuscan farming.

From Buonconvento, heading south along the Via Francigena, you soon come across San Quirico d'Orcia, another important example of medieval urban planning, with its countless old buildings including the beautiful Collegiata. The thirteenth-century Ospedale della Scala testifies to the help offered to pilgrims and wayfarers of the time.

From San Quirico, you drop down to the beautiful Bagno Vignoni, a gem in the heart of the Val d'Orcia. With its thermal waters, the little village is centred around the square, which is a large tank of volcanic water, famous since Roman times.

Another stop on our tour along the Via Francigena, affording breathtaking hilly views, is Castiglione d'Orcia: like Bagno Vignoni, it is listed as a UNESCO World Heritage Site. See piazza il Vecchietta, which surprises due to its splendour and offers a unique feeling of timelessness. Admire the town hall and the other medieval buildings.
Another bonus of this tour is the fact that, despite the hills of the Val d'Orcia and its pedestrianized villages, cars with handicapped access authorization can drive into the old town centres and easily reach places of interest.
You might also be interested in