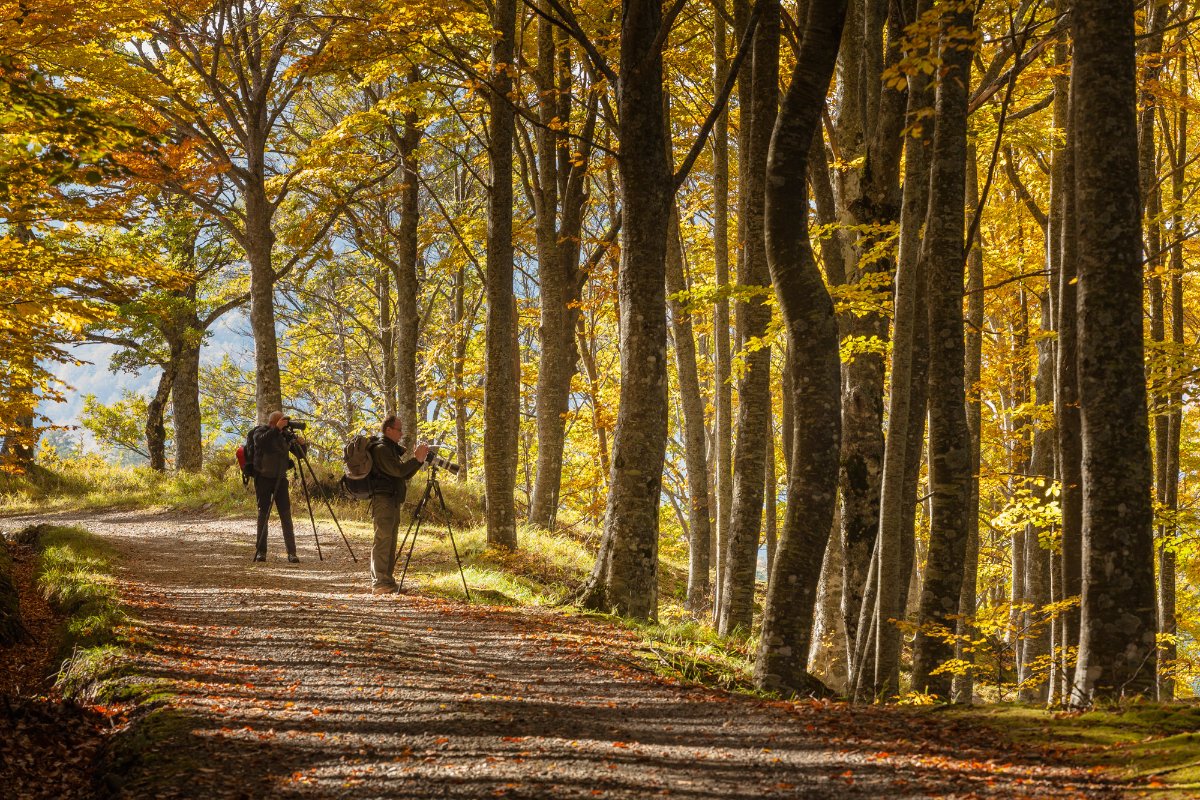 Around Siena
An itinerary for pilgrims, explorers and all types of sports lovers
Countless roads, tracks and trails wind through

the countryside of Siena

, linking the inland with the coast and Northern Europe with Rome
. In the past they were used by pilgrims who travelled along the Via Francigena and Via Lauretana for religious and trading reasons as well as due to wartime.

Due to the longsightedness of people who lived here for generations, everything has stayed the same as it was centuries ago: the countryside is perfect, the waterways are well maintained and the hills look the same as they always did. Following certain routes is an exciting experience as the itinerary is one of the most interesting parts of the journey. Everywhere you go you'll have the chance to see, taste, admire and drink something new. This is a land of fine foods and wines as well as being the cradle of civilisation and the Italian language. Siena's countryside is also home to spas, the Renaissance and the Etruscans.


Walk these roads, away from all the hustle and bustle of busy highways, just like the pilgrims of the past, who headed to Rome and sought refuge in the many villages along the way.
Cycling lovers can travel safely here. And we don't just mean hardened bikers, like the ones who throw their all into the legendary

"Eroica"

and the quite extraordinary "1001 Miglia".
There's also lots of rides for
calm, relaxed cyclists and for families, perhaps near one of the many nature reserves and oases.
Here there are plenty of opportunities to breathe in history and fresh air at the same time. We've put together lots of routes for all sorts of bikes: on dirt trails, normal roads and hidden tracks.
Whether you like to eat up the miles or travel at an easy pace, taking in your surroundings, the countryside around Siena is the home of slow travel, as means of transport like the bike or the horse, as well as our very own legs, are the perfect way to enjoy the beauty that nature has to offer.
In a relatively small province there are four UNESCO World Heritage Sites: Siena, San Gimignano, Pienza and the whole of Val d'Orcia; all four are located on or around the Via Francigena. It can't be a coincidence!

For more info:

http://www.bici.terresiena.it/
You might also be interested in