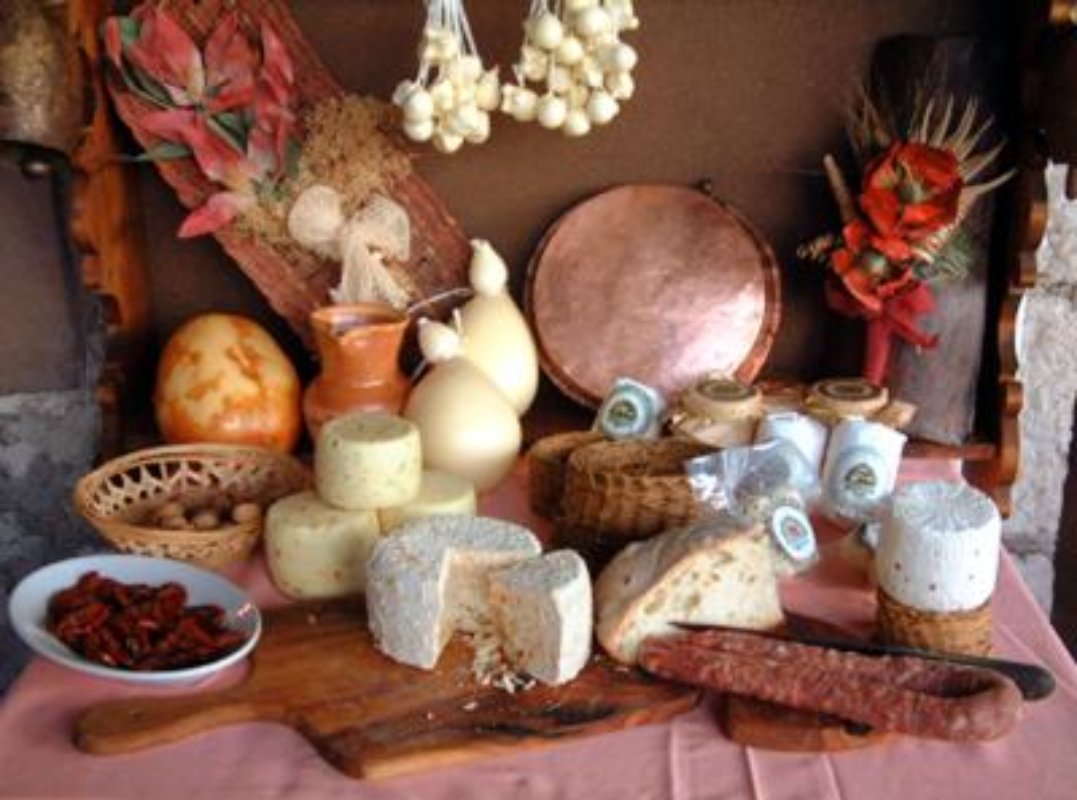 Arezzo Province, Food and Cuisine
An area producing some of Italy's finest food and products
Arezzo's Province has a rich agricultural tradition and many Italian specialities originate from here.

CUISINE
The cuisine from the Arno, Chiana and Tiber Valleys, boasts traditional products that date back centuries. It is thanks to expert farmers and producers who continue to keep these ancient traditions alive. Many of these producers are officially recognised and protected by European certificates that were started by the Province and Chamber of Commerce of Arezzo with the local Agriculture Categories Associations.

FAMOUS DISHES
The area is also famous for its meat (Valdarno chicken, Chianina beef) and cured meats (Capocollo, Finocchiona, prosciutto Dop Toscano, Tuscan salami, Soprassata, Tarese del Valdarno).

Local classics include Mugello tortelli (a potato filling and meat ragù), "all'aretina" (sliced steak), ribollita (a type of soup), pici con cinghiale (pasta with wild boar), Aretine tripe, rabbit with fennel and pappardelle and Aretine goose.

LOCAL PRODUCTS
The area is famous for producing host of delicacies. Among them are olive oil, beans (Fagiolo Zolfino, Fagiolo Coco Nano, Fagiolo dall'Occhio, Cece Piccino), cheeses (goat, sheep, ricotta and Abbucciato Aretino), and honey.

RESTAURANTS
Arezzo boasts 118 trattorie, osterie and taverne which serve up all the famous and exquisite flavours of Tuscany. Each restaurant offers a unique tasting menu, but they all focus on traditional recipes and local wines.

The local Colli Aretini wine is the prefect accompaniment to the meal which should end with a plate of cantuccini and Vin Santo.
You might also be interested in