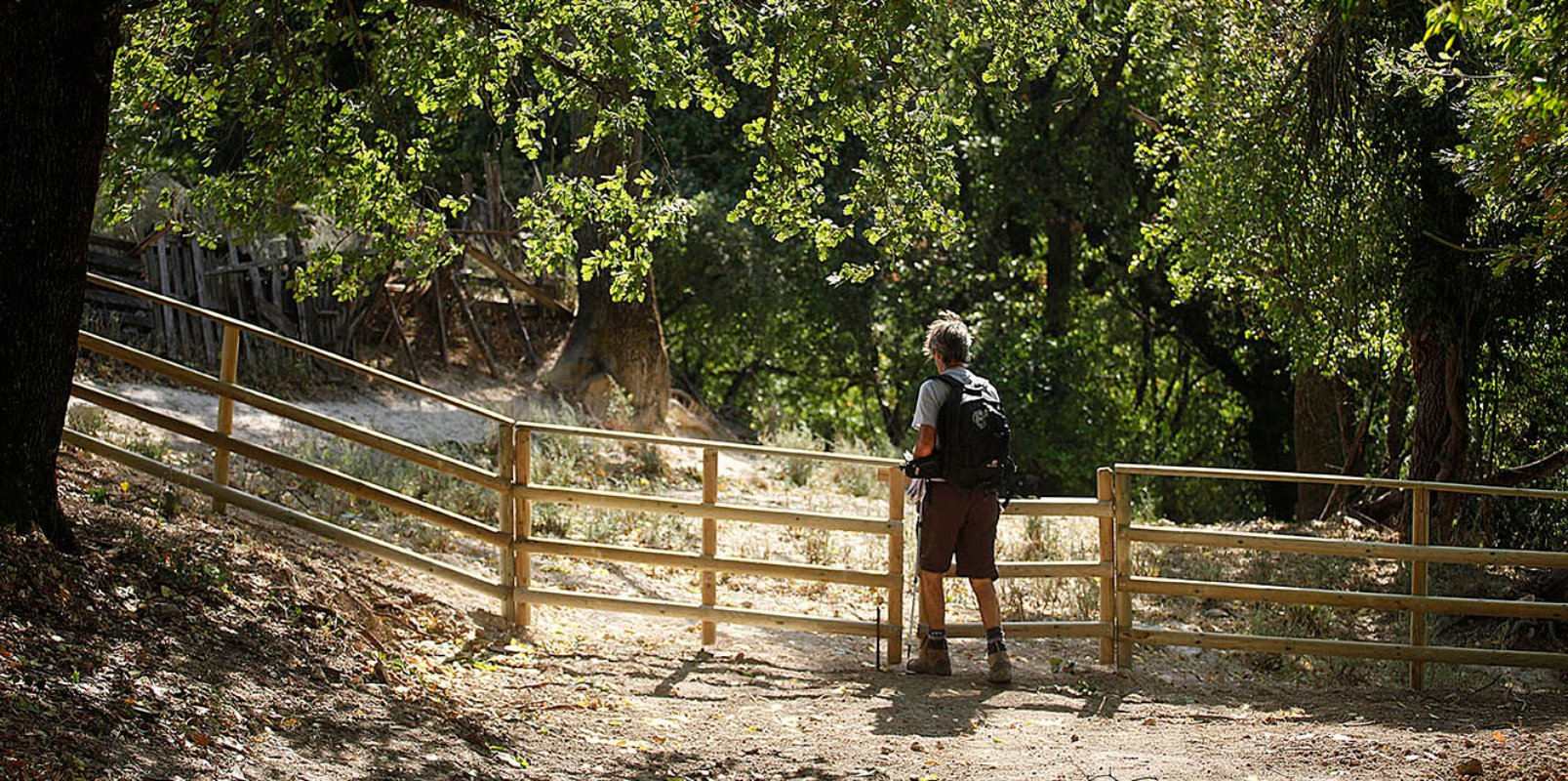 Ancient routes: the Via Sanese
The link between the Francigena and Siena
On their travels to Siena, old time Florentines in search of the Francigena route often used the Via Sanese. This special itinerary spotlights secondary roads and trails; in the San Donato in Poggio area, hikers can enjoy woodsy trails. This landscape gives a stunning view of typical cultural/historical treasures that characterize the identity and economy of rural Tuscany.

The Sanese and Romana Roads
Stretching from Florence to the Pesa Valley, the Regia Romana became one of the main roads connecting Florence's territory. The Sanese and Romana routes played a primary role in the XIII century, for example, when Florence 'captured' the Via Francigena. This period saw the valorization of the Trans-Apennine road from Bologna as pilgrims travelling along the Romea preferred to travel throughout Mugello valley rather than going through the Cisa Pass. As far back as this period, Florence became a mandatory rest-stop for those on their way to Rome. Today, this project spotlights the Via Sanese which offers a series of itineraries for hikers who have the chance to walk along an ancient path that survived modern restructuring in the eighteenth and nineteenth centuries. Contrarily, the via Romana, which hosts centers like Tavarnelle, Barberino, Poggibonsi and Staggia lends itself less to hiking due to widespread traffic.

The Ancient Route
In the Medieval times, the municipality instituted two roads in correspondence with the Porta San Pietro Gattolino (today, known as Porta Romana). They led to Poggo di San Gaggio and Galluzzo, where travelers could find ancient 'ospedali', food and rest-stops or hostels. This road stretched toward Tavernuzze whose name recalls the old taverns which once offered refreshment to travelers. Next, it reached the foot of the Montebuoni castle, once through Greve, it moved upward toward San Casicano. The road then led to the low Pesa valley; from the town of Ponte Nuovo, travelers could take the Sanese road which brought them through the Val di Pesa to Siena or the Via Romana which led up toward the hills dividing Val di Pesa from Valdelsa. Their journey to Siena would conclude after having intercepted the Via Francigena in Poggibonsi.
You might also be interested in