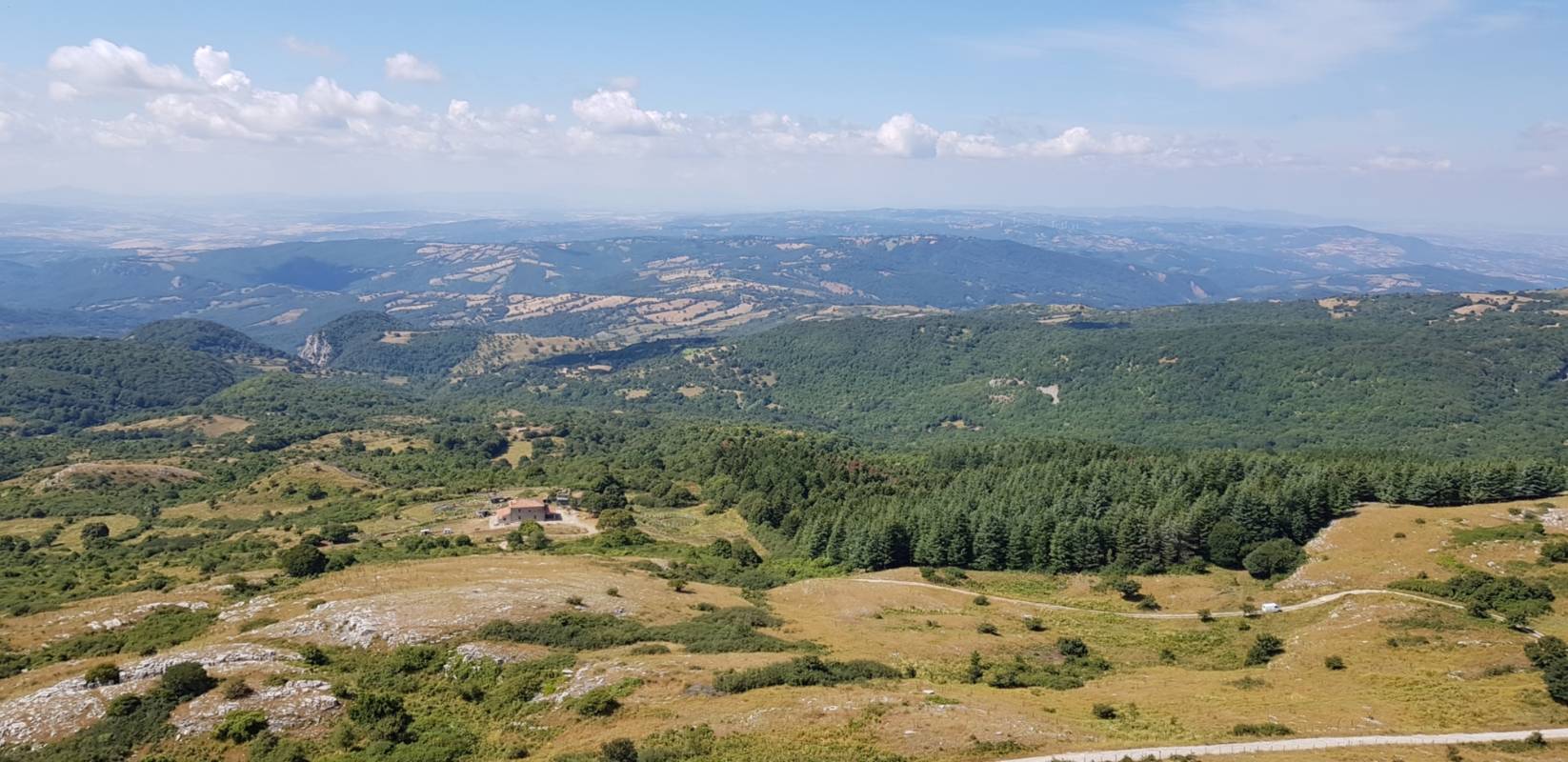 Amiata to the source of the Albenga River by bike
A challenging trail through the Amiata area, ascending Monte Labbro
This trail has two challenging uphill segments. You'll find the first in Serra, not long after departure, and the second more difficult section towards the end of the itinerary when crossing the Pescinello Nature Reserve. Nonetheless, neither section is completely off limits.



First Stage
Departure from Arcidosso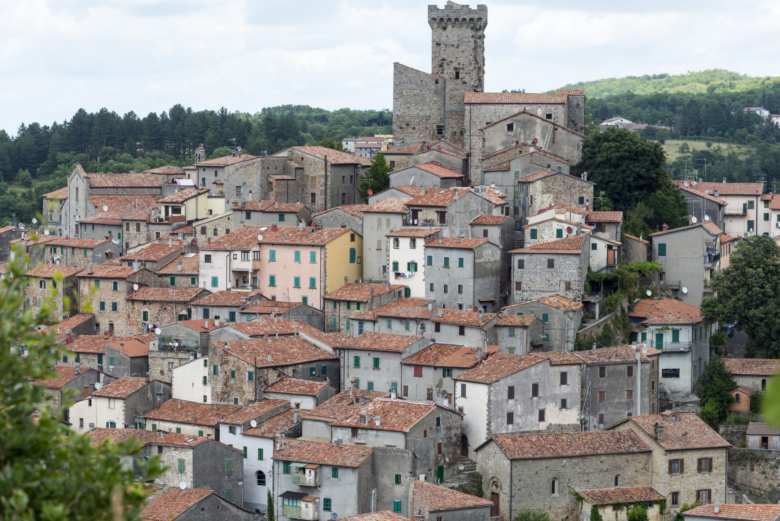 The trail begins at the Arcidosso roundabout and continues towards Grosseto. After 250m, keep left and get on the SP7 towards Cinigiano - Grosseto proceeding along a slope that's quite easy to cycle. After about 2km, you'll reach Serra. Turn left here and follow signage leading to Macchie, Zancona and the area's Regional Fauna Park. Continue along the paved road for about 3.5km until you reach Macchie's bar-restaurant 'La Fonte'. From here, the road will continue uphill and after 700 meters the dirt road begins.
It will slope uphill gradually and then, after 4 kilometers, you will reach a junction where you turn right. After 400m, turn left. At this point in the trail, expect a hilly but pleasant section that offers views of the small valley on the left, where you'll see the source of the Albegna River.
Second Stage
To Roccalbegna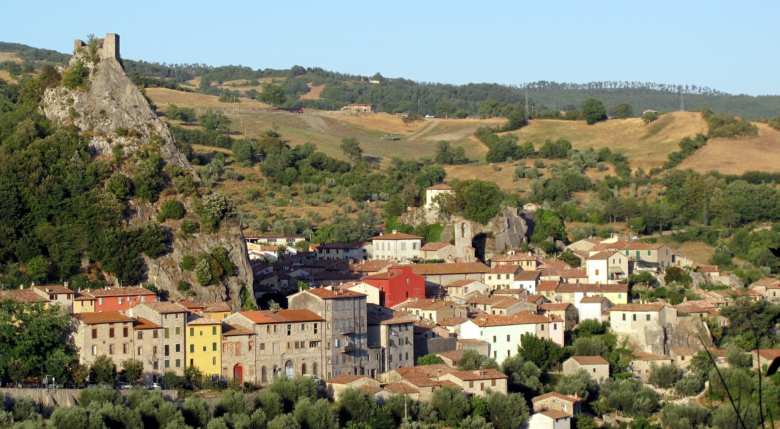 After about 3km, this scenic road begins to descend sharply to Roccalbegna. During the entire journey, cyclists will enjoy spectacular views of the Maremma, the Argentario and the coast.
Once you reach an intersection with a fountain, the road forks. Turn left and begin an uphill segment lasting 1.2km. Next, you'll find a red and white aluminum trail marker, typical of those used in the province of Grosseto. At this point, you leave the road, staying to the right. Please note that this segment of the trail will prove difficult to cycle due to the presence of large stones: only well-trained cyclists should attempt it.
This technically challenging section ends after 600 meters, after which you'll continue along the dirt road until reaching Roccalbegna (20) (before coming upon the SP 160). Turn left and take some time to appreciate the village before crossing the Albegna River bridge
Third Stage
Ascent to Monte Labbro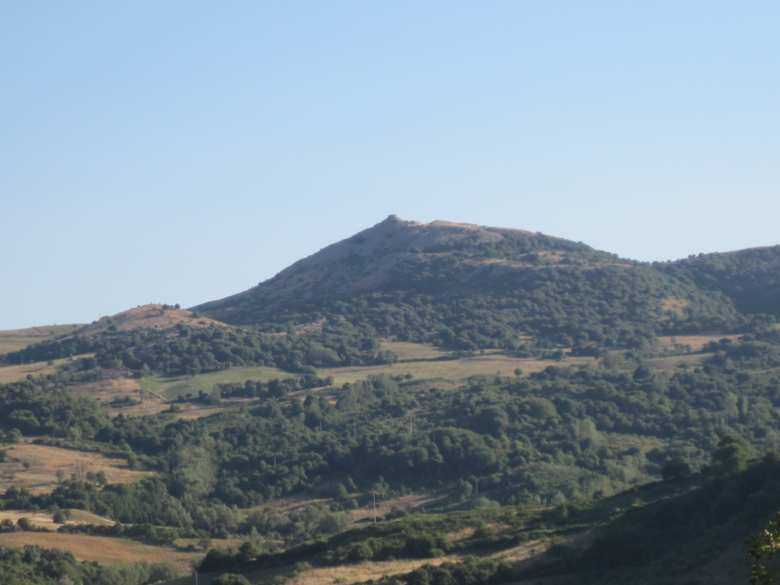 Next, you'll start to climb for about 3km until reaching a sign for Pescinello Nature Reserve (23). Here, you'll turn left onto the dirt road that climbs steadily for 5.7 km. After this uphill journey, expect a 3km downhill segment. Go past the fork in the road, keeping left until you reach an intersection. Leave the dirt road and continue along the SP160, turning left towards Arcidosso. After 1.5km, you'll cycle downhill and then uphill again into the Aiole district (34.6) before making a final descent into Arcidosso (37.8).
You might also be interested in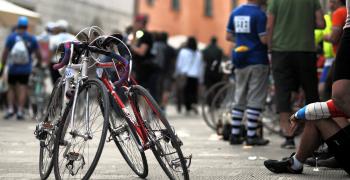 directions_bike
Learn more
Cycling
Cycling is the best way to delve deep into the soul of a territory. It allows you to reach the most beautiful places by taking the less-travelled
continue...