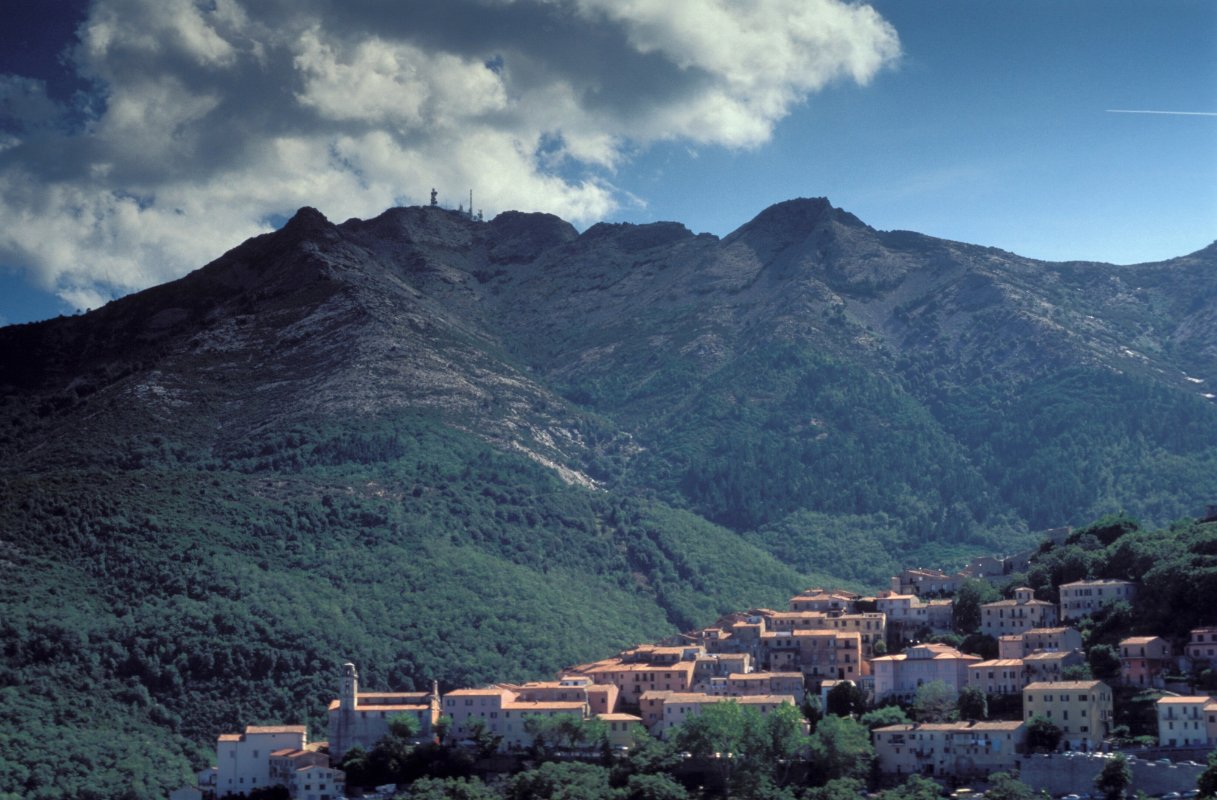 A walk through the woods of Marciana
Exploring the north-western coast of Isola d' Elba
This walk starts from Marciana, a medieval village easily reached by bus (ATL). Starting point is the Parish Church of Santa Caterina. From the medieval Lorena gate you enter the old town center and this walk starts in the narrow alleys and stairways with balconies full of flowers. As you continue, houses and streets will be replaced by chestnut trees and brooms.

The chestnut wood extends from 500 meters above sea level and goes all the way to the Hermitage of San Cerbone, on our itinerary; it is said that the saint found shelter here during the 6th century to escape the horde of Gummarith, Duke of the Lombards; the small church was however built a few centuries later (15th century).

You will reach San Cerbone after about 40 minutes following the track in a south-west direction.

From the Hermitage, after a 20-30 minute climb, you will reach the "A" fork. You should continue by following the route at the same altitude, in a north-west direction; the track now features Mediterranean bush opening here and there onto sensational landscapes.

The itinerary at this point winds along mainly on level ground on the rocky slopes of Mount Capanne; and if you are lucky, among the granite stones you might see sedentary moufflons and red partridges, as well as the majestic flight of the buzzards hunting for small mammals.

During the springtime the track is characterized by fragrant flowers of the Mediterranean bush while in fields and between rocks there are sweeps of beautiful orchids and violets coloring the landscape in an unusual way. The sea is also visible from the more internal tracks.

From the "A" fork after an hour's walk you reach the Pedalta Valley and from here through a forest of pine and chestnut trees you arrive at the "B" fork.

Climbing upwards in just a short walk you reach a saddle from which on very clear days you can see the islands of Corsica and Capraia to the west and central and eastern Elba to the east.

Before ending the excursion you should stop for a visit at the great Pisan Fortress (12th century) and nearby, still inside the higher part of Marciana historical center, the Antiquarium where interesting pre-Roman findings are exhibited.
You might also be interested in